Taylor L. Smith's work explores Black women's unique contributions to Black textual and visual literacies with specific attention to aesthetic, memory, and archival construction. She investigates the ways longstanding Black communal practices of memory-making and information diffusion adapt to the possibilities of new digital media.
Taylor L. Smith is an incoming doctoral student in the Annenberg School of Communication. She is a graduate of Washington University in St. Louis, where she majored in African and African-American Studies and earned the Latin honor of magna cum laude. During undergrad, she was a fellow in the Mellon Mays Undergraduate Fellowship, which offered her the opportunity to complete an independent research project funded by the Andrew W. Mellon Foundation. As a Mellon fellow, Smith curated a project that combined her dedication and passion for Black cultural production, visual culture, and new digital media platforms. Thus, she is looking to pursue doctoral work at the intersections of Black Feminist Studies, Media Studies, and Performance Theory.
Since completing college, she has dedicated her time to building upon her research experience while working towards her long-term goal of joining the professoriate. In an effort to further her skills as a scholar, Smith worked as a contract researcher for the African Heritage Society in St. Louis and as a research assistant for The Oakland Community School Project. She spent a semester working as a faculty teaching assistant for a course cross-listed in the African and African-American Studies and American Cultural Studies departments. Most recently, she spent the first half of 2022, assisting with the research and planning for an upcoming cultural studies book project. These positions gave Smith invaluable work experience and furthered her desire to pursue doctoral study. As she seeks to engage in interdisciplinary scholarship relating to the study of race, gender, and media, Smith is excited to join Annenberg's innovative intellectual community and receive exceptional training as she works to become a scholar of Black women's media.
Education
B.A., Washington University in St. Louis, 2020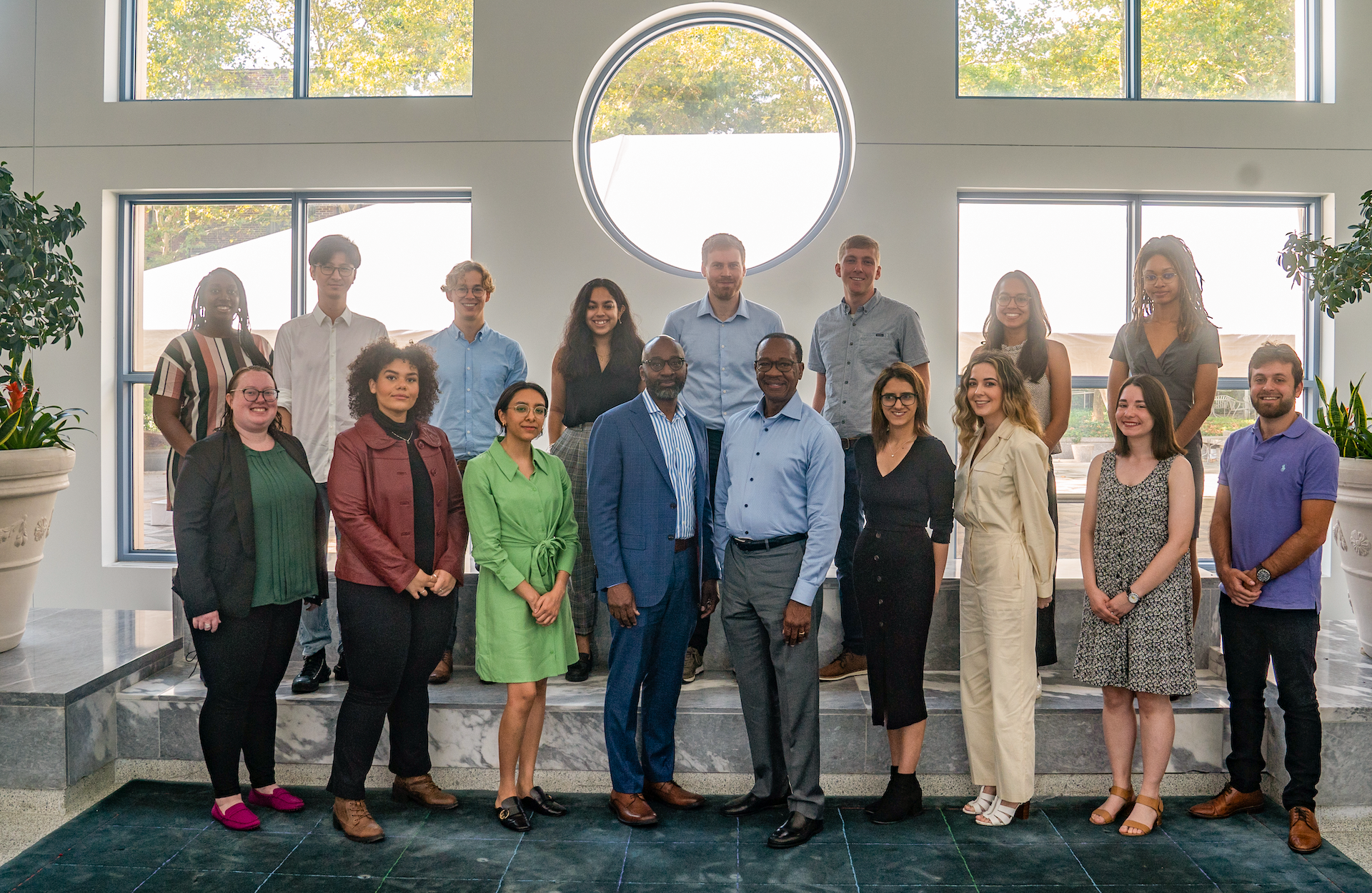 News
The 2022 cohort of doctoral students has a wide range of research interests, including perfectionism, political behavior, social movements, and more.