Matt is an environmental humanities and sound studies scholar with a creative practice rooted in sound and media art. His work explores the entanglements between networks, landscape, science, culture and memory.
Matt Parker is a critical sound explorer; an artist researching the resonances between things. His multimedia works are influenced by the practice of listening; to unsound vibratory ecologies and the economies of noise. His research engages with sound studies, media ecology, field recording and environmental humanities through a spectral art practice.
He has published on methodologies for listening to the infrastructures of the Anthropocene and exhibited sound and media artworks on this theme internationally. Publications include Culture Machine Journal, Sonic Urbanism, Photomediations, and Caught by the River. His Ph.D., awarded by the London College of Communication, UAL, was on the topic of listening, fieldwork and media infrastructure ecology.
Parker was the 2023 Byrne-Busey Marconi Fellow in Science, Technology and Communication at Oxford University and an AHRC Huntington Library Research Fellow in LA in 2022. He has been a Kone Foundation Saari resident in Finland in 2021, a Back Apartment Resident with CEC Arts Link in St. Petersburg (RU) in 2020, artist in residence at The National Museum of Computing, Bletchley Park in 2015, a MEAD Resident with the British School at Rome in 2017 and an Art and the Environment resident at Joya: arte + ecología / AiR in Spain (programmed by Lucy Orta) in 2016. Parker was awarded the Deutsche Bank Creative Prize in Music 2014, and is winner of New Art West Midlands 2016. He was nominated for the Phonurgia Nova Awards Prix Field Recording 2018 and shortlisted for the Aesthetica International Art Prize 2015. His work has been exhibited, screened and sounded internationally, including at ABC Radio National (AU), Birmingham Museum and Art Gallery (UK), Bletchley Park (UK), Brighton Digital Festival (UK), Douglas Hyde Gallery (IE), Electronic Media Arts Festival (DE), Glitch Festival (MX), Herbert Gallery (UK), Jerwood Space (UK), Kochi-Muziris Biennale (IN), Les Subsistances (FR), Melbourne Fringe Festival (AU), RIXC Art and Science Festival, Riga (LV), Science Gallery Dublin (IE), SXSW (US), Tate Britain (UK), The British Library (UK), The British School at Rome (IT), The LAB (IE), The V&A (UK), Università Iuav di Venezia (IUAV) (IT), and ZKM Gallery (DE).
Education
B.A., University of Leeds, 2006
Pg.Dip., Royal Birmingham Conservatoire, 2014
Ph.D., London College of Communication, 2019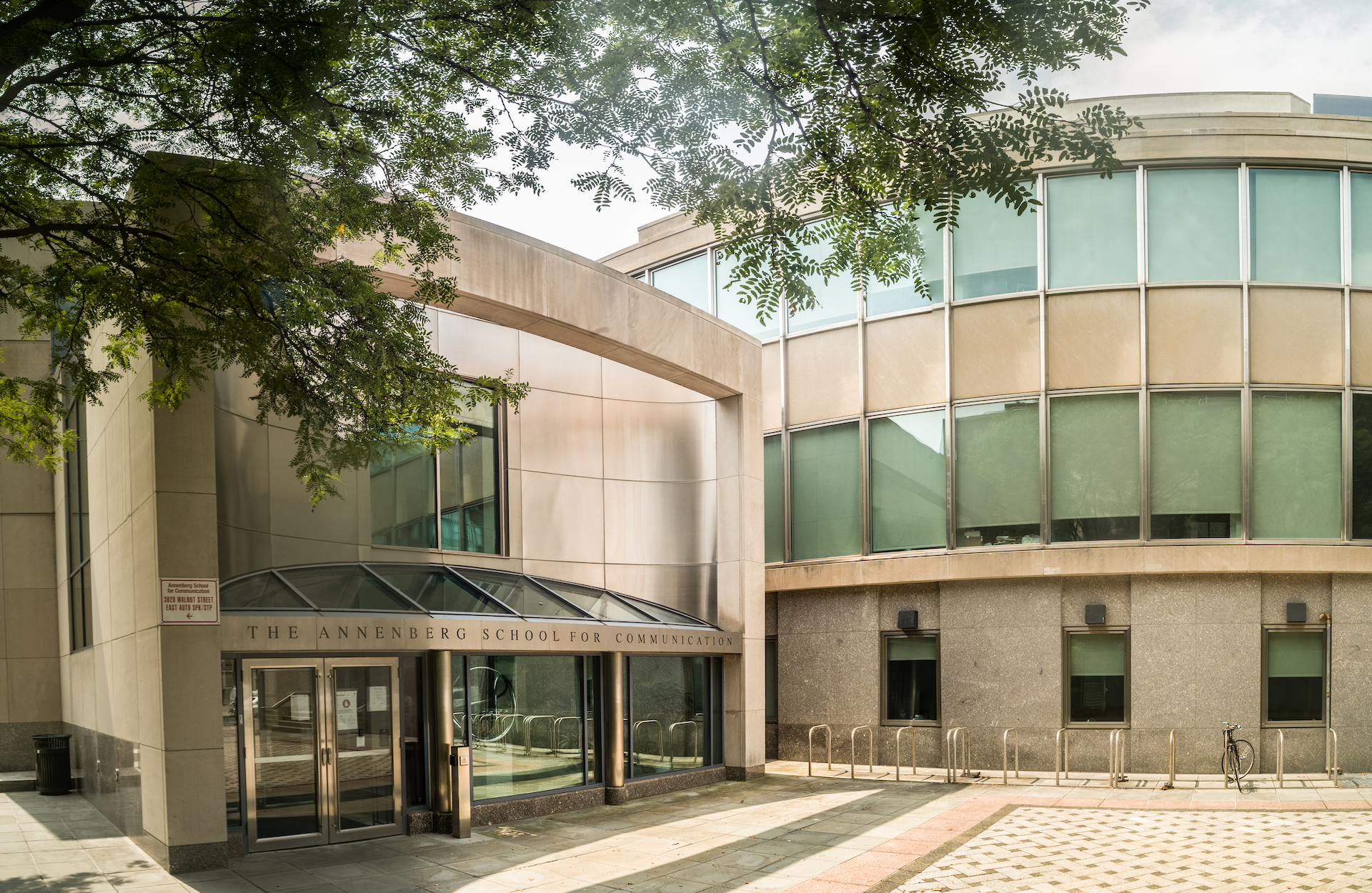 News
A new academic year brings new faces to Annenberg and many of its centers.