Azsaneé Truss's research seeks to understand how critical media literacy practices are learned, specifically focused on how socioeconomic status plays a role in this process.
Azsaneé Truss studies how factors such as socioeconomic status influence the critical media literacy practices learned by an individual. As a multimodal scholar, she is specifically interested in how art and media production can be used to teach these practices. Given her background in technology, her work as a dancer and artist, and her interest in media as a form of education, Truss's research marries several of her passions in a way that seeks to understand how we can use critical media literacy education to combat disinformation.
Prior to joining Annenberg, Truss earned her M.A. in Instructional Technology & Media from Teachers College, Columbia University (TC). After spending 2 years as a technology consultant in the financial sector, studying the ways in which technology and media can be used to better educate students was her way of returning to what she was truly passionate about. In coordination with her work as a fellow in the Media & Social Change Lab at TC, Truss's thesis was a multimodal magazine focused on Youth Participatory Action Research as a framework for teaching critical media literacy. Her work has been published in the Harvard Kennedy School Misinformation Review, and she was profiled as a featured graduate for her media literacy work at Teachers College.
Education
B.S., University of Maryland, 2015
M.A., Columbia University, 2020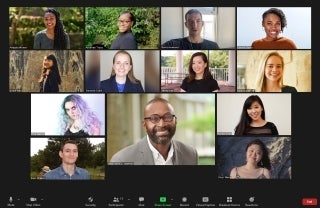 News
Due to the ongoing pandemic, our newest cohort of doctoral students joined the School virtually this fall.