Baird Howland conducts empirical research on American media diets and dominant narratives in the news media.
Baird Howland is a Ph.D. student at the Annenberg School. His research interests relate to sense making, media systems, and the spread of ideas.
Education
B.A., Cornell University, 2017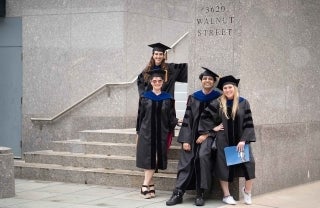 News
Eleven students earned their doctoral degrees, and 12 students received M.A. degrees.