Aswin Punathambekar's research and teaching focus on the impact that globalization and technological change have on the workings of media industries, formations of audiences and publics, and cultural identity and politics.
Aswin Punathambekar is a Professor of Communication at the University of Pennsylvania's Annenberg School for Communication, and Director of the Center for Advanced Research in Global Communication (CARGC). His research and teaching focus on the unfolding impact of globalization and technological change on the workings of media industries and institutions, formations of audiences and publics, and cultural identity and politics.
Committed to a transnational and inter-regional approach to understanding media cultures, publics, and politics, he has authored or edited several books including Media Industry Studies (Polity, 2020), Global Digital Cultures: Perspectives from South Asia (Univ of Michigan Press, 2019), Television at Large in South Asia (Routledge, 2014), From Bombay to Bollywood: The Making of a Global Media Industry (NYU Press, 2013), Global Bollywood (NYU Press, 2008), and a number of peer-reviewed articles, book chapters, and essays. He is now completing a co-authored book provisionally titled The Fragile Popular: Media Entertainment and Cultural Citizenship in Digital India (forthcoming, NYU Press).
He is currently involved in two interdisciplinary and collaborative projects. Through a 4-year British Academy Global Professorship grant, he is working with two U.K.-based postdoctoral fellows to examine diasporic media cultures and the politics of race and ethnicity in the U.K. With Dr. Shanti Kumar (UT-Austin), he is developing a cultural history of Indian television that situates the development of the medium in the context of major social, cultural, and political changes through the late 20th and early 21st centuries.
Punathambekar is deeply committed to scholarly editorial work and serves as a co-editor of the Critical Cultural Communication series for NYU Press. Alongside Dr. Jonathan Gray (UW-Madison) and Dr. Adrienne Shaw (Temple University), he works closely with scholars to develop book proposals, workshop manuscripts, and shepherd projects to publication. He has also worked since 2010 as one of the Editors of Media, Culture and Society, a peer-reviewed journal that has played a key role in shaping the study of media and communication since 1979. He also serves on the Board of Jurors of the prestigious Peabody Awards in the U.S.
Punathambekar is the recipient of scholarly awards including the Katherine Singer Kovacs Award for Best Article from the Society for Cinema and Media Studies and the Outstanding Young Scholar Award from the Popular Communication Division of the International Communication Association. Prior to joining the Annenberg School for Communication, he taught at the University of Virginia and the University of Michigan-Ann Arbor, where he was the Founding Director of the Global Media Studies Initiative.
Education
B. Tech., University of Allahabad, 1995
M.A., University of Georgia, 2001
M.S., Massachusetts Institute of Technology, 2003
Ph.D., University of Wisconsin-Madison, 2007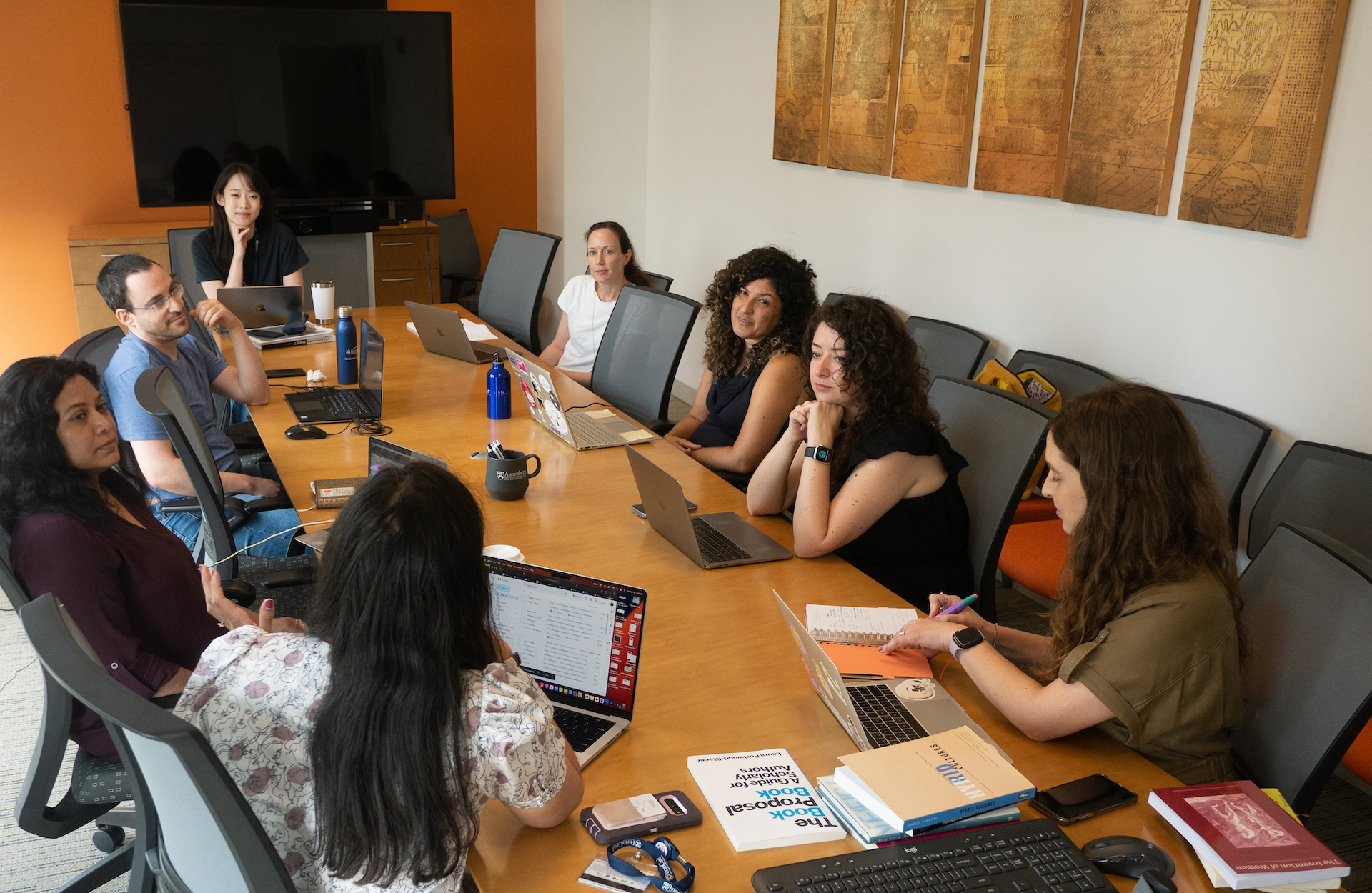 News
A new writing and research residency at CARGC brought global media scholars from around the region to West Philadelphia.