Anjali DasSarma's research meets at the junction of community and journalistic practices, race, historiography, and equity, inspired by scholars like Michel-Rolph Trouillot. Her work examines both the cultural studies and political economy of journalism, centering journalists as actors in the production of knowledge, norms, and history and as well as structures of media power, capitalism, and hegemony.
She is currently a MIC Fellow with Media 2070, a media reparations project under the organization Free Press, researching the structures of race and exclusion that have historically and continue to uphold systemic racism.
DasSarma received her Bachelor of Arts in Media and Communication Studies from the University of Maryland, Baltimore County in 2021. During her undergraduate career, she was Editor-in-Chief of the student newspaper and interned at The Baltimore Sun, the Newseum, and the United States Holocaust Memorial Museum, among other institutions. 
Following these experiences, she completed her Master of Arts in American Studies at Brown University in 2022. While at Brown, her research focused on the relationship between Indigenous slavery and the history of American journalism, and she served as a Research Assistant on the Stolen Relations project, a database that aims to archive stories of Indigenous enslavement. This work culminated in a co-authored article entitled "The Persistence of Indigenous Unfreedom in Early American Newspaper Advertisements, 1704-1804" published in the journal Slavery & Abolition.
Education
B.A., University of Maryland, Baltimore County, 2021
M.A., Brown University, 2022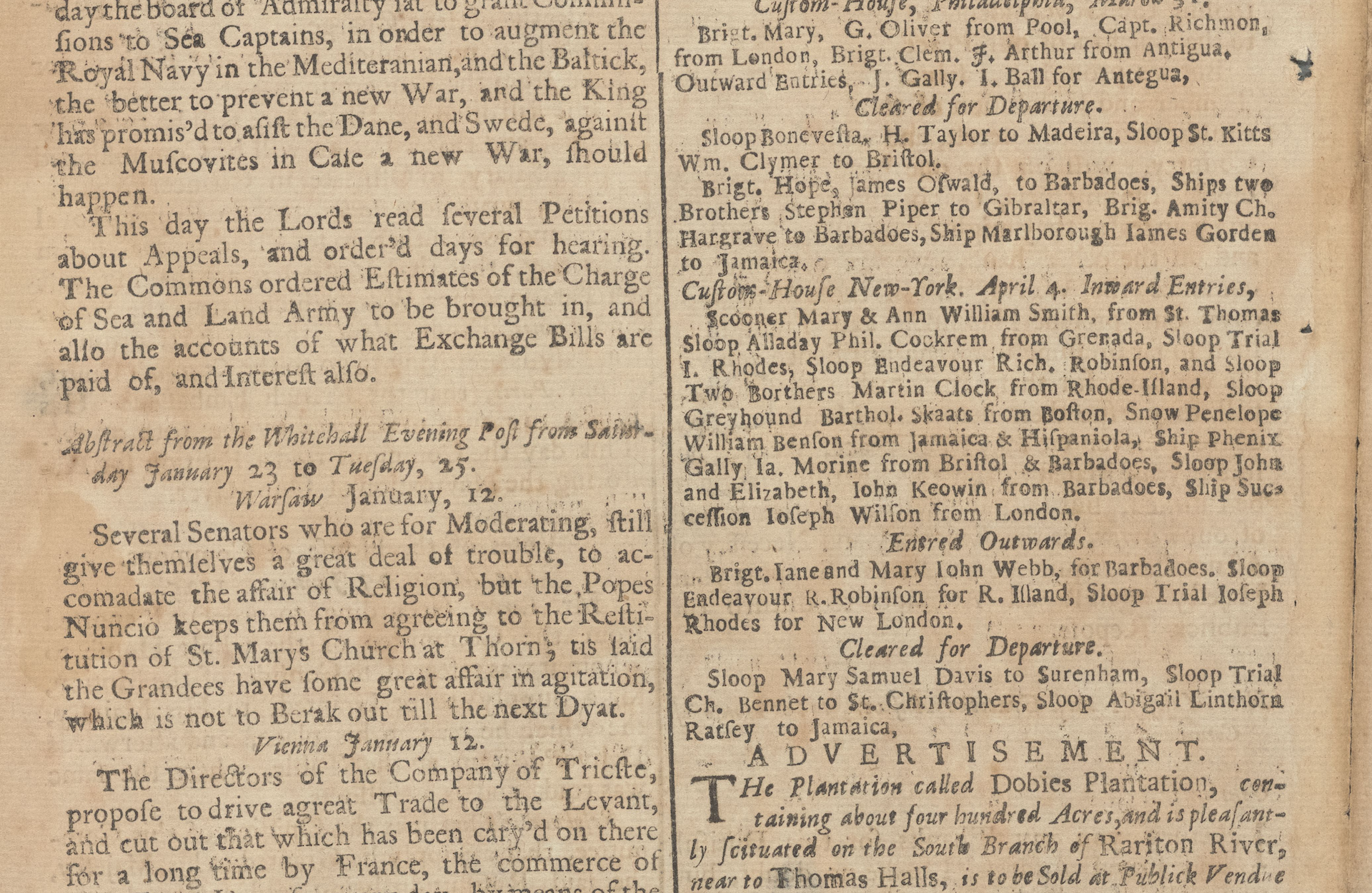 News
Since the beginning of journalism in America, newspapers have been funded by advertising. In the 18th century, alongside advertisements for shoe repair, corduroys, and cutlery, colonial newspapers...