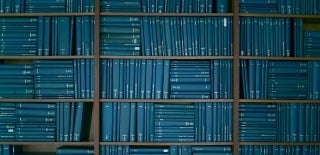 Alumni Advisory Board
Alumni Advisory Board
Annenberg's 12-member Alumni Advisory Board provides valuable input used to shape the School's future. 
Current Alumni Advisory Board members include Emerson Coleman, Brooke Duffy, Jeffrey Gottfried, Pablo Halpern, Josephine Holz, Stewart Hoover, Shawnika Hull, Martin Nisenholtz, Nikhil Sinha, Amy Jo Smith, Darry Sragow, Dannagal Young, and Amie Hadden.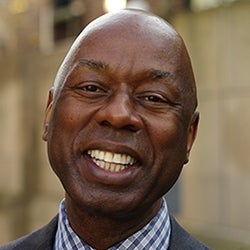 Former Senior Vice President of Programming
Hearst Television Inc.
Emerson Coleman was the Senior Vice President, Programming for Hearst Television. Among the industry's most highly regarded programming executives, Coleman was responsible for overseeing the company's wide-ranging program development and national syndication acquisitions as well as guiding Hearst's production businesses, including Litton Entertainment. He has created multiple highly honored national and international specials and series including The Remarkable Journey Project and Matter of Fact with Soledad O'Brien. Coleman serves on the Boards of the Peabody Awards, the NAB Leadership Foundation, and the National Association of Television Program Executives. He holds an A.B. from Brown University and an M.A. from the University of Pennsylvania's Annenberg School for Communication.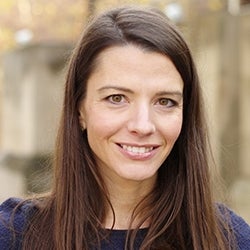 Associate Professor, Department of Communication 
Cornell University
Brooke Erin Duffy, Ph.D., is an associate professor in the Department of Communication at Cornell University, where she also holds a faculty appointment in Feminist, Gender and Sexuality Studies. Her areas of interest include digital and social media industries; gender, identity, and inequality; and the impact of new technologies on work and labor. She's the author of (Not) Getting Paid to Do What You Love: Gender, Social Media, and Aspirational Work (Yale University Press, 2017) — which Wired named among its "Top Tech Books of 2017" — and Remake, Remodel: Women's Magazines in the Digital Age (University of Illinois Press, 2013). Currently, she is working on a book for Polity on Platforms, Power, and Cultural Production with collaborators David Nieborg and Thomas Poell. Her research has been published in such journals as Journal of Communication, New Media & Society, International Journal of Communication, Critical Studies in Media Communication, Communication, Culture & Critique, International Journal of Cultural Studies, Feminist Media Studies, and Social Media + Society, among others. In addition to her academic publications, Duffy has disseminated her research to a broader audience through popular writing in The Atlantic, Times Higher Education, Wired, and Quartz. Her commentary has been featured in the New York Times, the Wall Street Journal, the Washington Post, and USA Today, among others.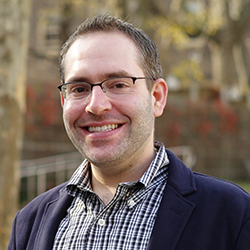 Associate Director, Internet & Technology Research
Pew Research Center
Jeffrey A. Gottfried received his Ph.D. from the Annenberg School for Communication at the University of Pennsylvania in 2012. His graduate work focused on the role of election campaign communication on voters' political attitudes and behaviors. Upon defending his dissertation, he was named the Howard Deshong Postdoctoral Fellow at the Annenberg Public Policy Center. Currently, he is the Associate Director of Internet and Technology Research at Pew Research Center in Washington, D.C.. Gottfried regularly discusses findings with the media and presents his research at conferences and to professional groups.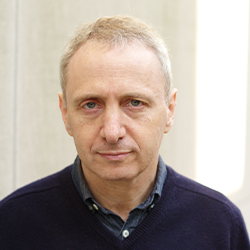 Director, Center for Corporate Reputation
ESE Business School
Universidad de los Andes
Pablo Halpern, a Chilean and US citizen, has a Ph.D. from Annenberg, Penn and an M.B.A. from the Kellogg School of Management, Northwestern University. He is currently Director of the Center for Corporate Reputation at the ESE Business School, Universidad de los Andes in Santiago, Chile. He has been Director of Communications for the Chilean Government, VP for Global Marketing at Ashoka, chief strategist for several presidential campaigns and consultant for multinational companies in the area of reputation. Halpern is also an active professional theater director.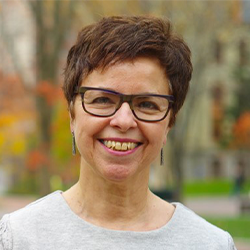 SVP of Media Analytics
The Nielsen Company
Prior to joining Nielsen in 2010, Josephine Holz served as VP of research for NBC News, MSNBC and CNBC, providing integrated brand-focused research support for all NBC News properties across TV, online and mobile platforms. Previously, she served as head of research for iN DEMAND Networks, Oxygen Media, and Sesame Workshop, and as VP for public policy and communications research at Roper Starch Worldwide. iN DEMAND is a member of the Market Research Council, an elected organization of leaders in the market research industry, and the Cable Telecommunications Association for Marketing (CTAM), where she serves on the research committee and co-chaired the organization's 2007 Research Conference. She is also a past president of the New York Chapter of the American Association for Public Opinion Research. Holz has taught at Annenberg, New York University, Columbia University, and Rutgers University.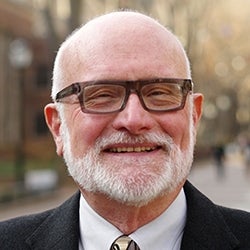 Professor Emeritus, College of Media, Communication and Information
University of Colorado Boulder
Stewart M. Hoover is Professor of Media Studies and Religious Studies at the University of Colorado at Boulder, where he directs the Center for Media, Religion, and Culture. His fields of scholarship are media audience research, media history, and the social and political impact of the media. He is an internationally-recognized expert on media and religion, and the University of Colorado's Center is one of only four worldwide devoted to this emerging field of study. Hoover has studied and written about a diverse array of topics, including televangelism, religion journalism, religion in secular and entertainment media, and religion in the internet and digital media. He and his colleagues have studied the ways audiences today find religious and spiritual meaning in the media: from books, television, and film to Facebook and other social media. Through these studies and the Center's outreach efforts, they hope to build public understanding of the ways that religion is being changed by the media age, and the forms through which religion persists in the 21st century both nationally and globally. Their work on Islam has looked at the ways it is understood through the media and the ways it is being formed and shaped by the media practices of different groups across the world. Their work on Christianity has most recently focused on popular forms, including neo-Pentecostalism. Hoover's efforts have been supported by grants from the Ford Foundation, the Lilly Endowment, the Social Science Research Council, the Porticus Foundation, and the Henry Luce Foundation. Hoover holds an M.A. and Ph.D. from the University of Pennsylvania and an M.A. in ethics from the Graduate Theological Union, Berkeley. He is author or editor of eleven books, including Media, Home, and Family, Religion in the Media Age, and the forthcoming Does God Make the Man? Media, Religion, and the Crisis of Masculinity and The Media and Religious Authority.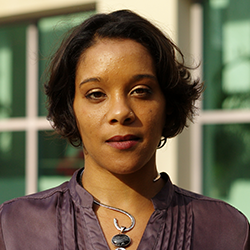 Assistant Professor, School of Communication and Information
Rutgers University
Shawnika Hull (B.A., University of Arizona, 2004) is an Assistant Professor at the Rutgers University School of Communication and Information. Her research focuses on reducing racial inequities in HIV incidence through community-engaged, applied communication science. In particular, she develops, implements and evaluates theoretically grounded communication interventions focused on impacting individual and social-structural barriers to HIV prevention. This research is informed by, and developed in close collaboration with community partners. Her expertise includes qualitative (i.e. focus groups) and quantitative (i.e. surveys, experiments) data collection and analytical methods. Her research has been funded through various institutional, non-profit (i.e., MAC AIDS Fund), and governmental mechanisms (i.e., NIH, CDC) and published in communication and public health journals. Her rigorous, theoretically grounded, collaborative approach to research informs health communication theorizing and practice.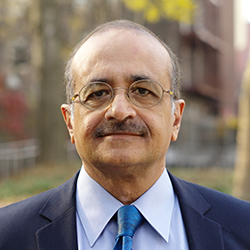 CEO, GSVlabs
Partner, Global Silicon Valley
Nikhil Sinha is Chief Executive Officer of GSVlabs, a global innovation platform and Partner at Global Silicon Valley, a leading venture capital firm. Prior to joining GSVlabs as CEO in May 2018, Sinha served as the Chief Business and Content Officer at Coursera, the world's largest higher education platform. Sinha is a leading international expert on the information and communication technology industries and has extensive experience as an academician and corporate executive.
In his academic career, Sinha was the founding President of the Shiv Nadar University from 2011 to 2015, Associate Dean for Academic Affairs at the University of Texas from 2002 to 2005, and a faculty member at the University from 1991 to 1999.
Outside the academy, Sinha has served in senior positions in several organizations. In the past he has been President & Co-CEO of Silverskills, Executive Vice President of eFunds Corporation, President & CEO of iDLX Technology Partners, and a Venture Partner at Adams Capital Management. Sinha began his professional life in the Government of India's Ministry of Information & Broadcasting in 1983.
Sinha serves on several corporate and non-profit boards. He is Chairman of the Board of HCL Infosystems, a Director of Silverskills Pvt. Ltd., and a member of the Alumni Advisory Board of the Annenberg School for Communication at the University of Pennsylvania. He is a Director Emeritus of the US-India Business Council and a member of the Higher Education Committee of the Federation of Indian Chamber of Commerce and Industry.
Sinha has an M.A. and Ph.D. from the Annenberg School for Communication at the University of Pennsylvania and a B.A. (Honors) from St. Stephen's College, Delhi University. He has published numerous articles and papers in scholarly journals and conferences and has been awarded a number of research, publishing, and academic grants and awards.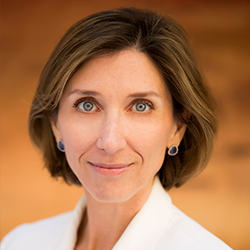 President & CEO
DEG: The Digital Entertainment Group
Amy Jo Smith serves as president & CEO of DEG: The Digital Entertainment Group, the leading trade group for digital media focusing on bringing content to consumers. DEG representing the interests of the world's largest media and entertainment companies, consumer electronics manufacturers and platform providers. A former White House communications advisor, Smith, since 1997, has led the industry-funded group's efforts to enhance and promote home entertainment during its wholesale evolution from videocassettes to DVDs, Blu-ray Discs, and today's digital age. Today, DEG is firmly established as the industry's leading authority on home entertainment trends, including both transaction entertainment to consumers as well as the burgeoning direct-to-consumer subscription offerings.
Partner
Dentons US LLP
Darry Sragow is Senior Counsel in the Public Policy and Regulatory practice of the global Dentons law firm. For eight years he served as the Los Angeles Managing Partner. He counsels clients on issues including education, energy, the environment, health care, insurance, media and technology, and transportation. During his nine year tenure as the chief campaign strategist for the California Assembly Democratic caucus, the party increased its hold on that house from a minority of 39 to a solid majority of 50. He also managed campaigns for the U.S. Senate in California and for governor in California and Washington State. Sragow is a former California Deputy Insurance Commissioner, Chief of Staff to the California State Board of Equalization, and in Washington served on the staff of the U.S. Senate Committee on Veterans' Affairs and former Senator Birch Bayh of Indiana. For 20 years, he has taught one undergraduate political science course every semester, first at Berkeley and currently at USC. Sragow served as a Lieutenant in the U.S. Navy, holds an undergraduate degree from Cornell, a Master's from the University of Pennsylvania, and a law degree, cum laude, from Georgetown. He worked his way through Cornell as a Top 40 DJ and through Penn as a WFIL radio and television newscaster. He is frequently quoted and often seen commenting on developments in California and national politics.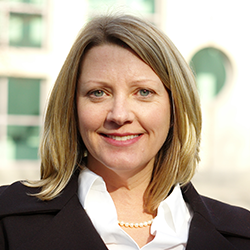 Professor of Communication
University of Delaware
Dannagal G. Young is an Associate Professor of Communication at the University of Delaware where she studies the content, audience, and effects of political humor. Her research on the psychology and influence of political entertainment has been widely published including articles in The Columbia Journalism Review, Media Psychology, Political Communication, International Journal of Press/Politics, Journal of Broadcasting and Electronic Media, and Mass Media and Society. Her latest book, Irony and Outrage, examines satire and outrage as the logical extensions of the respective psychological profiles of liberals and conservatives (Oxford University Press, 2020).
Young is a Research Fellow with the University of Delaware's Center for Political Communication and was awarded the University of Delaware's Excellence in Teaching Award in 2014. She is a Distinguished Fellow of the University of Pennsylvania's Annenberg Public Policy Center and an Affiliated Researcher with the University of Arizona's National Institute for Civil Discourse (NICD). Along with NICD researchers Rob Boatright, Tim Shaffer, and Sarah Sobieraj, Young edited "A Crisis of Civility: Political Discourse and its Discontents" (Routledge, 2018).
Young's writing has appeared in the popular press, including articles in The Atlantic, The New York Times, Philadelphia Inquirer, contributions on National Public Radio, and coverage of her research in national and international publications including Variety, The Globe and Mail, the Guardian, and the Christian Science Monitor.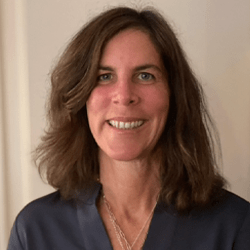 Executive Creative Director
Amie Hadden is an Executive Creative Director who has worked at some of the world's leading advertising agencies including Wieden & Kennedy, Fallon McElligott Berlin, J. Walter Thompson, BBDO and Publicis. Clients' demand for creativity has taken Amie to agencies in the U.S. and Europe, developing campaigns for global brands such as Nike, Heineken, Coca-Cola, and BMW. Her iconic work transcends cultural and language differences while resonating with consumers in more than a dozen countries.  
Amie's relentless pursuit to discover a brand's truth informs her creative process and had led to award-winning work for iconic brands such as Nikon, Old Navy, Miller Genuine Draft, Coppertone, Yoplait, Zappos, Avon, and the NBA.
Most recently, as a creative & branding consultant, Amie's ideas are guiding life-saving pharmaceutical and biotech companies. At ViroCell Biologics, a viral vector manufacturer that enables novel cell and gene therapies to enter clinical trials, she helped to create a distinctive voice and unique presence in the marketplace. 
Amie believes that advertising can do more than sell products, it can effect change in the world, which is why today she brings her thinking to brands and causes alike.