How to Opt In or Out of Annenberg Emails
This page contains instructions on opting in or out of emails sent through Annenberg's Mailchimp account.
In October 2023, the Annenberg School and several of its centers began using Mailchimp to send many of its email announcements. Mailchimp offers the ability to select which types of emails you would like to receive. This page provides instructions for how to opt in or out of these emails.
By default, members of the Annenberg community are opted in to all its lists. You can then choose those from which you would like to opt out, using these instructions.
Please Do Not Unsubscribe
If you are a member of the Annenberg community, please do not hit unsubscribe. If you do, we cannot send you any emails through Mailchimp, and you will miss out on important announcements. 
How to Update Your Email Preferences
Step 1
Click the "update your preferences" link at the bottom of any email sent through Mailchimp.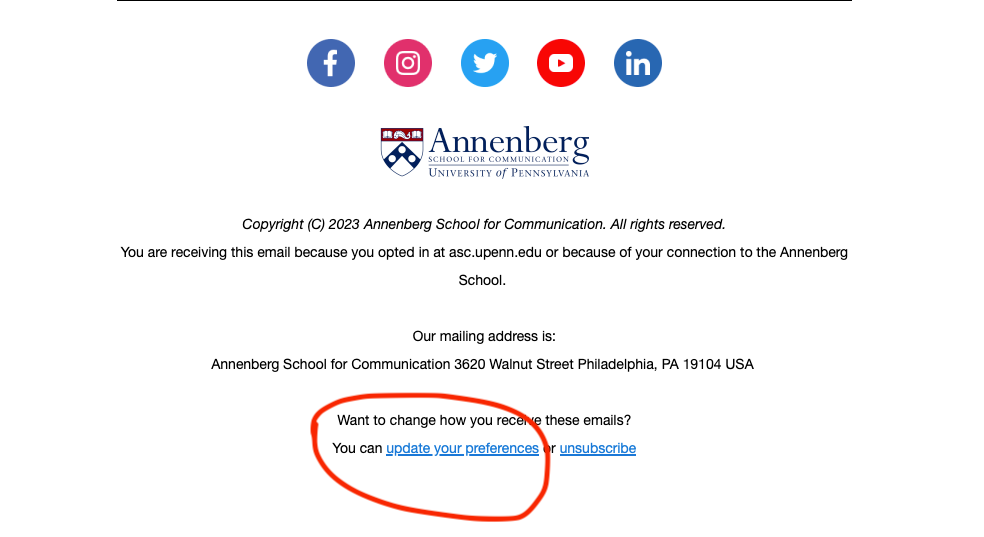 Step 2
That link will open a webpage. Select the button that says "Email Me A Link."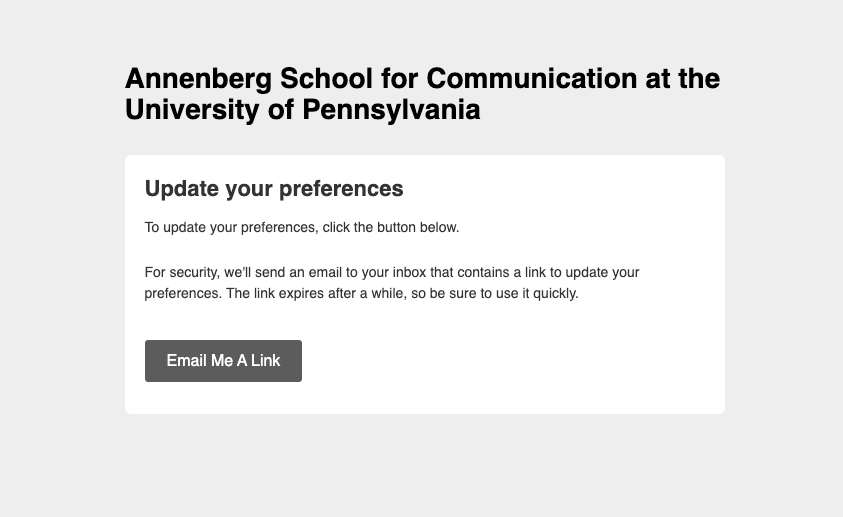 Step 3
You will receive an email with another link reading "Update Your Preferences." Select that link.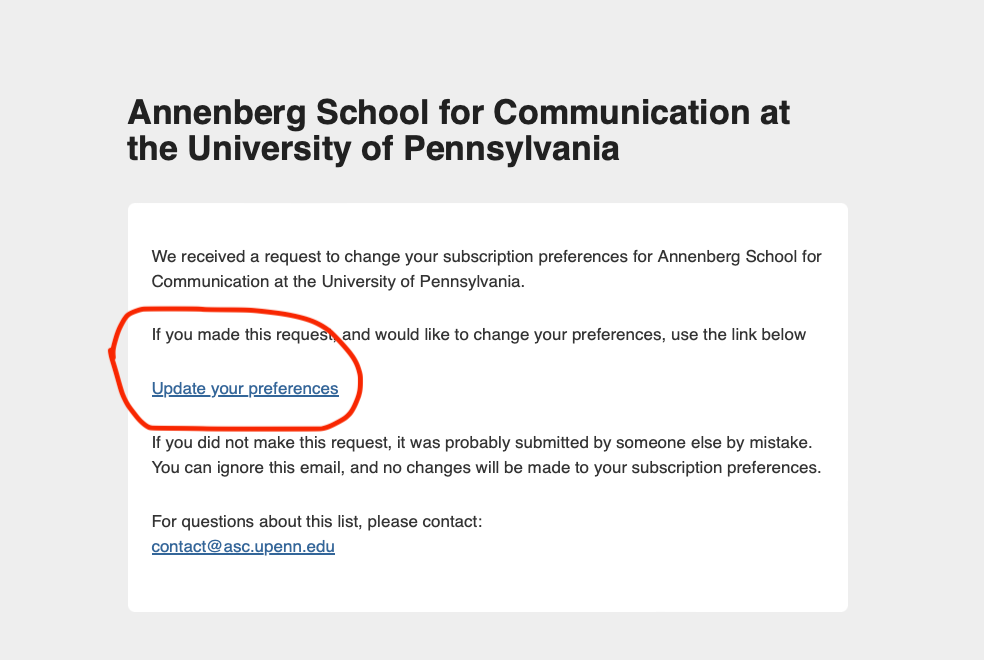 Step 4
You will be taken to a webform with a series of checkboxes. Check the boxes for the emails you would like to receive, and uncheck the boxes of those you do not want to receive. 
"Monthly e-Newsletter" subscribers will receive Annenberg Now.
"Events" subscribers will receive the brief monthly (or bi-monthly) list of all Annenberg events.
Subscribers to each center will receive newsletters and event information about that center.
When you have finished, click "Update Preferences," and your selections will be registered.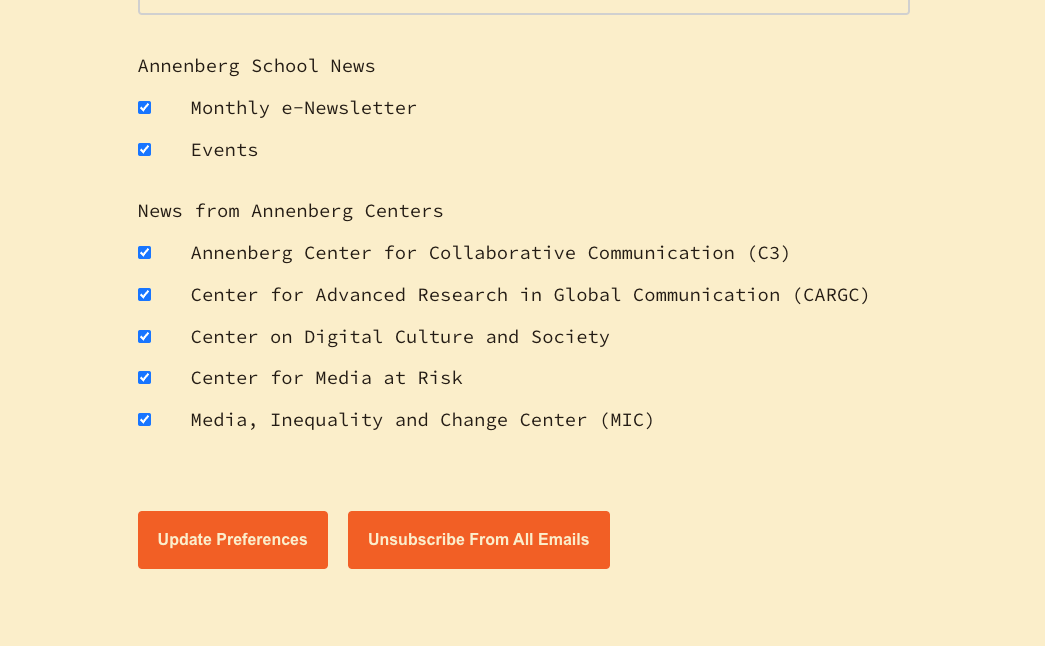 That's it! You can change your selections at any time by following the same steps.
If you continue to receive emails you feel you should not be receiving based on your selections, please email news@asc.upenn.edu.