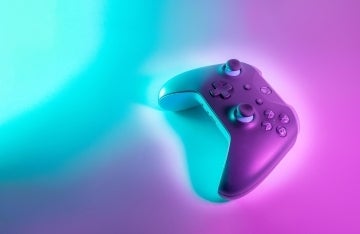 Annenberg Conversations on Gender: Gender, Ethics, and Play in Video Game Communities and Industry
October 1, 2021
12:00pm-1:00pm
Audience
Open to the Public
A Discussion Featuring Mia Consalvo, Florence Chee, Rachel Kowert, and Rosa Mikeal Martey (Ph.D. '06)
This event has ended, but a video is now available:
About the Event
This conversation will address the role of gender in video game communities and industry with a focus on how identities are constructed and valued, along with how they may factor into the process of making games. It takes up questions of how games and gaming culture intersect with gender, racial, and sexual identities and communities in practices, ethics, and engagement. 
The participants will be:
About the Participants
Mia Consalvo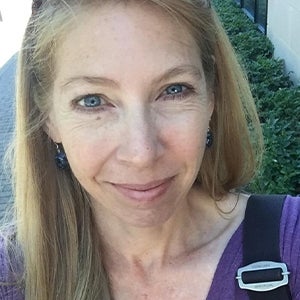 Mia Consalvo is Professor and Canada Research Chair in Game Studies and Design at Concordia University in Montreal. She is the co-author of Real Games: What's Legitimate and What's Not in Contemporary Videogames (2019) and Players and their Pets: Gaming Communities from Beta to Sunset (2015). She is also co-editor of Sports Videogames (2013) and the Handbook of Internet Studies (2011), and is the author of Cheating: Gaining Advantage in Videogames (2007) as well as Atari to Zelda: Japan's Videogames in Global Context (2016). Mia runs the mLab, a space dedicated to developing innovative methods for studying games and game players. She's a member of the Centre for Technoculture, Art & Games (TAG), she has presented her work at industry as well as academic conferences including regular presentations at the Game Developers Conference. She is the Past President of the Digital Games Research Association, and has held positions at MIT, Ohio University, Chubu University in Japan and the University of Wisconsin-Milwaukee.
Rachel Kowert
Rachel Kowert is Research Director for Take This, a non-profit organization that provides mental health information and resources to the gaming community and industry. She is also science content creator Psychgeist on YouTube.  Her academic work focuses on the impact of games on players physically, socially, and psychologically. She is the editor of The Video Game Debate 1 and 2 (Routledge, 2015, 2020), which examine the effects of games on players, and of Video Games and Well-Being (Palgrave, 2019) that examines how game mechanics and narratives teach skills associated with well-being. She is particularly passionate about dispelling gender myths about video game use, including the idea of a "girl gamer" and video games' historical categorization as a "boy's toy."
Florence Chee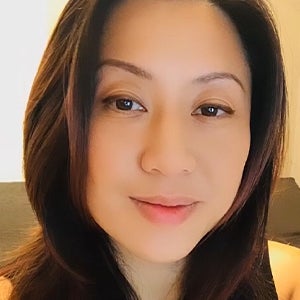 Florence Chee is an Associate Professor in the School of Communication and Program Director of the Center for Digital Ethics and Policy at Loyola University Chicago. She is also Founding Director of the Social & Interactive Media Lab Chicago (SIMLab), devoted to the in-depth study of social phenomena at the intersection of society and technology. Her research examines the social, cultural, and ethical dimensions of emergent digital lifestyles with a particular focus on the examination of artificial intelligence, games, social media, mobile platforms, and translating insights about their lived contexts across industrial, governmental, and academic sectors. Recent work in games, diversity, and ethics appears in Feminist Media Studies, Human Technology Journal, Communication and Ethics in Society, and the International Journal of Cultural Studies. Her forthcoming book, The Social at Play (Rowman & Littlefield), is a critique of media discourses surrounding online game addiction and an ethnographic exploration of the social and cultural roles that games fulfill in everyday life.
Rosa Mikeal Martey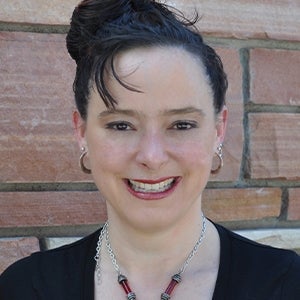 Rosa Mikeal Martey is Professor of Journalism and Communication at Colorado State University. Her work focuses on social interaction and information design in digital spaces. She examines influences of gender and other identities in self-expression, social norms, and behavior. Prior projects include the development and implementation of several games for research to examine topics including study social interaction and identity expression, cognitive biases and learning, and group identity. Her work has appeared in Information, Communication & Society, Games and Culture, New Media and Society, and Popular Communication.
About Annenberg Conversations
The Annenberg Conversations series engages Communication research and scholarship on topical issues together with a wide variety of individuals outside of the Annenberg School — including academics, activists, artists, and many others. During the 2021-22 academic year, the topic will be gender.
Annenberg Conversations on Gender events are dialogues designed to examine the current state of sexism, homophobia, and transphobia in various sectors of society. Each conversation will feature a member of the Annenberg Community together with one or more interlocutors from outside the school, drawing upon diverse perspectives, experiences, and expertise that highlight the role of communication and mass media in defining and disseminating concepts related to gender, including but not limited to gender roles, gender presentation, the gender binary, and gender identity.
Disclaimer: This event may be photographed and/or video recorded for archival, educational, and related promotional purposes. We also may share these video recordings through Annenberg's website or related platforms. Certain events may also be livestreamed. By attending or participating in this event, you are giving your consent to be photographed and/or video recorded and you are waiving any and all claims regarding the use of your image by the Annenberg School for Communication. The Annenberg School for Communication, at its discretion, may provide a copy of the photos/footage upon written request.