Annenberg Presentations at NCA 2018
We've compiled a helpful list of all presentations being given by Annenberg authors.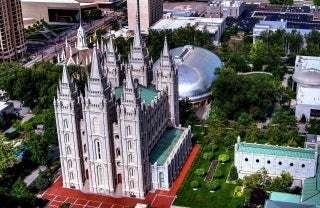 Thursday, November 8
8:00am – 9:15am
Lyrical Power: Song, Identity, and Cultural Studies (Hilton, Grand Ballroom B)
John Vilanova – "Roots Routes: Japan, Jamaica, and the Surprising Global Flows of Vintage Reggae Vinyl"
3:30pm – 4:45pm
State Reactions to Crisis and Challenge (Salt Palace Convention Center, 251E)
Kecheng Fang – "Anime and Pop Idols as Ideology Propagators in China: Novel Strategies and Limitations of State Propaganda in the Social Media Era"
Friday, November 9
11:00am – 12:15pm
Mass Communication Division - Top Student Papers (Salt Palace Convention Center, 255C)
Tian Yang and Yilang Peng – "How Trending Topics Gatekeep News Consumption on Social Media: A Natural Experiment on Weibo"
12:30pm – 1:45pm
Top Student Paper Session (Salt Palace Convention Center, 355C)
Alvin Zhou – "Bigger Playground, Better Dialogues? A Large-Scale Examination of Corporate Twitter Communication in the 280-Character Era"
2:00pm – 3:15pm
Scholarship on Media and Technology (Salt Palace Convention Center, Hall A)
Soojong Kim –  "Directionality of Information Flow and Echoes without Chambers"
Media Representations and Effects of Sexual Violence and Harassment (Salt Palace Convention Center, 255C)
Celeste M. Wagner - "Reading Women and Reading Men: Effect of Sex of Source on Perceived Severity of Sexual Harassment"
Saturday, November 10
2:00pm – 3:15pm
Applied Communication Division Top Student Paper Panel (Salt Palace Convention Center, 254A)
Yilang Peng – "The Impact of Information about What Majority Scientists Believe to Be True in a Dual-Processing World"