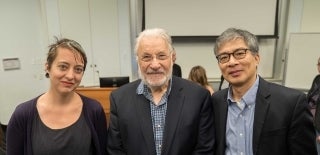 Welcome, New Faculty!
Welcome, New Faculty!
Welcome to the Annenberg School! We're thrilled you're joining our incredible faculty.
This page contains resources for new faculty members, including information on onboarding, benefits, getting around, and building and workspace information. Click on each of the topics below for more information. If you have any questions, don't hesitate to contact Donna Burdumy, Annenberg's Director of Human Resources. 
Faculty Handbook
The University of Pennsylvania's Faculty Handbook can be found here.
Onboarding
What you need to know to get set up in Penn's systems.
Benefits
The University of Pennsylvania offers a variety of health and welfare benefits to its employees, including medical, dental, and vision plans. The effective date of benefits coverage is based on the start date. Coverage will begin on the first day of employment if the start date is on the first day of the month. Coverage begins the first day of the month following the start date if the start date is the second of the month or any day after. New hires have 30 days from the date of eligibility to enroll. Enrollment can be completed via the Workday dashboard, or by calling the Penn Benefits Call Center at 1-888-PENN-BEN (1-888-736-6236).
Getting Around
Penn encourages the use of public transportation and assists public transit commuters by offering discounted options and/or pre-tax benefits through programs such as the Commuter Pass Program (COMPASS), TransitChek®, and PATCO Freedom Pass. Penn also provides a variety of campus transit services, such as the Penn Bus, Walking Escort, Van Pool, and others. Parking Services operates a number of parking facilities on Penn's campus. For more information about transportation and parking, please visit the Penn Transit website.
Building & Workspace Information
The Annenberg School building is open from 8 a.m. to 11 p.m. Monday through Friday, and 9 a.m. to 5 p.m. Saturday and Sunday. Holiday and summer hours will vary and are communicated via email from the Building Administrator.
There are three entrances to the building: the main entrance on the first floor, off of Walnut Street, and two second floor entrances off of Locust Walk. The second floor entrances are closed at night and on the weekends, and at those times only the Walnut Street entrance may be used.
The Main Office includes a kitchen area with coffee set-up for use by the Annenberg community. Coffee and tea are provided free of charge, and filtered water is available via a dispenser located next to the refrigerator. A full-size refrigerator and microwave are also provided in the main office kitchen and in the faculty kitchen. It is expected that all employees will be respectful of the kitchen area by cleaning up spills, disposing of trash properly, and not allowing old or expired items to linger in the refrigerator.
All faculty are provided with a mailbox. Mail is delivered twice a day, sorted by the front office staff, and distributed to the appropriate mailbox. Mailboxes should be checked periodically throughout the day for new contents. Bins are provided in the Main Office for outgoing mail. Please be sure to use the appropriate outgoing bin (domestic, international, intramural) and attach a mailing account slip (Available from the Receptionist) if necessary. 
The emergency number for the entire Penn campus is 511. By dialing 511 from a University telephone, University of Pennsylvania Police will be dispatched immediately to the emergency location, and Philadelphia Fire Rescue will be notified. Please note that dialing 911 instead of 511 will disrupt the emergency response chain and could significantly delay the arrival of emergency help. If a University telephone is not available, please call (215) 573-3333. ASC Security should be informed of all emergency incidents as soon as possible so that they may direct emergency responders to the appropriate building location, complete incident reports, etc.
The Annenberg School takes the safety and security of its faculty, staff, and students very seriously. The School employs six security guards on varying shifts from 8 a.m. to 11 p.m., Monday through Friday, and 10 a.m. to 6 p.m. on Saturday and Sunday. Holiday hours will vary.
For assistance, or to report a situation, please call (215) 898-1881, or contact the ASC Building Administrator at (215) 898-2996.
Individuals are responsible for ensuring the security of their office or work space, and everyone is strongly encouraged to keep office doors closed and locked when not occupied, with personal items locked safely in drawers at all times.
E-Mail
New faculty will be provided with an ASC email address and instructions for accessing ASC's email service (Office365). 
Desktop
Faculty will be provided with a desktop computer with a suite of software applications to facilitate productivity: a school email account, network drive space, network printing, and other facilities. New faculty will be provided with support from a member of the IT Help Desk in order to become oriented to the technology provided. 
ASC IT oversees all of the technology related tasks at the school. For computing support, please complete a support ticket online or call (215) 573-8361.
A photocopier that includes print, scan, and fax capabilities is located in the Main Office and is available for use by ASC faculty for business purposes. A large capacity shredder is also located in the Main Office. The front office Administrative Assistant will orient new faculty to the location and proper use of equipment.
Common office supplies are stocked in the Main Office. Special requests can be submitted to the front office Administrative Assistant.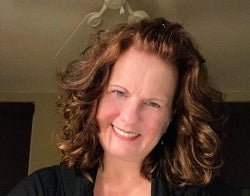 Questions? Contact Donna.
Donna Burdumy
Director of Human Resources
Annenberg School for Communication
3620 Walnut St., Philadelphia PA 19104
donna.burdumy@asc.upenn.edu
(215) 898-7053