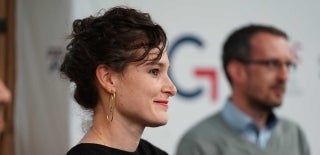 Welcome, New Postdocs!
Welcome, New Postdocs!
We're pleased you're joining the Annenberg School as a new postdoctoral fellow. The information below will be helpful as you transition into the role.
Onboarding Checklist
You've got a number of tasks ahead of you in order to get established with Penn. Here is a quick-start checklist, with more detail about each of these in the dropdowns below:
Fellowship Policies
Please reivew the University of Pennsylvania's policies for Postdoctoral Trainees (PDTs), as established by the Vice Provost for Research.
Benefits
The university requires all Postdoctoral Trainees to have health insurance. PDTs are eligible to receive single person insurance, as provided under the Basic University of Pennsylvania Postdoctoral Insurance Plan (PIP). If the health insurance coverage provided by the University is not needed, certification of alternate health insurance that provides at least comparable coverage must be provided.
PDT health insurance is offered through Gallagher. Please visit the University Postdoctoral Insurance Plan Portal to establish a New User login account, review coverage information, get answers to FAQs, etc.
New PDTs are automatically enrolled in PIP effective their start date.
If a PDT chooses to add dependent coverage, this can be done by logging in to the PIP portal and electing additional coverage. This must be done within 31 days of the appointment date. PDTs are responsible for the additional coverage cost, which will be deducted from their paycheck.
PDTs will receive an enrollment confirmation email shortly after they are automatically enrolled by Gallagher. PDTs MUST enter a home phone number in Workday under Personal Contact Information in order for benefits eligibility to be recognized. Penn's Workday system interfaces with Gallagher once per week, so there may be a delay in receiving the email - however, coverage is still effective as of the appointment start date.
Aetna ID cards will be issued and can expect to be received within 7 to 10 days of the appointment start date. Temporary cards may be printed via Aetna Navigator. When registering, select the 'Social Security Number' option and enter the Penn ID number with an added zero in the front. Then complete all of the personal information.
Health insurance coverage ends on the last day of the month in which the PDT appointment ends, unless the appointment ends on the first day of the month. For example, if the appointment ends on June 1st, coverage ends on June 1st. If the appointment ends on June 15th, coverage ends on June 30th.
Changes to coverage during the plan year are accepted only if there has been a qualifying life event (marriage, new baby, etc.). All other changes must be made during the benefits open enrollment period.
In any appointment year, a PDT may elect to take up to 10 University business days as paid vacation days and still receive the PDT stipend. Requests for PDT usage should be made in advance via the Workday dashboard.
PDTs are entitled to the eight official holidays observed by the University and are eligible to take the University's special winter vacation, during which time the University is typically closed.
The University observes the following holidays: 
New Year's Day
Martin Luther King Day
Memorial Day
Independence Day
Labor Day
Thanksgiving Day
Friday following Thanksgiving Day
Christmas Day
Employees should consult U@Penn or the Almanac annually for official holiday closing dates. 
In any appointment year, a PDT may take up to 15 University business days as sick leave and still receive the PDT stipend. Any unused sick leave is forfeited at the end of the appointment year. Supervisors may request medical documentation from a health care provider for any extended absence. PDTs should inform their supervisor if there is a need for sick leave and leave usage should be tracked via the Workday dashboard.
PDTs are entitled to receive stipends for no more than 60 calendar days of leave per appointment year for the adoption or birth of a child. Either parent is eligible. Use of the new child leave must be discussed in advance with the supervisor. Unused sick leave or vacation days may be used, with approval, to extend the period of new child leave. 
The Annenberg School is piloting dependent care grants for Annenberg School faculty, students, staff, and postdocs who are pursuing professional development activities. The pilot period runs until August 31, 2023. These grants can help remove roadblocks to participation and support up to $1500 in caregiving expenses required. Learn more about dependent care grants and apply here.
Getting Around
Penn encourages the use of public transportation and assists public transit commuters by offering discounted options and/or pre-tax benefits through programs such as the Commuter Pass Program (COMPASS), TransitChek®, and PATCO Freedom Pass. Penn also provides a variety of campus transit services, such as the Penn Bus, Walking Escort, Van Pool, and others. Parking Services operates a number of parking facilities on Penn's campus. For more information about Penn transportation and parking services, please visit the Penn Transit website.
Questions? Contact Human Resources