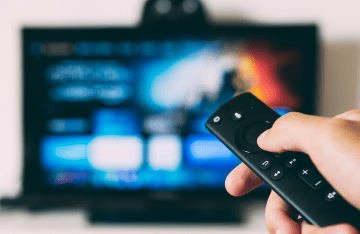 CDCS Colloquium: Abigail De Kosnik, UC Berkeley
December 5, 2022
12:15pm-1:30pm
Audience
Open to the Public
"Distributed Performance"
Photo credit: Glenn Carstens-Peters / Unsplash
About the Talk
In this talk, Abigail De Kosnik will discuss her next monograph, provisionally titled Minority Piracy. It will examine why and how queer users, users of color, and poor and disabled users practice media piracy, that is, peer-to-peer file sharing of digital information ranging from academic textbooks to movies and television episodes. She will argue that, through practicing piracy, minority users achieve a kind of ethical consensus, for example practicing piracy as a critique and counterweight to capitalism, not through explicit forms of communication, but through what she calls distributed performance. Distributed performance refers to the manifestation of a group's ideology, desires, and goals through the construction and employment of infrastructure, rather than through manifestos, policy statements,  demonstrations, rallies, flags and badges of affiliation, or other overt declarations. Her concept of distributed performance builds on Keller Easterling's (2014) concept of "infrastructure space," which "orchestrates activities activities that can remain unstated but are nevertheless consequential," and Sue-Ellen Case's (1995) idea of the "emblematic stage," on which "players strut out their meanings across a space that was defined by location." The theory of distributed performance, like theories of infrastructure space and emblematic stage, holds that in addition to, or perhaps even more than, what people say they want, it is what people actually do online–the actions they repeatedly execute and the positions they consistently take–that define their group identity and ethics.
About the Speaker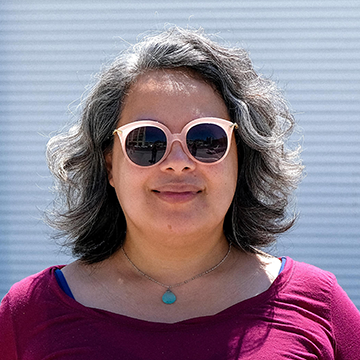 Abigail De Kosnik is an Associate Professor at the University of California, Berkeley, in the Berkeley Center for New Media (BCNM) and the Department of Theater, Dance & Performance Studies. She is also the Director of BCNM, and is the 2020-2025 craigslist Distinguished Chair in New Media. She is the author of Rogue Archives: Digital Cultural Memory and Media Fandom (MIT Press, 2016) and co-editor, with Keith Feldman, of #identity: Hashtagging Race, Gender, Sexuality, and Nation (University of Michigan Press, 2019). She has published articles on media fandom, popular digital culture, social media, and performance studies in Third Text, Cinema Journal (now Journal of Cinema and Media Studies), The International Journal of Communication, Modern Drama, Transformative Works and Cultures, Verge: Studies in Global Asias, Performance Research, and elsewhere. She co-organizes The Color of New Media, a working group focusing on technology and intersectionality. De Kosnik is Filipina American. 
Disclaimer: This event may be photographed and/or video recorded for archival, educational, and related promotional purposes. We also may share these video recordings through Annenberg's website or related platforms. Certain events may also be livestreamed. By attending or participating in this event, you are giving your consent to be photographed and/or video recorded and you are waiving any and all claims regarding the use of your image by the Annenberg School for Communication. The Annenberg School for Communication, at its discretion, may provide a copy of the photos/footage upon written request.