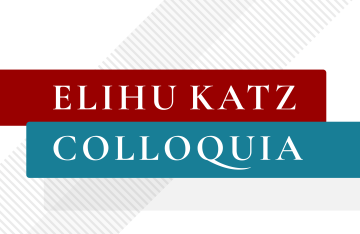 Elihu Katz Colloquia: Allissa Richardson, University of Southern California
February 16, 2024
12:15pm-1:15pm
Annenberg School, Room 500
Audience
Open to the Public
"Bearing witness in new dimensions: African Americans, AI and the rise of the interactive interview"
About the Talk
In this lecture, Allissa Richardson will delve into the transformative intersection of journalism and artificial intelligence (AI), to explore how natural language processing (NLP) technologies are reshaping the traditional oral history archive. Through her Second Draft Project, Richardson helps families of loved ones who were maligned by journalism's first draft of history to tell new stories. She does this through the interactive interview, which uses NLP to capture a user's question, and then playback the appropriate pre-recorded video response. The result is something very close to a conversation, which allows a user to increase their level of empathy toward a subject, all while learning more about their life. Richardson will highlight the journey to creating inaugural interactive interviews with Lora King, the daughter of Rodney King, and Ilyasah Shabazz, the daughter of Malcolm X. She will also share what she has learned about NLP's technological limits, its ethical considerations, and the future of preserving Black voices.
 
About the Speaker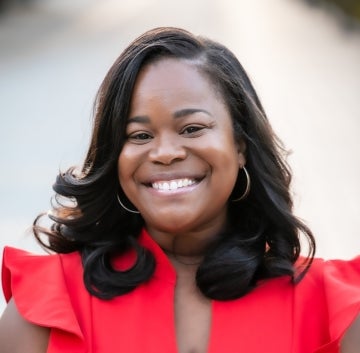 Allissa V. Richardson is an associate professor of journalism at the University of Southern California's Annenberg School. She researches how African Americans use mobile and social media to produce innovative forms of journalism — especially in times of crisis. Richardson is the best-selling author of Bearing Witness While Black: African Americans, Smartphones and the New Protest #Journalism (Oxford University Press, 2020). The award-winning book explores the lives of 15 mobile journalist-activists who documented the Black Lives Matter movement using only their smartphones and Twitter.
Richardson is the Founding Director of the USC Charlotta Bass Journalism & Justice Lab. The research center saves, studies and shares Black media that changed the world. In February 2023, the Bass Lab successfully lobbied the city of Los Angeles to name a citywide holiday for Charlotta Bass, who was the first Black woman to own a newspaper on the West Coast. That same month, the Bass Lab debuted the University's first AI-powered Black oral history interviewee — Lora King — who is the daughter of the late Rodney King, whose brutal police encounter was caught on tape in 1991. 
Richardson's research on Black citizen journalism has been published in Journal of Communication, Digital Journalism, Journalism Studies, and many other venues. She has lectured to diverse and wide-ranging audiences around the world — from SXSW to SnapChat, Microsoft and the NFL. Her expertise in mobile media activism has made her a frequent commentator for news outlets such as ABC, BBC, CBC, Columbia Journalism Review, Los Angeles Times, MSNBC, NPR, Teen Vogue and Vox. 
Richardson is the National Association of Black Journalists' Journalism Educator of the Year ('12). She is an inductee into Apple's elite Distinguished Educator program. Additionally, Richardson is the recipient of three esteemed Harvard University posts: the Nieman Foundation Visiting Journalism Fellowship ('14), the Berkman Klein Center for Internet and Society Fellowship ('20), and the Kennedy School's Carr Center for Human Rights Fellowship ('22). 
Richardson holds a Ph.D. in journalism studies from the University of Maryland College Park; a master's degree in magazine publishing from Northwestern University's Medill School; and a bachelor of science in biology from Xavier University of Louisiana, where she was named a "Top 40 Under 40" alumna. 
Disclaimer: This event may be photographed and/or video recorded for archival, educational, and related promotional purposes. We also may share these video recordings through Annenberg's website or related platforms. Certain events may also be livestreamed. By attending or participating in this event, you are giving your consent to be photographed and/or video recorded and you are waiving any and all claims regarding the use of your image by the Annenberg School for Communication. The Annenberg School for Communication, at its discretion, may provide a copy of the photos/footage upon written request.