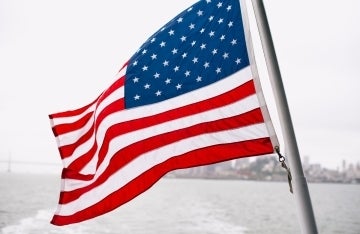 Elihu Katz Colloquium: Doron Taussig (Ph.D. '17), Ursinus College
September 24, 2021
12:00pm
"The Stories We Tell about Meritocracy (and Some Ways to Tell Them Differently)"
This event will be held on Zoom. The link to join will be emailed to the Annenberg community on the day of the event.
Photo Credit: Charlotte Harrison / Unsplash
About the Talk
Did you earn what you have? Did everyone else?
The American Dream is built on the idea that Americans end up roughly where we deserve to be in our working lives based on our efforts and abilities; in other words, the United States is supposed to be a meritocracy. When Americans think and talk about our lives, we grapple with this idea, asking how a person got to where he or she is and whether he or she earned it. In What We Mean by the American Dream, Taussig tries to find out how we answer those questions.
Weaving together interviews with Americans from many walks of life—as well as stories told in the US media about prominent figures from politics, sports, and business—What We Mean by the American Dream investigates how we think about whether an individual deserves an opportunity, job, termination, paycheck, or fortune. Taussig looks into the fabric of American life to explore how various people, including dairy farmers, police officers, dancers, teachers, computer technicians, students, store clerks, the unemployed, homemakers, and even drug dealers got to where they are today and whether they earned it or not.
About the Speaker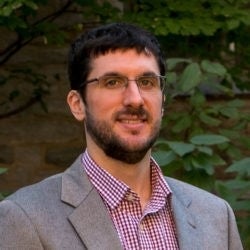 Doron Taussig is the author of What We Mean by the American Dream: Stories We Tell about Meritocracy (Cornell University Press), a book about the meaning of merit in America — what American culture and individual Americans say about what people have earned, what they deserve, and whether they got lucky or unlucky. His research interests more broadly include American journalism and politics. Before coming to academia, Doron worked as a journalist for the Philadelphia City Paper and Philadelphia Daily News, covering issues including juvenile justice, immigration, labor, city politics, and local media. He is currently a faculty member in Media and Communication Studies at Ursinus College, and he received his Ph.D. from the Annenberg School for Communication in 2017.
Disclaimer: This event may be photographed and/or video recorded for archival, educational, and related promotional purposes. We also may share these video recordings through Annenberg's website or related platforms. Certain events may also be livestreamed. By attending or participating in this event, you are giving your consent to be photographed and/or video recorded and you are waiving any and all claims regarding the use of your image by the Annenberg School for Communication. The Annenberg School for Communication, at its discretion, may provide a copy of the photos/footage upon written request.