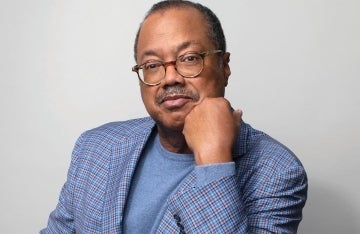 The Inaugural W.E.B. Du Bois Lecture in Public Social Science: A Conversation with Brent Staples, New York Times
February 23, 2023
5:00pm-6:30pm
Hybrid: Annenberg School for Communication (Room 110) and online
Audience
Open to the Public
The Inaugural W.E.B. Du Bois Lecture in Public Social Science: A Conversation with Brent Staples, New York Times. Moderated by Tukufu Zuberi, University of Pennsylvania Lasry Professor of Race Relations
About the Talk
The W.E.B. Du Bois Lecture in Public Social Science is a continuation of efforts to recognize one of the foremost academic and intellectual voices in the 20th century.
 
On February 23, 2023, the University of Pennsylvania's Department of Sociology, in collaboration with Annenberg School for Communication and The Center for Africana Studies, will host a lecture in Du Bois' honor on his birthday. Brent Staples and Penn Professor Tukufu Zuberi will engage in a conversation which focuses on Du Bois' ideas about race and public discourse that continue to impact our world and work today. This event will take place in-person as well as be live-streamed for those that choose to attend virtually.
The livestream can be viewed by visiting this webpage: https://www.asc.upenn.edu/livestream
About the Speakers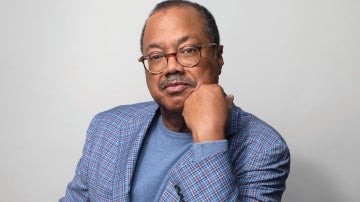 Brent Staples has been a member of the Times editorial board since 1990. In 2019, Mr. Staples won the Pulitzer Prize for editorial writing, The New York Times's first winner for editorial writing in 23 years.
 
In his Pulitzer Prize-winning portfolio, he highlighted racism in the women's suffrage movement, showed how newspapers were complicit in Southern lynchings and denounced myths about "crack babies."
 
Editorials and essays from throughout his career are included in dozens of college readers throughout the United States and abroad. Before joining the Editorial page, he served as an editor of The New York Times Book Review and an assistant editor for Metropolitan news. Mr. Staples holds a Ph.D. in psychology from the University of Chicago and is the author of "Parallel Time," a memoir, which was a finalist for the Los Angeles Times Book Prize and a winner of the Anisfield-Wolf Book Award.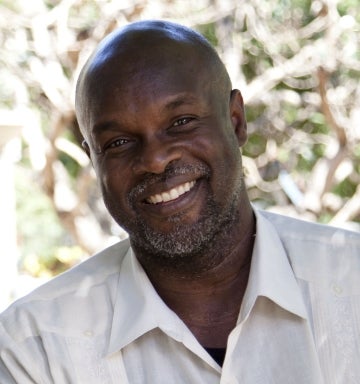 Tukufu Zuberi is the Lasry Family Professor of Race Relations, and Professor of Sociology and Africana Studies at the University of Pennsylvania. He is dedicated to bringing a fresh view of culture and society to the public through various platforms such as guest lecturing at universities, television programs, and interactive social media. Currently, he works on human rights initiatives by participating in public speaking engagements, international collaborations with transnational organizations, and individuals dedicated to human equality. 
Zuberi's research focuses on Race, African and African Diaspora populations. He has been a visiting professor at Makerere University in Kampala, Uganda and the University of Dar es Salaam in Tanzania. He currently serves as the Chair of the Department of Sociology at the University of Pennsylvania. He has also served as the Chair of the Graduate Group in Demography, the Director of the African Studies Program, and the Director of the Afro-American Studies Program. In 2002, he became the founding Director of the Center for Africana Studies, and he has also served as the Faculty Associate Director of the Center for Africana Studies.
Disclaimer: This event may be photographed and/or video recorded for archival, educational, and related promotional purposes. We also may share these video recordings through Annenberg's website or related platforms. Certain events may also be livestreamed. By attending or participating in this event, you are giving your consent to be photographed and/or video recorded and you are waiving any and all claims regarding the use of your image by the Annenberg School for Communication. The Annenberg School for Communication, at its discretion, may provide a copy of the photos/footage upon written request.