Annenberg in Washington Program Supports Communication Majors Interning in Washington, D.C.
Students interned at Quorum, NCTA, the State Department, Pew Research Center, and more.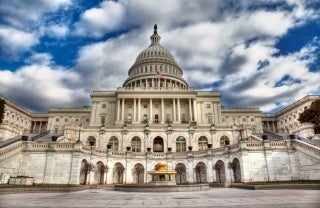 This summer, nine Communication majors interned in Washington, D.C. through the Annenberg in Washington (AIW) program. AIW provides $6,000 stipends to participating students to support their summer living expenses. Each student receives experience in how communication is used in public service through their internships at government, political, nonprofit, advocacy, media, and other organizations in the nation's capital.
Administered through Annenberg's Institute for Public Service, which is directed by David Eisenhower, AIW is organized by Susan Haas, Ph.D., Annenberg's Internship Coordinator. Students who participate in AIW are also eligible for course credit by enrolling in COMM 491.
We asked this summer's AIW students to share about their experiences.
Candy Alfaro, Broadcasting Board of Governors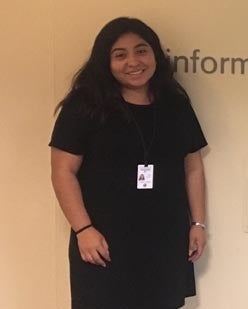 This summer I interned for the Broadcasting Board of Governors (BBG) in the Congressional Affairs department. BBG is an independent federal agency that oversees and connects five global media agencies to support and promote freedom and democracy abroad. This position provided me with a unique experience at the intersection of international affairs, media, and public policy. I spent my summer attending hearings on the Hill, learning about the importance of U.S. broadcasting services, and getting familiar with the legislative process.
The work environment at BBG was amazing; my supervisor and her colleagues were all immensely supportive and shared their insight on all things post-grad and working at the federal level. I received a lot of advice and guidance throughout the summer, and I'm really excited to reconnect with them in the coming months.
Jose Carreras-Tartak, Pew Research Center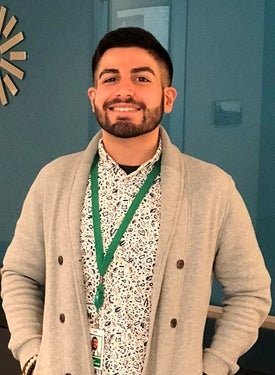 As part of the Annenberg in Washington program, I spent my summer as an intern at the Pew Research Center, where I worked with the Journalism and Media team. As part of my internship, I was involved in all facets of what goes into developing a project at Pew. In a typical day, my tasks ranged from conducting background research and working with the team to develop questionnaire items for a large-scale national survey, to analyzing data and communicating trends within existing datasets.
Throughout my time at Pew, I experienced first-hand how important it is to have multiple perspectives on a given research topic. It was incredible to work alongside expert researchers from a wide variety of fields to explore the many methods applied in nationally-representative communication research. I was able to apply my own multidisciplinary knowledge and experiences from my courses and research work at Annenberg to the projects I worked on, while also learning about how to answer and inform the public on big-picture questions about the complex changes in the media landscape.
Gabrielle Fink, Rising Tide Interactive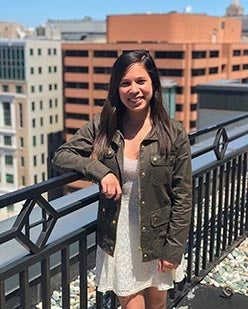 My internship at Rising Tide Interactive, a progressive digital marketing firm, has allowed me to see where the digital and communications fields merge and fit into the world of electoral politics and political advocacy. By developing and executing comprehensive digital plans for candidates running for all levels of office as well as nonprofit organizations fighting for progressive values, I experienced firsthand how mass email and paid advertising programs are run.
As a Political Science and Communications double major, my coursework largely focuses on political persuasion and advocacy, knowledge that I used at Rising Tide every day. In the modern digital world, an increasing amount of people's time is spent online. Knowing when, where, and how to reach your audience is essential in any targeted campaign today and makes the difference between a successful or failed digital program. Learning the necessary skills during this internship, I am ready to enter the digital world and make a difference.
Elena Hoffman, Office of International Religious Freedom, U.S. Department of State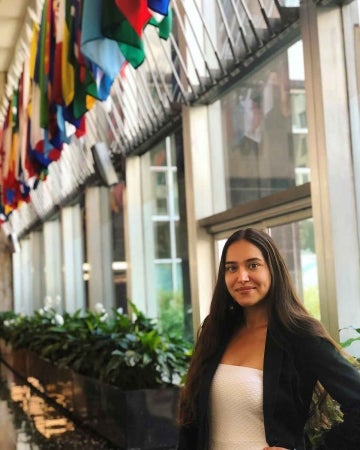 I interned with the U.S. Department of State in the Office of International Religious Freedom (IRF). I was raised as a follower of the Baha'i Faith, and its adherents face severe persecution in Iran and Yemen, giving me a personal connection to my internship. My day-to-day tasks included analyzing nations' draft laws on religious freedom, drafting briefing memos for the U.S. Ambassador-at-Large for International Religious Freedom, and searching through office archives to fulfill Freedom of Information Act requests.
In addition, I helped organize and execute the State Department's first annual "Ministerial to Advance Religious Freedom" (MARF) event. Hundreds of civil society groups, survivors of religious persecution, numerous religious leaders, and 80+ foreign delegations were in attendance.
I will continue interning with IRF this coming school year, which means I'll be able to continue the human rights policy work I was so fortunate to engage with this summer. I have also decided to minor in International Development.
Ivan Hong, Quorum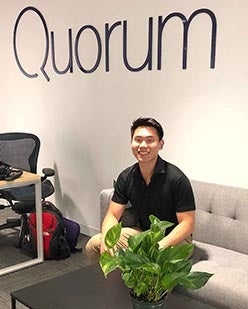 This summer, I was a Digital Marketing Intern for Quorum, a software platform built for public affairs. Quorum's platform is one place for stakeholder engagement, legislative tracking, and grassroots advocacy. I have been working on various digital marketing projects such as building paid search campaigns, coming up with unique and effective strategies for email sends, creating social media advertising campaigns, and iterating over SEO strategies. I also attended the Congressional Baseball Game where I handed out Quorum-made baseball cards for each of the members of Congress playing in the game.
The environment at Quorum is exciting and dynamic; people are genuinely excited to contribute to Quorum's growth as a company. I am so grateful to have had the opportunity to work at such a wonderful company, and I look forward to sharing my experience with others.
Grace James, DC Appleseed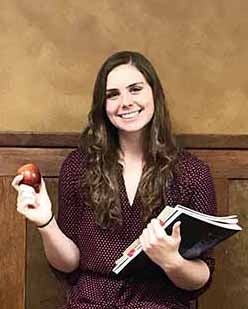 This summer, I am a communications fellow for DC Appleseed — a nonprofit organization that seeks public policy solutions to the District of Columbia's toughest problems. My coworkers describe DCA as a "think and do tank." DCA presents policy solutions to D.C. government with the goal of improving the lives of residents. Although the staff is small, DCA takes on massive projects: voting rights for D.C. residents, the current HIV/AIDS epidemic, the polluted Anacostia River, Medicaid reimbursement rates for healthcare providers, public education and healthcare for toddlers and infants.
The weight of these projects and the capacity for positive change for thousands of people has given me a sense of purpose. The small size of DCA and the wide range of projects means I have a good deal of responsibility and do a lot of learning on the fly. If all goes well, this is only the beginning of my time in the District of Columbia, and I leave knowing I helped make it a better place.
Lindsay Mangines, Simpson Thacher & Bartlett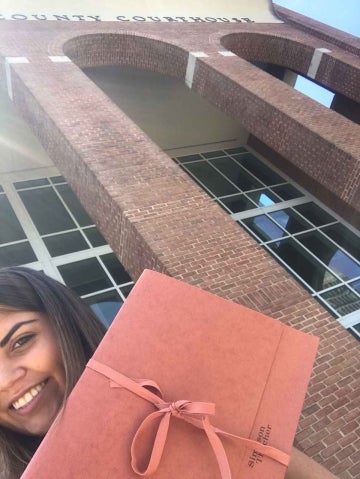 As the only undergraduate intern at Simpson Thacher & Bartlett, I worked alongside eight Summer Associates entering year three of law school. I learned about their experiences at top-rated law schools, gained their perspectives on life after undergrad, and cumulated an even greater motivation to work toward my goal of attending law school.
The highlight of my summer was working on a pro bono case involving a woman seeking asylum. I compiled research on her country and the political unrest that has put her and her family in grave danger, contributed content to the cover letter outlining her claim, and hand-delivered her case to the courthouse. Witnessing the power granted by a law degree to make her case has further propelled me in that direction.
This summer has truly exceeded my expectations, and I am confident that I have grown intellectually, professionally, and personally. I experienced the rewarding payoff this hard work delivers, and I now know for sure that I want to pursue a law degree after college.
William Snow, United Nations Foundation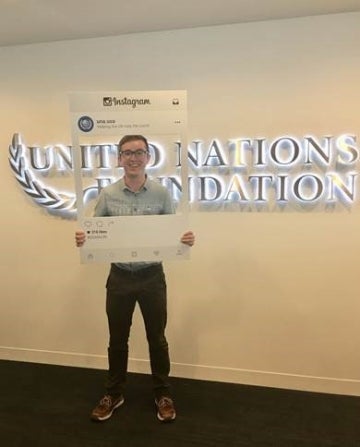 After spending the spring semester working at the Penn Biden Center for Diplomacy and Global Engagement, I extended my stay in Washington to work at the United Nations Foundation as a communications intern. More specifically, I spent much of my time researching and drafting talking points, as well as managing social media accounts, for the Foundation's anti-malaria program, Nothing But Nets. In this capacity, I learned a lot about engaging youth, humanitarian activists, and corporate partners through effective communication.
My time spent in the Communication and Public Service major served me well for many aspects of this internship, which, in addition to strict communications work, included leading advocacy groups onto Capitol Hill for advocacy days and organizing events for advocates, interns, and staff alike. Interning at a large NGO focused on global development allowed me to experience the virtual opposite side of foreign affairs from my spring internship at the Penn Biden Center, effectively rounding out an internationally-oriented eight months in Washington.
Toni Walker, NCTA - The Internet & Television Association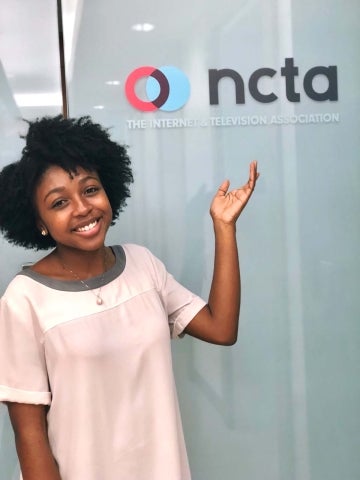 This summer, I interned at NCTA – The Internet & Television Association. While there, I worked closely with the Walter Kaitz Foundation, a nonprofit organization committed to diversity and inclusion within the media and entertainment industry. The foundation seeks to advance the contributions of women and multi-ethnic professionals in the industry by raising funds in support of organizations such as Women in Cable Telecommunications (WICT), National Association for Multi-Ethnicity in Communications (NAMIC), and the Emma Bowen Foundation.
The most important event that the Walter Kaitz Foundation hosts is their annual fundraising dinner, which allows executives, content creators, entertainers, and stakeholders to celebrate all the efforts being made to increase diversity and inclusion in the industry. I have had first-hand exposure to the planning and preparation for this year's dinner. I have also had the opportunity to participate in weekly meetings, assist in social media engagement, and update media lists. Overall, this experience has given me deeper insight into the cable industry, and shown me some of the critical steps in planning large-scale events.