Communication Major Alumna Q&A: Yael Krigman (C'02), Owner of Baked By Yael
Krigman discusses her transition from being a lawyer to a bakery owner.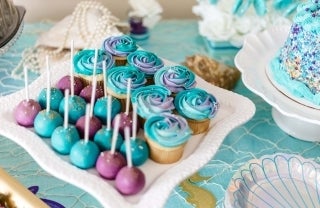 In celebration of the 40th anniversary of the Communication major at Penn, each Monday this semester we're running a series of Q&As with notable alumni. Don't miss our interviews with the Washington Post's Ashley Parker (C'05), Teach for America's Mika Rao (C'96), and Northwestern University's Jabari Evans (C'04). The series continues today with Yael Krigman (C'02).
Yael Krigman graduated from Penn in 2002 with a double major in Communication and Spanish. She is a 2009 graduate of The George Washington University Law School and the owner of Baked by Yael, DC's first Cakepoppery®. Located directly across from the National Zoo, Baked by Yael makes a variety of baked goods including award-winning cakepops, hand-rolled bagels, rugelach, black & white cookies, cookie bars, and raspberry bars. Baked by Yael's products are nut-free and kosher. The bakery is also home to their very popular cakepop parties, where kids and adults alike learn how to make cakepops.
When you decided to major in Communication, did you know you wanted to go to law school after graduation? What do you see as the connection between Communication and Law?
I felt that Comm was a solid major that would contribute to any future career path. Before college, I thought I might go to law school someday. During college, I started to lean more towards a career in social work. When I decided to go to law school, I thought I would be able to combine a legal career with public interest work. Majoring in Comm was a great foundation for law school. It helped me develop many of the analytical thinking skills that I used as a law firm associate and that I use all day, every day, as a business owner.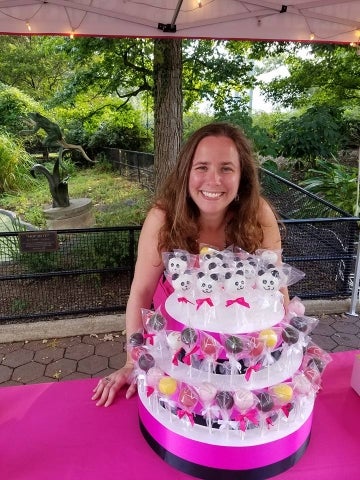 What motivated you to leave the law firm you worked for and start Baked by Yael? What was the transition like? Going from practicing law to baking cakepops must have been an interesting change!
When I worked at a law firm, I started a tradition called "Monday Treat." Every Monday, I baked a different treat from scratch and shared it with my colleagues. It was a great stress reliever. Ultimately, I realized that I enjoyed baking and business more than practicing law. I knew I couldn't continue to work both jobs, so I had to choose. I took a leap of faith and decided to pursue a career that made me happy and that I could grow into a profitable business. Owning a business is fun and scary, exhilarating and exhausting, all at the same time. Each day is different and brings new challenges, but also opportunities to meet new people, create jobs, and bring joy to people's lives through our delicious baked goods.
On Baked by Yael's website, you mention that you're continuing to use your legal skills and support local nonprofits through cause marketing initiatives. Can you say more about that?
I'm proud to partner with nonprofits by donating a percentage of sales during fundraisers and by sponsoring events throughout the year. I'm also involved with Bread for the City (a comprehensive safety net for low-income residents) and Everybody Wins! DC (a literacy and mentorship program for elementary students).
In June, you hosted some of our current Communication majors, who were participating in our Annenberg in Washington program, at Baked by Yael. What was it like to connect with current Comm majors?
It was inspiring to see students making an impact on the community and our nation through their summer internships. It was also a special pleasure to host Dr. Amy Jordan, who played such an important role in my college career when I was her student and research assistant.
What advice would you give current Communication majors or recent grads?
Even if you're not yet sure of your plans once you leave Penn, take advantage of the courses, professors, and research opportunities at Annenberg. Many of those experiences will benefit you no matter what career path you choose.