Mutz Wins 2022 American Political Science Association Best Book Award
Her book, "Winners and Losers: The Psychology of Foreign Trade," reveals how people's orientations toward in-groups and out-groups influence how they think about trade with foreign countries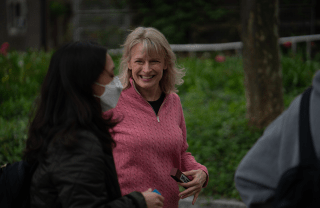 Professor Diana C. Mutz is the co-winner of the 2022 Best Book Award from the American Political Science Association (APSA) for her book, Winners and Losers: The Psychology of Foreign Trade (Princeton University Press, 2021). The award is given annually by APSA for the best book on government, politics, or international affairs.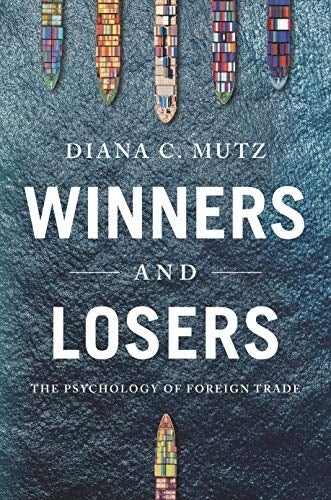 Mutz is the Samuel A. Stouffer Professor of Political Science and Communication at the University of Pennsylvania, and also serves as Director of the Institute for the Study of Citizens and Politics. She studies political communication, political psychology, and public opinion. Her research focuses on how the American mass public relates to the political world, and how people form opinions on issues and candidates.
Winners and Losers challenges conventional wisdom about how American citizens form opinions on international trade. The book reveals how people's orientations toward in-groups and out-groups play a central role in influencing how they think about trade with foreign countries, and shows how a better understanding of the psychological underpinnings of public opinion can lead to lasting economic and societal benefits. 
Mutz is the author of many notable works on political communication, including In Your Face Politics: The Consequences of Uncivil Media (Princeton University Press, 2015), which won the 2016 David O. Sears Book Award from the International Society for Political Psychology, and Impersonal Influence: How Perceptions of Mass Collectives Affect Political Attitudes (Cambridge University Press, 1998). She is the only two-time winner of the APSA Doris Graber Award, which recognizes the best book published on political communication in the last ten years.
Mutz shares the 2022 APSA Best Book award with the co-authors of Seeing Us in Them: Social Divisions and the Politics of Group Empathy (Cambridge University Press, 2021) — Cigdem V. Sirin, Nicholas A. Valentino, and José D. Villalobos.