Danielle Cosme studies goal pursuit and behavior change across the lifespan using a translational neuroscience approach.
Danielle Cosme is a postdoctoral researcher in the Communication Neuroscience Lab at the University of Pennsylvania. Her research focuses on cognitive and motivational factors that support self-control and healthy decision making. The overarching goal of Cosme's research is to use neuroscience to design and evaluate translational interventions that facilitate behavior change and improve health and well-being across the lifespan. She received her Ph.D. in psychology from the University of Oregon in 2020.
Education
Ph.D., University of Oregon, 2020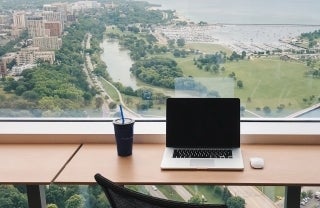 News
We've compiled a helpful list of all presentations being given by Annenberg authors.