Brown's research focuses on dismantling societal biases, stigmas, and misinformation that spread through various forms of media and reducing their negative impact upon marginalized groups.
Kallahan V. Brown is a first-year doctoral candidate at the Annenberg School of Communication and member of the Fontaine society. He recently graduated with a B.A. in psychology and minors in cognitive neuroscience and political science from Temple University. His time at Temple inspired him to investigate means of communication as an avenue for change, especially when disseminating information to the public and presenting platforms favorably. Brown has lived in both Charlotte, North Carolina and Philadelphia, informing his ability to recognize the differences in how the same messaging can be perceived differently and reinforcing his passion for finding a better way to create these messages.
Throughout his undergraduate career, Kallahan worked at the Research and Applied Decision-Making (RAD) Lab as well as the Social and Affective Neuroscience (SAN) Lab. He worked as a research assistant for three years between both labs and worked on gathering participants, collecting data, and presenting findings. He also participated in a collaborative research project between roboticists at the Sung Lab at the University of Pennsylvania and the RAD Lab aiming to adjust software to reduce cognitive biases in roboticists. This work highlighted how biases have spanning effects across the board and across fields. He was an active member of the Students for Trans Awareness and Rights (STAR) at Temple University which heavily influenced his interests and the experiences he pursued. His experiences and pursuits eventually coalesced in a passion for finding better ways to eliminate cognitive biases from the social consciousness, especially when it results in unrest and hate crimes.
Education
B.A., Temple University, 2023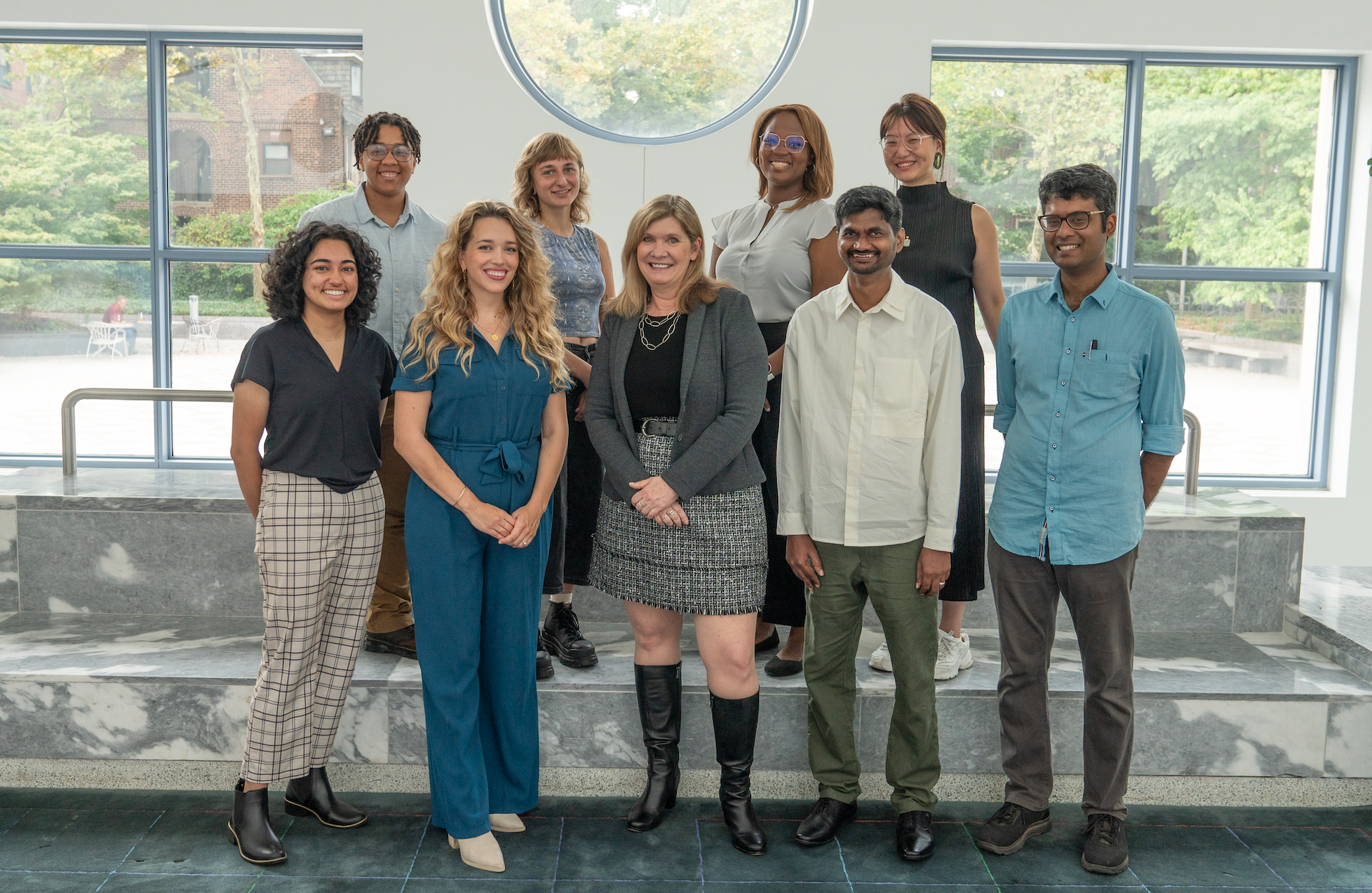 News
On Monday, the Annenberg School for Communication proudly welcomed its newest cohort of doctoral students. The eight students in our 2023 cohort bring a wide variety of research interests and...