As you begin this next phase of your career at the Annenberg School, it can feel like there is a lot to know. Click through the resources below to learn how to navigate your first few weeks on the job and beyond.
Getting Oriented & Set Up
Here are the steps you should take in your first days and weeks at Annenberg to establish yourself in Penn's systems and learn more about being an employee at Annenberg and at Penn.
Getting Established at Annenberg
New staff will receive payroll on-boarding information via emails generated by Workday, Penn's human resources and financial processes platform. These emails will provide instructions on how to make an appointment at Onboard@Penn, which will facilitate the process of payroll form completion.
When visiting the Onboard@Penn Center, new staff should bring all personal identification documents (passport, driver's license, social security card, etc.). Non-Resident Aliens should refer to the Onboard@Penn site for a list of required documents. Please note that new regulations require that all new employees must present a social security card for photocopying and submission to the Penn records office. Please consult with the Onboard@Penn Center if a social security card/number is not available.
New staff who are internal Penn transfers and already on Penn's payroll system should email the ASC Payroll Administrator to ensure that their payroll record has been updated to reflect the new position information.
Monthly paid staff (exempt) are paid on the last weekday of each month. Weekly paid staff (non-exempt) are paid each Friday.
In most cases the work week for full-time staff is 35 hours, and the work day is 9 a.m. to 5 p.m. Exempt, monthly paid staff, are expected to work at least 35 hours, but may work more when the job demands. It is expected that work will be done in the ASC campus office unless another location is required and approved by the staff member's supervisor. Working from home requires approval from the supervisor.
University policy requires that weekly paid staff complete and sign a weekly timesheet via Workday, reflecting the actual time worked. The staff member's supervisor must approve the timesheet and is responsible for verifying the actual time worked. ASC policy does not permit overtime pay except in the most exceptional cases. Therefore weekly paid staff should not work more than 35 hours per week unless it is absolutely necessary and approved by the supervisor in advance.
All new regular staff members are subject to the Introductory Period, which consists of the first four months of employment at the University (the introductory period for internal-Penn transfers is 90 days). This period is used to determine if the performance meets the expectations of the position, and if continued employment is warranted.
The Introductory Period Performance Plan creates an opportunity for discussion between the supervisor and the staff member, and helps the supervisor structure conversations about performance, improvement, and/or additional training needs. During the introductory period the supervisor and staff member will have ongoing discussions with the new staff member about their performance, and monitor whether the staff member is meeting the established goals and expectations for the position.
For more information on Penn's Introductory Period click here.
Benefits
The University of Pennsylvania offers a variety of health and welfare benefits to its employees, including medical, dental, and vision plans. Information about these benefits, including links to the Penn Benefits sites, can be found here. The university also offers a variety of additional benefits to its employees, including Flexible Spending Accounts, life insurance, retirement plans, and tuition benefits. Information about these benefits can also be found at the Penn Benefits website. The effective date of benefits coverage is based on the start date. Coverage will begin on the first day of employment if the start date is on the first day of the month. Coverage begins the first day of the month following the start date if the start date is the second of the month or any day after.
Building & Workspace Information
The Annenberg School building is open from 8 a.m. to 11 p.m. Monday through Friday, and 9 a.m. to 5 p.m. Saturday and Sunday. Holiday and summer hours will vary and are communicated via email from the Building Administrator.
There are three entrances to the building: the main entrance on the first floor, off of Walnut Street, and two second floor entrances off of Locust Walk. The second floor entrances are closed at night and on the weekends, and at those times only the Walnut Street entrance may be used.
The Annenberg School takes the safety and security of its faculty, staff, and students very seriously. The School employs six security guards on varying shifts from 8 a.m. to 11 p.m., Monday through Friday, and 10 a.m. to 6 p.m. on Saturday and Sunday. Holiday hours will vary.
For assistance, or to report a situation, please call (215)898-1881, or contact the ASC Building Administrator at (215)898-2996.
The emergency number for the entire Penn campus is 511. By dialing 511 from a University telephone, University of Pennsylvania Police will be dispatched immediately to the emergency location, and Philadelphia Fire Rescue will be notified. Please note that dialing 911 instead of 511 will disrupt the emergency response chain and could significantly delay the arrival of emergency help. If a University telephone is not available, please call (215) 573-3333. ASC Security should be informed of all emergency incidents as soon as possible so that they may direct emergency responders to the appropriate building location, complete incident reports, etc.
The Main Office includes a kitchen area with coffee set-up for use by the Annenberg community. Coffee and tea are provided free of charge, and filtered water is available via a dispenser located next to the refrigerator. A full-size refrigerator and microwave are also provided. It is expected that all employees will be respectful of the kitchen area by cleaning up spills, disposing of trash properly, and not allowing old or expired items to linger in the refrigerator.
Email
If not already provided, new staff members will be given their ASC email address and instructions for accessing ASC's email service. New staff should take time to become familiar with the email system, set preferences, signatures, etc. The supervisor or the ASC IT Help Desk can answer questions or provide help with the functionality of the email system.
Desktop
Most staff have their own computer with a suite of software applications to facilitate productivity: a school email account, network drive space, network printing, and other facilities. Some new staff will require access to particular Penn computing systems in order to perform certain functions of their position. Staff should work with their supervisor and the IT Help Desk staff in order to complete the appropriate University access forms and have the systems installed on their desktop.
ASC IT oversees all of the technology related tasks at the school. To submit an IT support ticket, please visit ithelpdesk.asc.upenn.edu or email ithelpdesk@asc.upenn.edu to submit a ticket automatically. You can also call the help desk at (215) 573-8361.
Offices, personal work spaces, and school provided furniture and equipment should be treated with care and respect. Public areas should be kept neat and free of clutter. Each individual is responsible for ensuring the security of their office or work space, and everyone is strongly encouraged to keep office doors closed and locked when not occupied, with personal items locked safely in drawers at all times.
A photocopier that includes print, scan, and fax capabilities is located in the Main Office and is available for use by ASC staff for business purposes. A large capacity shredder is also located in the Main Office. The supervisor or the receptionist will orient new staff to the location and proper use of equipment.
Upon arrival, new staff should find their office or work area outfitted with the office supplies & stationery they will need to get started. If there are additional items required, staff should consult with the Receptionist about what's available in the supply closets in the Main Office. If something that is not routinely stocked by the School is requested, the receptionist will order the item(s) from Office Depot, the University preferred provider for office supplies, provided that the request is approved by the staff member's supervisor.
Getting Around
Penn encourages the use of public transportation and assists public transit commuters by offering discounted options and/or pre-tax benefits through programs such as the Commuter Pass Program (COMPASS), TransitChek®, and PATCO Freedom Pass. Penn also provides a variety of campus transit services, such as the Penn Bus, Walking Escort, Van Pool, and others. Parking Services operates a number of parking facilities on Penn's campus. For more information about transportation and parking, please visit the Penn Transit website.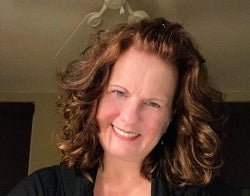 Questions? Contact Donna.
Donna Burdumy
Director of Human Resources
Annenberg School for Communication
3620 Walnut St., Philadelphia PA 19104
donna.burdumy@asc.upenn.edu
(215) 898-7053