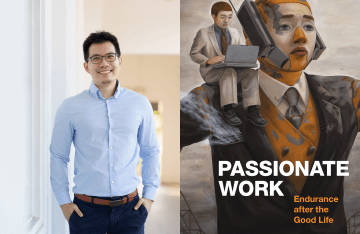 Annenberg C3 First Books Series: Dr. Renyi Hong, National University of Singapore
October 27, 2022
11:00am-12:00pm
Annenberg School, Room 300 and online
Annenberg C3 First Books Series - Passionate Work: Endurance After the Good Life
The first Annenberg Center for Collaborative Communication (Annenberg C3) First Books event for Fall 2022 will be a discussion with Dr. Renyi Hong about his new book, Passionate Work: Endurance After the Good Life (Duke University Press, 2022). This First Books discussion will be moderated by Annenberg doctoral student Jenny Lee. It will be a hybrid event; lunch will be served for all in-person attendees. All are welcome!
About the Book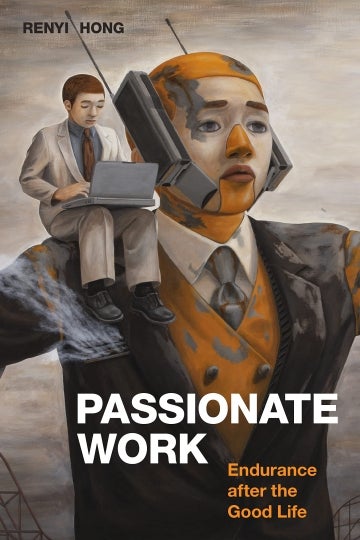 In Passionate Work, Hong theorizes the notion of being "passionate about your work" as an affective project that encourages people to endure economically trying situations like unemployment, job change, repetitive and menial labor, and freelancing. Not simply a subject of aspiration, passion has been deployed as means to build resilience and mend disappointments with our experiences of work. Tracing the rise of passion in nineteenth-century management, to contemporary trends like gamification, coworking, and unemployment insurance, Hong demonstrates how passion can emerge in instances that wouldn't typically be understood as passionate. In gamification, workers are able to avoid crippling boredom by being kept in an unthinking, suspensive state, pursuing even the most banal tasks in the hope of advancing careers. Coworking spaces marketed toward freelancers promise to combat precariousness and loneliness at the precise moment when middle-classed sureties are threatened. Ultimately, Hong argues, the ideal of passionate work sustains a condition of cruel optimism, where passion is offered as the solution for the injustices of contemporary capitalism.
About the Speaker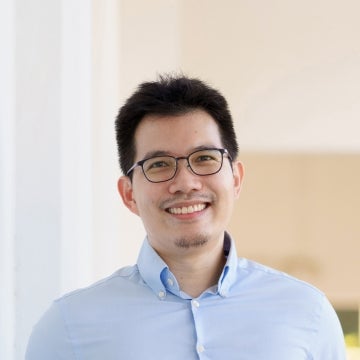 Dr. Renyi Hong is Assistant Professor in the Department of Communications and New Media at the National University of Singapore. He is interested in labor and its relationships with affect, technology and capitalism. His first monograph, Passionate Work explores the uses of passion as a means of generating a milieu of endurance for those left out of the good life. His monograph in development, Bearable Media, examines the biopolitical relationship between human adaptation and computational media. His works can be found in Social Text, New Media & Society and the European Journal of Cultural Studies, among others.
About the Moderator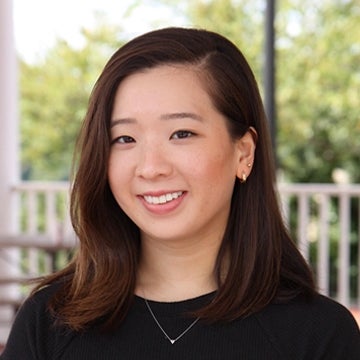 Jenny Lee is a PhD student at the Annenberg School for Communication at the University of Pennsylvania. She is broadly interested in the sociocultural aspects and implications of surveillance and labor. Currently, her research focuses on the surveillance of smart home technologies like doorbell cameras and digital neighborhood platforms, analyzing the sociality and subjectivation of networked monitoring through the lens of labor and social reproduction.
About the Series
First Books is an initiative of the Annenberg Center for Collaborative Communication (Annenberg C3) directed by Professor Sarah Banet-Weiser and co-hosted by the University of Pennsylvania and University of Southern California's Annenberg Schools for Communication. The series invites some of the most exciting new scholars from across the field of media and communication to share their work with the Annenberg community while also offering insights about the challenges and rewards that come with first-time book authorship. First Books has three aims: to celebrate and champion first-time book authors; to introduce members of the Annenberg community to path-breaking new texts in the field; and to help demystify the craft of book-writing by creating a space for dialogue and exchange between new authors, early career scholars and graduate students. Equal parts seminar, book talk and launch party, First Books talks are open to all members of the Annenberg community: established authors, new authors and our many authors-to-be.
Disclaimer: This event may be photographed and/or video recorded for archival, educational, and related promotional purposes. We also may share these video recordings through Annenberg's website or related platforms. Certain events may also be livestreamed. By attending or participating in this event, you are giving your consent to be photographed and/or video recorded and you are waiving any and all claims regarding the use of your image by the Annenberg School for Communication. The Annenberg School for Communication, at its discretion, may provide a copy of the photos/footage upon written request.