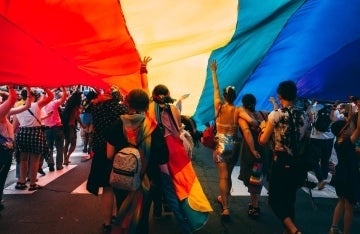 CARGC-CDCS Colloquium: Woori Han, Annenberg School
March 17, 2022
1:00pm-2:00pm
Audience
Open to the Public
"Affective Attachment and Detachment: Queer Cultural Production That Reconfigures 'Good Life' and Citizenship in Korea"
Click here to register for the zoom webinar  
Photo Credit: Mercedes Mehling / Unsplash
About the Talk
The Korea Queer Culture Festival, the largest queer cultural event in Korea, has recently become a contested site. It has served as a frontline movement against the queer-phobic Korean government whereas providing a place where Western countries intervene in Korean LGBTQ movements. Drawing on online and offline participant observation, interviews, and archival analysis, Woori Han will examine how LGBTQ Koreans, navigating national and transnational contexts, construct cultural production as a site for reconfiguring "good life" and citizenship in Korea. Producing cultural forms, such as the Pride parade and a queer film festival, for self-affirmation and public recognition, LGBTQ Koreans negotiate with "desirable" global liberal politics, shameful heteronormative nationalism, and everyday precarity experienced as young queer people. In this process, they cultivate affective attachment to and detachment from social norms and local, national, and global communities. Han argues that these affective and cultural practices can make a queer world where LGBTQ Koreans can enact queer intimacy and creativity that are impossible to enact in the everyday heteronormative world and can further reconfigure Koreanness in a way that challenges hegemonic ideas of national development. She also points out that queer subjectivity that has been shaped by the oscillation between attachment and detachment cannot be identified either as always progressive or depoliticized but can still embody possibilities for social change.
About the Speaker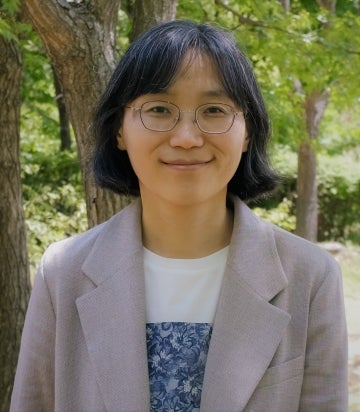 Woori Han is a postdoctoral fellow at the Center for Advanced Research in Global Communication and the Center on Digital Culture and Society at University of Pennsylvania. She holds a Ph.D. from the Department of Communication at the University of Massachusetts Amherst. Her research centers on media and cultural activism in the late capitalist, patriarchal, heteronormative, and transnational Korean contexts. In particular, she examines how digital media and cultural production has become a critical site where contested global and local sexual politics and networked affect can construct social movement, backlash, and new subjectivities. She is currently working on a book manuscript on how LGBTQ Koreans organize activism and claim citizenship in a process of media and cultural production that engenders tension with right-wing anti-LGBTQ movements, Korean developmental nationalism, and global liberal identity politics. She is also looking at the tension between queer politics and feminist politics in Korea, which are being reconstructed by digital media practices and geopolitical contexts. Han's research on cultural translation of transnational feminist movements, feminist media critiques, and queer cultural activism has been published in Communication, Culture & Critique, Media, Culture & Society, and Korea Journal.
This event is co-sponsored by the Center on Digital Culture and Society at the University of Pennsylvania's Annenberg School for Communication.

Disclaimer: This event may be photographed and/or video recorded for archival, educational, and related promotional purposes. We also may share these video recordings through Annenberg's website or related platforms. Certain events may also be livestreamed. By attending or participating in this event, you are giving your consent to be photographed and/or video recorded and you are waiving any and all claims regarding the use of your image by the Annenberg School for Communication. The Annenberg School for Communication, at its discretion, may provide a copy of the photos/footage upon written request.