Annenberg Faculty and Alumni Lead Efforts To Understand How Facebook and Instagram Impact Democratic Processes
With unprecedented data access from Meta, five Annenberg faculty and alumni are on a years-long quest to understand how Facebook and Instagram impact voters.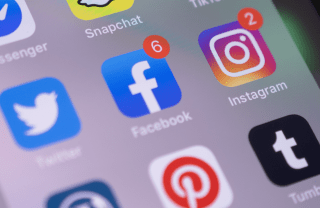 After the surprising and turbulent 2016 United States presidential election, many observers accused Facebook of undermining the democratic process by serving up misinformation to its users. There wasn't necessarily solid evidence that misinformation changed voting behavior, but many stood convinced that their intuition was correct. 
That's when Meta turned to social scientists.
A group of researchers at Facebook's parent company, Meta, joined forces with 17 academic researchers from across the country to study the impact of social media on the 2020 election. Notably, Meta empowered this group with no-strings-attached access to a wealth of data never before seen by researchers outside the company. The researchers set the terms up front: whatever they found in the data, they would publish it without any interference from Meta.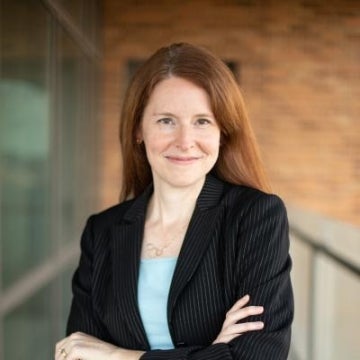 Forming the academic team was the job of Natalie Jomini Stroud (Ph.D. '06), professor of communication at the University of Texas at Austin and Joshua Tucker, professor of politics at New York University. Stroud and Tucker came recommended to Meta by Gary King and Nate Persily, founders of Social Science One, an initiative dedicated to building industry-academic partnerships.
Stroud and Tucker reached out to fellow members of Social Science One to ask if they'd like to take on this massive research project. Nearly everyone said yes.
The collaboration, the U.S. 2020 Facebook & Instagram Research Election Study recently published their first round of findings — four papers in the prestigious journals Nature and Science examining how Facebook and Instagram content and algorithms affected American voters in the 2020 election
The research was profiled by The New York Times, the Washington Post, the Guardian, NPR, the Associated Press, among many other news outlets, all highlighting the scope and scale of the project, which required cooperation from an industry that rarely releases proprietary data.
What went unnoticed by many, though, is what an outsized presence the Annenberg School for Communication had on the landmark study, and will continue to have as an additional dozen or so papers reach publication — and no doubt make headlines — in the coming years.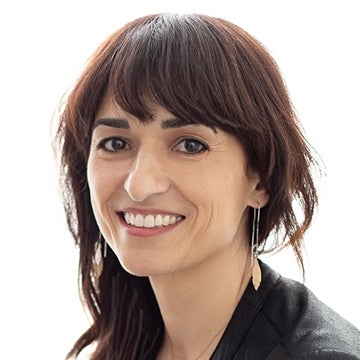 Of the 17 independent academics studying Meta's data, five are Annenberg School faculty or alumni: Stroud (Ph.D. '06), Professor Sandra González-Bailón, Professor Deen Freelon, Emily Thorson (Ph.D. '13), and Magdalena Wojcieszak (Ph.D. '09).
González-Bailón says that the fact that many of her collaborators have connections to Annenberg is no surprise. 
"Annenberg has been a hub in political communication research for decades now," she says, "so it naturally served as an incubator for many of the collaborative ties that are activated for projects like this." 
Emily Thorson, the first Annenberg student to earn a joint doctoral degree in Communication and Political Science, and now an assistant professor of Political Science at Syracuse University, agrees. 
"Annenberg is truly committed to interdisciplinary work," she says. "The ability to translate between political science, communications, and policy, for example, is really helpful for a large-scale project like Election 2020."
Building a Team
Following the 2016 election, it became clear that determining social media's impact was an urgent problem — one that potentially posed a threat to democracy worldwide. 
"We had so many questions about what had happened and we didn't really have answers," says Stroud, noting that not only were public datasets unavailable, but the platforms themselves hadn't put all the pieces together. "The idea was that a group of social scientists could work with Meta staff, many of whom have doctoral training and academic backgrounds themselves, to plan a rigorous, scientific study of social media's impact on elections before the 2020 election."
Stroud believes that many of these scholars on the team have ties to Annenberg because the School attracts people who are deeply interested in how online communication intersects with attitudes and behavior, especially when it comes to politics.
"When I was at Annenberg, the faculty was working on research that was absolutely vital to what we are doing now," she says. "Joe Cappella was looking at message effects and social psychology. Kathleen Hall Jamieson was studying election dynamics. Vincent Price's Electronic Dialogue Project looked at how people have discussions online in an era before that was a big thing to study. I think that the curriculum and the faculty at Annenberg prepare scholars for research that delves into complicated, difficult questions."
Stroud herself wrote her dissertation on partisan media use and has spent her career investigating how people choose and consume political news and how these choices affect democracy.
Collaborating with Meta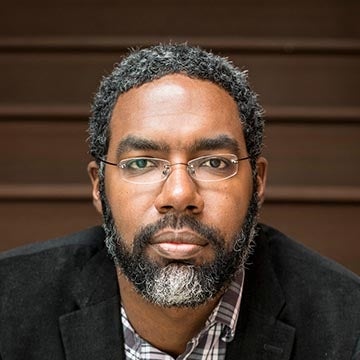 After initial meetings with Meta, the Election 2020 team determined that there were four topic areas on which they would focus the research: political polarization, political participation, knowledge and misperceptions, and trust in U.S. democratic institutions and democratic norms.
Taking advantage of the group's diverse areas of expertise, the Election 2020 team pre-registered over a dozen studies.
"Each paper has a core team that worked on it, but all authors who worked on any paper are represented on all papers," says Freelon, the Allan Randall Freelon Sr. Professor of Communication at Annenberg who is the lead author of an upcoming paper on hateful content on the platforms. "We all collectively created the general blueprint that all papers have and will follow."
In July 2023, the team published its first set of papers, each exploring different aspects of sharing political content on the platforms.
Wojcieszak, professor of Communication at University of California, Davis and Thorson are lead authors of "Like-minded Sources on Facebook Are Prevalent but Not Polarizing" published in Nature, and González-Bailón is the lead author of "Asymmetric Ideological Segregation in Exposure to Political News on Facebook" published in Science.
Next Steps
The project is far from over.
"We have the first four papers out, but there'll be at least a dozen in total once the project is done," Stroud says. "We're studying what happens when people deactivate Facebook accounts; we're looking at untrustworthy information on the platforms; we're studying coordinated influence operations and deceptive online networks."
Stroud hopes this collaborative research will persuade more tech companies to share data with academics. "Industry data is usually locked up," she says. "We hope that the dataset that is emerging will be used by many, many others. We've only scratched the surface of what's possible from this data."
González-Bailón agrees. "This work is proof that we can gain useful insights on the influence that social media and algorithmic curation can have on the electoral process," she says. "One of the things we want to do with this research is to encourage social media platforms to share data with researchers. Social media platforms are evolving very fast and we need to understand how they affect democracy as time goes on."
She acknowledges that conducting over a dozen studies is incredibly complex, but she's glad to have scrupulous and creative colleagues by her side — on campus and across the country. 
"The fact that so many of us have previous or current affiliations to the School is a testament to the impact the School has had in creating the sort of invisible college that materializes in high-impact projects like this," she says.