The Center for Advanced Research in Global Communication Launches Summer Residency Program for Early Career Scholars
A new writing and research residency at CARGC brought global media scholars from around the East Coast to West Philadelphia.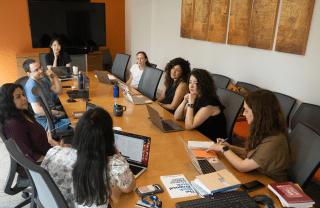 This summer, six scholars of global media camped out in the Center for Advanced Research in Global Communication (CARGC) office for a week of research, writing, editing, and brainstorming.
The residency is a part of CARGC's greater mission to make the center an open and welcoming space to early career and precariously-employed scholars who might not have the resources or time to focus on research and writing, says the center's director Aswin Punathambekar.
This first cohort of scholars explored the role of media and communication in political, societal, and cultural changes across the world, from the impact of independent media in Morocco in the aftermath of the Arab Spring to representations of the second generation South Asian American experience in American television.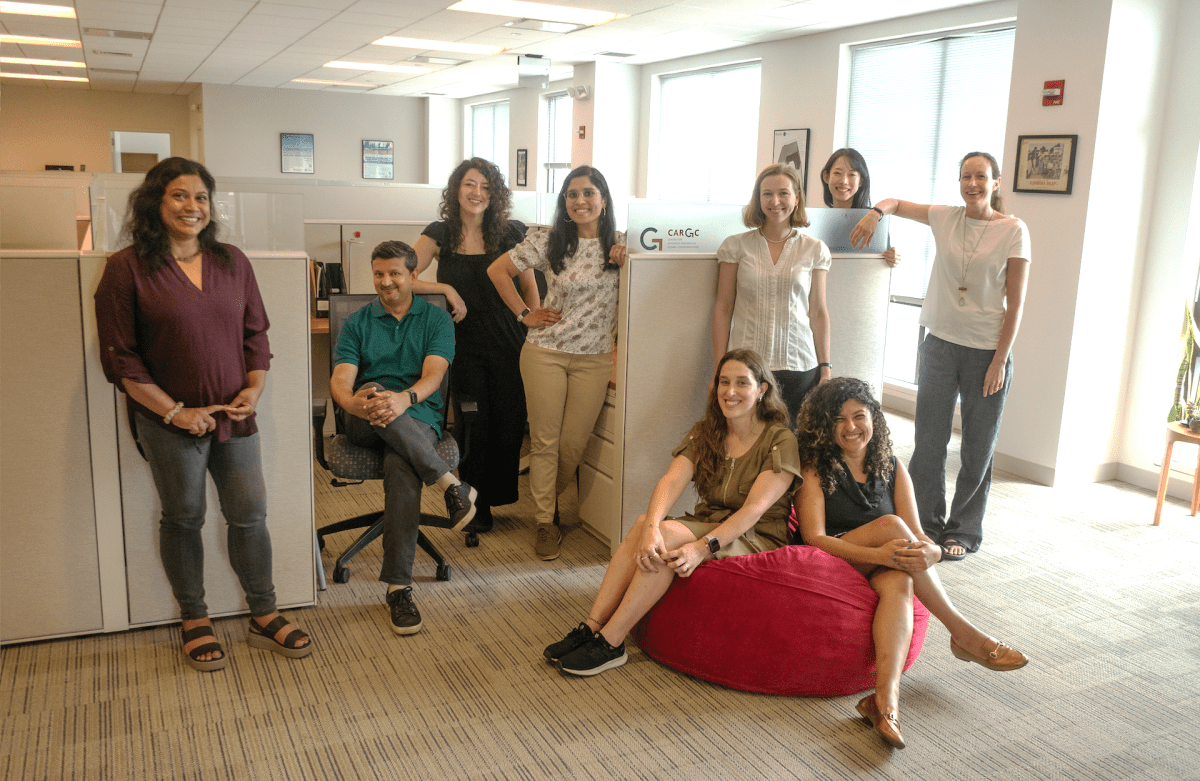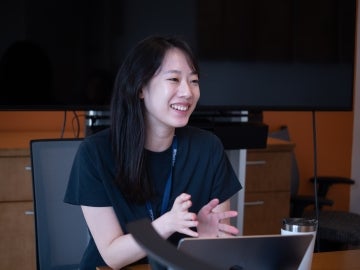 "West Philly is, and always has been, a location shaped by global flows and forces," says Punathambekar. "We have incredibly vibrant migrant communities, multiple universities that attract thousands of international students, a wide range of cultural and religious institutions, food cultures that span the world, and more. The CARGC summer residency will bring together media scholars — and down the road, artists and activists as well — whose work explores how global dynamics shape communities in this region and, by the same token, how people who live and work here re-imagine their social, cultural, and political horizons."
The scholars — Tilottama Karlekar of Temple University, Youngrim Kim of Rutgers University, Annemarie Iddins of Fairfield University, Madhavi Reddi of York College of Pennsylvania, Fernanda Rosa of Virginia Tech, and Celeste Wagner of the University of Florida — made up the inaugural cohort of the CARGC Summer Residency, a program that brings together early career scholars to research and write in community with one another.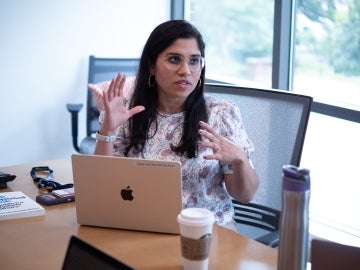 During the week, these scholars had the leeway to decide how and when they wanted to use CARGC's office space — apart from a daily group lunch with Punathambekar, CARGC Program Coordinator Anastasiya Miazhevich and Senior Research Manager Eszter Zimanyi.
Residents planned their own co-writing and feedback sessions and even threw a surprise birthday party for a member of their cohort, Annenberg alum Celeste Wagner (Ph.D. '22).
Punathambekar believes that by opening CARGC's doors to emerging scholars who are in dialogue with communities across the world, this residency can help cement West Philadelphia as a hub for global media and communication studies.