Do Eon Lee Awarded GAPSA-Provost Fellowship for Interdisciplinary Innovation
Lee will use the fellowship funding to enhance her dissertation project.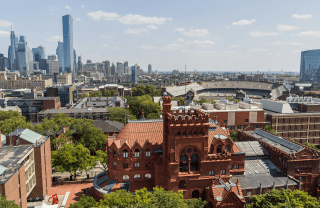 The Graduate and Professional Student Assembly (GAPSA) and the Office of the Provost have announced that doctoral candidate Do Eon (Donna) Lee has received a GAPSA-Provost Fellowship for Interdisciplinary Innovation, which includes a $6,000 research grant.
The highly competitive fellowship is designed to foster an interdisciplinary graduate and professional environment at the University of Pennsylvania and strives to promote original, student-derived initiatives that integrate knowledge across diverse academic disciplines. The fellowship is also meant to help the project-leader(s) develop, pursue, and complete their proposed interdisciplinary initiatives.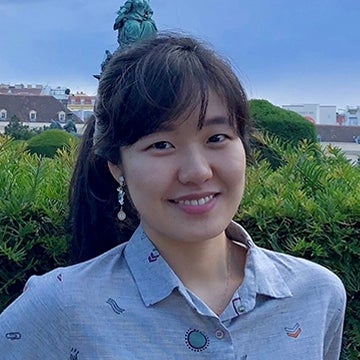 Lee will use the fellowship funding to enhance her dissertation project, which investigates the role of news shared through online social networks on the formation of political trust — or trust in the institutions and processes of government — and how it may be moderated by people's trust in fellow members of their community. Given the importance of political trust in functioning political systems, she aims to understand how social media influences the ways in which people receive news: where and from whom to get news, how much of the news should be trusted, and ultimately what is its relationship to political trust.
"I'm thrilled to receive this fellowship," says Lee. "My dissertation is composed of a series of experiments, and since the setups and conditions of the experiments are somewhat complicated, it requires a number of people to ensure statistical power. The GAPSA-Provost Fellowship will provide additional funding that will allow me to conduct my dissertation as I ideally planned for."
Lee has conducted a variety of studies examining the impact of news on citizens' political intentions, trust, and understanding. She employs interdisciplinary approaches to her research, drawing on methods from a variety of disciplines including Computational Social Science, Economics, Organizational Studies, and Psychology.
In 2019, Lee received a Russell Ackoff Doctoral Student Fellowship Award from the Wharton Risk Management and Decision Processes Center. Before beginning her doctoral work, she earned her B.A. in Communication from the undergraduate program at the Annenberg School.