Three New Postdoctoral Fellows to Join CDCS
Chelsea Butkowski, Frances Corry, and Yuval Katz will form the fourth cohort of postdocs this fall at the Center on Digital Culture and Society.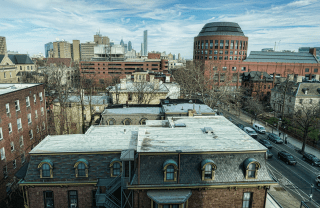 The Center on Digital Culture and Society (CDCS) announced today that it will be hosting three new postdoctoral fellows this fall. This is CDCS's fourth cohort of fellows, drawn from a large pool of applicants from around the world.  
"I am thrilled that Chelsea Butkowski and Frances Corry will join CDCS as our incoming postdoctoral fellows," says CDCS Director Guobin Yang, the Grace Lee Boggs Professor of Communication and Sociology. "They will take a leading role in the center's research on digital narratives of the COVID-19 pandemic."
CDCS will also continue its close collaboration with the Center for Advanced Research in Global Communication (CARGC) through the appointment of a second-ever joint postdoctoral fellow, Yuval Katz.
Chelsea Butkowski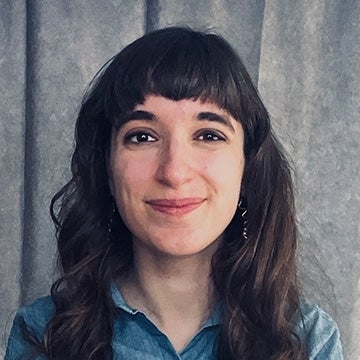 Chelsea Butkowski studies the personal politics of media representation amid everyday and extraordinary life events. Her research is particularly focused on mediated self-making, examining how "ordinary" people, and especially women, use media technologies relationally to construct their own identities. Her dissertation project is entitled "From Everyday Politics to the Political Everyday: Representing and Contesting the Political Self on Social Media."
Taking a feminist approach, Butkowski attends to the mutually constitutive role of technical infrastructures and societal power dynamics in shaping self-making processes. She draws from a background in art history, material culture, and museum studies to situate contemporary digital and visual media within wider historical contexts of communication practice. 
Her work to date examines gender performance in Instagram selfies alongside Election Day memory-making practices and shifting presentational norms during the COVID-19 pandemic. The questions that drive this research call for multiple methods, including content analysis and in-depth interviews as well as "small data" approaches such as diary studies and elicitation techniques that involve participants in the analysis of their own digital media ecologies. At CDCS, Chelsea will extend her dissertation project to examine "Pandemic Self-Presentation: Social Media Profiles and Stories of the Self Amid COVID-19."
Butkowski is currently a Ph.D. candidate in Communication at Cornell University where she is a member of the New Media & Society Working Group. She received her Master's degree in Communication from the University of Illinois at Urbana-Champaign.
Frances Corry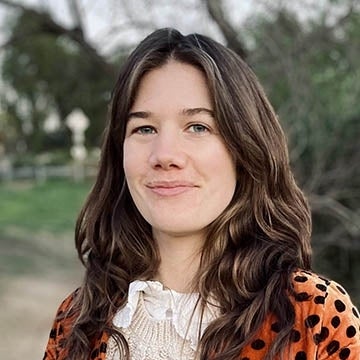 Frances Corry is a doctoral candidate (ABD) and Annenberg Fellow in communication at the University of Southern California's Annenberg School for Communication & Journalism, where her work focuses on critical-historical approaches to information, with a focus on the prehistories and afterlives of data-intensive systems. Her dissertation project — "'Sunsetting: Platform afterlives and the making of digital memory infrastructure" — examines the process of social media closure and content deletion in order to ask about the future of cultural memory. At a CDCS postdoctoral fellow, Frances will also work on a new project entitled "When does a pandemic end?: Digital collection practices about COVID-19 and the bounding of a historical event."
Corry's research has been published or is forthcoming in Feminist Media Studies, First Monday, FAccT, the International Journal of Communication, the Computer Communication Review, and other journals. She has collaborated with institutions on research projects and research-based creative work, including fellowships from Harvard University's Library Innovation Lab, the ACM History Committee, and the USC Center for Science, Technology, and Public Life. She has also worked with computing institutions on their oral history collections (including the Computer History Museum and the A.M. Turing Awards), acted as an assistant editor at the International Journal of Communication, and collaborated with the Los Angeles Public Libraries on the Autograph Book of Los Angeles.
Yuval Katz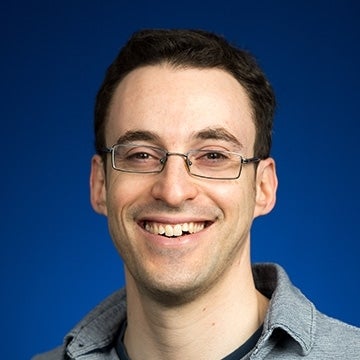 Yuval Katz will be a joint CARGC-CDCS postdoctoral fellow. Originally from Israel/Palestine, his research focuses on everyday peace and its manifestation in and through media. 
Instead of thinking about peace strictly as a top-down process resulting from diplomatic negotiations conducted by politicians, Katz's work looks at peace happening among ordinary people in their everyday interactions. He studies Israel/Palestine, where the theoretical and practical interventions offered by everyday peace are crucial because diplomatic negotiations between Israeli and Palestinian leaderships have reached a complete impasse over the last two decades. Instead, popular television shows capture the tensions between Jews and Palestinians in their mundane interactions while demonstrating a deep yearning for connection. 
Innovative digital initiatives based on cross-cultural storytelling become a fertile ground for building solidarity between Jews and Palestinians, often described as impossible in mainstream political discourse. Katz's work looks at media texts, alongside collaborations between Jews and Palestinians in media productions, which he argues are also a form of peacemaking.
He completed his B.A. and M.A. at the Hebrew University of Jerusalem and his Ph.D. at the University of Michigan. His work has been published in Social Media and Society, Critical Studies in Media Communication, Information, Communication and Society, and Journalism Studies.