Three New Postdoctoral Fellows to Join CDCS
Jingyi Gu, Sandeep Mertia, and Mohammed Rashid will form the fifth cohort of postdocs this fall at the Center on Digital Culture and Society.
The Center on Digital Culture and Society (CDCS) announced today that it will be hosting three new postdoctoral fellows this fall. This is CDCS's fifth cohort of fellows, drawn from a large pool of applicants from around the world.  
"In 2023-2024, while continuing our exciting work on "Digital Pandemic," we'll expand our research agenda to intersecting questions of gender, sexuality, race, labor, and activism in contemporary digital society. I'm thrilled to welcome three new fellows who will bring extraordinary expertise and energy to our community," says CDCS Director Guobin Yang, the Grace Lee Boggs Professor of Communication and Sociology.
CDCS will also continue its close collaboration with the Center for Advanced Research in Global Communication (CARGC) through the appointment of joint postdoctoral fellow, Sandeep Mertia.
Jingyi Gu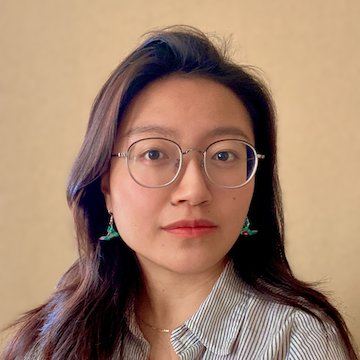 Jingyi Gu studies issues of identity, relationship, governance, and resistance within digital cultures and platform economies in Chinese and global contexts. With feminist and transnational lenses, her current research centers on the (re)configuration of affect, labor, and subjectivities in platform-mediated cultural production. 
As a CDCS postdoctoral fellow, she will be working on her book manuscript titled "Scalable Intimacy: Gender, Sexuality, and Labor in Chinese Live Streaming" that examines how live streaming mediates narratives and experiences of gender, sexuality, intimacy, class, and migration at scale in contemporary China. 
This project looks at the affective-material practices of commercialized intimacy and feminized work across Chinese live streaming's multi-genre ecosystem. She will also work on two articles that attend to media and cultural practices afforded by the global expansion of Chinese digital media, focusing on identities within transnational cultural politics and the discourse on China's role in South-South relations.
Gu is currently a Ph.D. candidate and graduate fellow at the University of Illinois Urbana-Champaign's Institute of Communications Research. Her research has been published in Asiascape: Digital Asia and presented at the annual conferences of the International Communication Association, Association of Internet Researchers, and Society for Social Studies of Science, among others.
Sandeep Mertia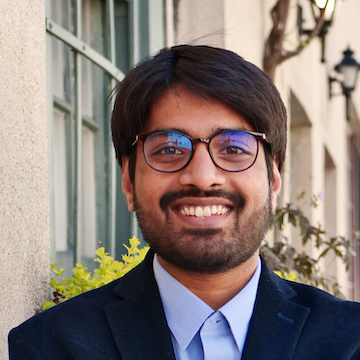 Sandeep Mertia will be a joint CARGC-CDCS postdoctoral fellow. His research focuses on the socio-technical constitution and mediation of global and planetary digital futures, particularly in postcolonial and global South contexts. 
At CDCS and CARGC, he will work on his current book project, "Starting-up with the State: Computing, Entrepreneurship, and the Governance of Aspiration in India," which examines the imaginaries, infrastructures, and everyday practices of digital future-making at the intersections of the state and technology start-ups in India. 
Mertia is an Information and Communication Technology engineer by training and is broadly interested in historical and anthropological research on media technologies, computing, urbanism, and futures.  
He is a former Research Associate at The Sarai Programme, Centre for the Study of Developing Societies (Sarai-CSDS), New Delhi. He is the editor of Lives of Data: Essays on Computational Cultures from India (Amsterdam: Institute of Network Cultures, 2020). 
He has served as the Assistant Editor of the journal Public Culture. His work has been published in Economic & Political Weekly, The Fibreculture Journal, Computational Culture, Sarai, LSE Impact, Konrad Adenauer-Stiftung, and DataKind.
He will complete his Ph.D. in Media, Culture, and Communication at New York University in August 2023. He earned his B.Tech at the Dhirubhai Ambani Institute of Information and Communication Technology in Gujarat.
Mohammed Rashid 
Mohammed Rashid's research lies at the intersection of global digital media, South Asian queer media cultures, and enclave media activism.
He draws from his academic training in cultural studies, media studies, and queer theory to explore how Bangladeshi LGBTQ+ counter-publics use various digital media to negotiate visibility in extremely queerphobic sociopolitical contexts.
He takes a public-humanities approach to make politically charged participatory and interactive digital media projects. His background in socially engaged art and critical making allow for creative renditions of his scholarship.
In his dissertation project, "Mediated Sexualities," Rashid investigates the invisible, restricted, and secret media cultures of Bangladeshi queer communities to imagine a decolonial framework for South-Asian queer futures.
His research has appeared in the Media Fields Journal and Flow: A Critical Forum on Media and Culture, and is forthcoming in QED: A Journal in GLBTQ Worldmaking. He has presented his research and creative projects in SCMS, HASTAC, PAMLA, and WSCA. He is also the recipient of the HASTAC Scholar's Award 2019.
He is completing his Ph.D. in Arts, Technology, and Emerging Communication at the University of Texas at Dallas. He holds an M.A. in Cultural Studies and a B.A. in English Literature from Jahangirnagar University, Bangladesh.