Dwayne Booth writes and speaks on the importance of preserving political cartooning as a uniquely universal language that often has a greater ability to spark debate and probe deeper conversations than lingual commentary alone.
Dwayne Booth (a.k.a. Mr. Fish) is a cartoonist and freelance writer whose work can most regularly be seen on ScheerPost.com.
He has been a cartoonist and freelance writer for 20 years, publishing under both his own name and the penname of Mr. Fish with many of the nation's most reputable and prestigious magazines, journals, and newspapers. In addition to Harper's Magazine and Truthdig.com, his work has appeared in the Los Angeles Times, the Village Voice, Vanity Fair, Mother Jones, The Advocate, Z Magazine, the Utne Reader, Slate, and MSNBC.
He was an animated character designer for Bento Box Entertainment and is the subject of a 2017 award-winning documentary by Pablo Bryant called Mr. Fish: Cartooning from the Deep End. His most recent books are Go Fish: How to Win Contempt and Influence People (Akashic Books, 2011), WARNING! Graphic Content (Annenberg Press, 2014), And Then the World Blew Up (Fantagraphics Books, 2017), Long Story Short: Turning Famous Books into Cartoons (Akashic Books, 2020), and Nobody Left (Fantagraphics Books, 2020).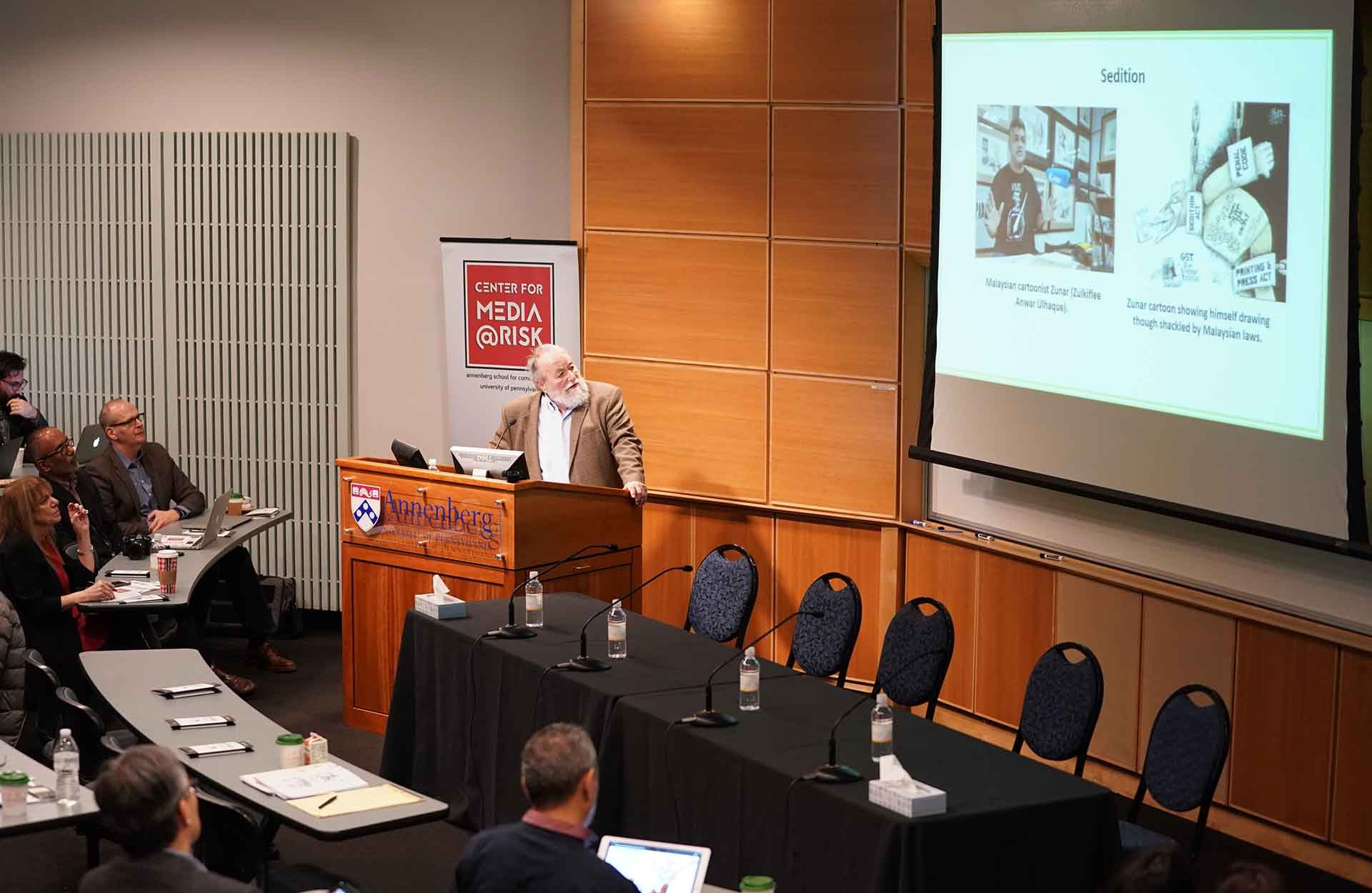 News
Eight cartooning experts discussed the importance of cartooning and the fight to keep the medium alive.