Addiction, Health, and Adolescence (AHA!) Lab
Research Staff
Research Staff
Meet the Addiction, Health, and Adolescence Lab's research staff.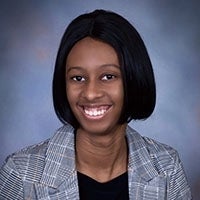 Asia Vincent is a research coordinator for AHA! Asia graduated from Temple University with a Bachelor's degree in Psychology. During her undergraduate studies, she interned as a research assistant in various labs. After her undergraduate degree, Asia worked as a Clinical Research Coordinator and has been interested in research ever since. Asia is coordinating the day-to-day research for a study on tobacco withdrawal in daily life funded by the National Institute on Drug Abuse.
Student Researchers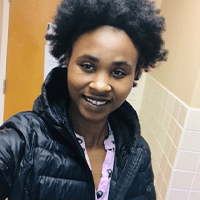 Liliane Azabe is undertaking a Bachelor's of Science Degree in Nursing at Berea College. In summer 2022, she is working with the AHA! Lab on a research project examining experiences of withdrawal in the daily lives of people who smoke cigarettes.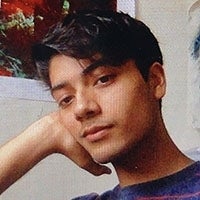 Sudeep Bhargava is an undergraduate student researcher with AHA! Lab. As of Summer 2021, Sudeep has completed his junior year, majoring in Communication and minoring in Fine Arts and Economic Policy. With his studies, he is interested in the experiences of queer folks and immigrants and the impacts of increased connectivity. Sudeep is also involved with campus organizations such as the Asian Pacific Student Coalition, for which he serves as Vice Chair, and the Excelano Project, Penn's premier spoken-word poetry group.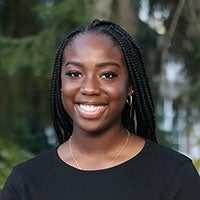 Madison Burnard is a rising senior double majoring in Biobehavioral Health and General Science (Biological Sciences and Health Professions Option) and double minoring in Human Development & Family Studies and Diversity & Inclusion in Health and Human Development on a pre-med track at the Pennsylvania State University. Madison currently works as an undergraduate researcher at Penn State in a lab called Project SIESTA which studies child and parent contributions to sleep patterns, and is currently in the process of writing her Honors Thesis under this lab. In summer 2021, Madison is working with the AHA! Lab on a research project examining caregiver influence on children's self-regulation in everyday life.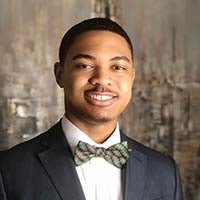 As of spring 2021, Jaydin Clark is a sophomore majoring in Cognitive Science. With the AHA! lab, he hopes to better understand the long-term effects addiction has on the memory and mental development of adolescents. Jaydin is also an active member of Black Wharton Consulting, a non-profit, student-led, consulting group that helps minority-owned businesses in the Philadelphia area. In the future, he hopes to pursue a career in management consulting.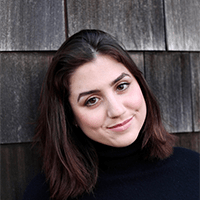 Shea Fergus is a senior majoring in Communications and minoring in Italian Literature. Shea is interested in health communication, with a specific focus on the interconnections between media and health behaviours, as she hopes to pursue a career in medicine after graduation. Currently, Shea is pursuing a thesis that analyses the way that college students use the internet to grow their sexual health education.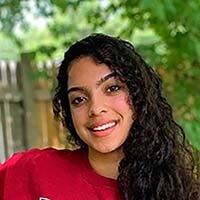 As of Spring 2021, Anooshey Ikhlas is a first year student majoring in either neuroscience or psychology on the pre-med track. She has previous experience working in addiction prevention, with a focus on adolescents, at the local and statewide levels. She also currently serves as a Youth Group Developer for the Brockton Area Prevention Center. With the AHA! lab, Anooshey hopes to witness the future of addiction recovery as current treatment methods are improved and new ones developed with the expansion of knowledge happening through this research.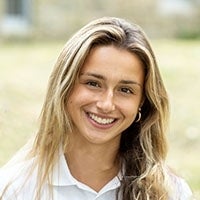 Zoe Lebowitz is a rising high school senior at The Baldwin School in Bryn Mawr, Pennsylvania. In summer 2021, she is working with the AHA! Lab summer to learn about the intersection of neuroscience, health behaviors, and mental and cognitive health, especially among children and adolescents. Zoe has experience working with children. For the last two years, she has volunteered as a math and science tutor for disadvantaged children in Philadelphia. She also designed and ran a web-based, non-profit summer camp during the COVID-19 pandemic when children were stuck at home and looking for connection and activity. Zoe hopes to gain experience studying both the positive and negative health effects of media consumption and connecting virtually.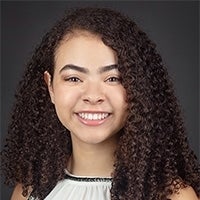 Kayla McLymont is a rising senior concentrating in Public Health on a pre-med track at Brown University. Kayla has previous experience working with adolescent behavioral health and health care disparities within marginalized communities. In summer 2021, she is working with the AHA! Lab on a research project examining the influence of biopsychosocial factors and caregiver relationships on children's self-regulation in daily life.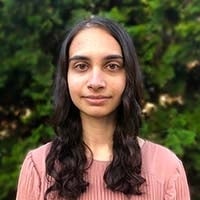 As of fall 2020, Farah Sayed is a sophomore majoring in psychology and minoring in chemistry and creative writing. She has previous research experience in the Department of Physics at Case Western Reserve University. With the AHA! lab, she hopes to investigate the day-to-day factors that influence health behaviors. Farah also runs a literary magazine on campus and volunteers with Penn Undergraduates for Refugee Empowerment. In the future, she hopes to pursue a career in medicine.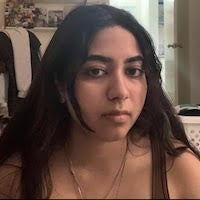 Anika Prakash is a junior in the College double majoring in Political Science and Communication with minors in Survey Research and Data Analytics and Creative Writing. She is interested in political and health communication and the intersection between the two. In her free time, she enjoys cooking, baking, hiking, and drawing. With the AHA! Lab, she is examining gendered citation practices in the field of communication.