Projects
Learn more about our projects below.
Photo Credit (top image): Michael Förtsch / Unsplash
Ongoing Work
Penn Medicine Listening Lab – Urban Injury
SAFELab's collaboration with Slought & Penn Injury Science Center is published online as part of Penn Medicine's Listening Lab series. 
This collaboration came out of discussions of how to bridge dialogue surrounding urban injury, gun violence, and Black grief. We hope that caregivers, victims of gun violence, and community members can listen to these stories to hear about recovering from violence, doing prevention work with empathy, and the healing power of storytelling.
When gun violence occurs in our communities, it wounds both victim and perpetrator. It wounds the caregivers trying to save a life.  It wounds family, friends, and bystanders and isolates them in anger and fear. "Hurt people can heal," says Khalif Mujahid Ali. "And healed people heal people." But the healing is never simple, and the work is never done.  It is built of hope, trust, and the deep commitment of those who reach out with their own stories. Working from their own grief, these storytellers create a dialogue with those caught up in anger, fear, and isolation. "You gotta build love and care with them," Khalif says.  "If we save one person, we save the generation in our community." These stories help us consider what role we can play in confronting urban injury, and how structural racism leads to physical, emotional, social, and economic harm.
East India Company Platform Studies
East India Company Platform Studies is an interdisciplinary research collective organized around the worlds' most studied corporate monopoly: The East India Company – as the predecessor to modern digital platforms like Alphabet, Amazon, Meta, Apple, Microsoft, Baidu, Alibaba, Tencent etc.
The East India Company Platform Study collective brings together anti-colonial theory, social science, social work and artistic practice to examine the roots of platform operating systems in centuries-old corporate design.
This collaboration illuminates the importance of local regional knowledges and interdisciplinary frameworks for making sense of modern digital problems, like divisive polarization, lateral violence, discrimination, and monopolization as legacies of colonial management technique.
Digital Arrest / Virtual Reality Experience
The Virtual Reality section of SIM|ED aims to provide people coming home from prison opportunities to gain relevant tech skills and earn a living utilizing their expertise to infuse the tech industry with nuanced cultural perspectives and deeper context regarding social media use, privacy, and 'freedom of speech.' This project was orchestrated in partnership with Microsoft.
Neighborhood Navigator
The Neighborhood Navigator initiative was carried out by SAFELab in collaboration with the Office of Neighborhood Safety (ONS) within the NYC Mayor's Office of Criminal Justice (MOCJ). The Neighborhood Navigator initiative sought to develop improved measures of safety and thriving in communities to inform policy and social interventions for criminal justice and community settings. It incorporated community-driven research and community engagement efforts.
SAFElab conducted community focus groups and one-on-one interviews with New York City Housing Authority (NYCHA) residents in combination with artificial intelligence (AI) techniques to provide short-term and continuous feedback on resident sentiment. Using the results from this data, the Neighborhood Navigator initiative aims to provide policymakers with insight into public sentiments and thoughts about government work and safety, allowing them to respond accordingly.
Black Grief in Harlem
The goal of this project is to provide Black individuals in Harlem experiencing COVID-19-related loss with new tools and support to address prolonged grief. To achieve this, the project team will work in partnership with the non-profit civil rights and social justice organization Mobilizing Preachers and Community, New York (MPAC-NY) to engage Black community leaders in Harlem in a series of focus groups to introduce and discuss digital tools created by the Center for Complicated Grief at Columbia University to help address prolonged grief disorder (PGD). Concurrently, the project will leverage the experience of researchers at SAFELab at University of Pennsylvania to analyze online writings about grief by community leaders and other members of the Harlem community, and generate insights into the way that grief is expressed. Using the insights from the focus groups and the online writings, the project team will modify the existing PGD tools to better support the needs of Black communities in Harlem and will disseminate these modified tools. We have conducted 30 focus groups with Harlem community members regarding their experiences with grief & loss.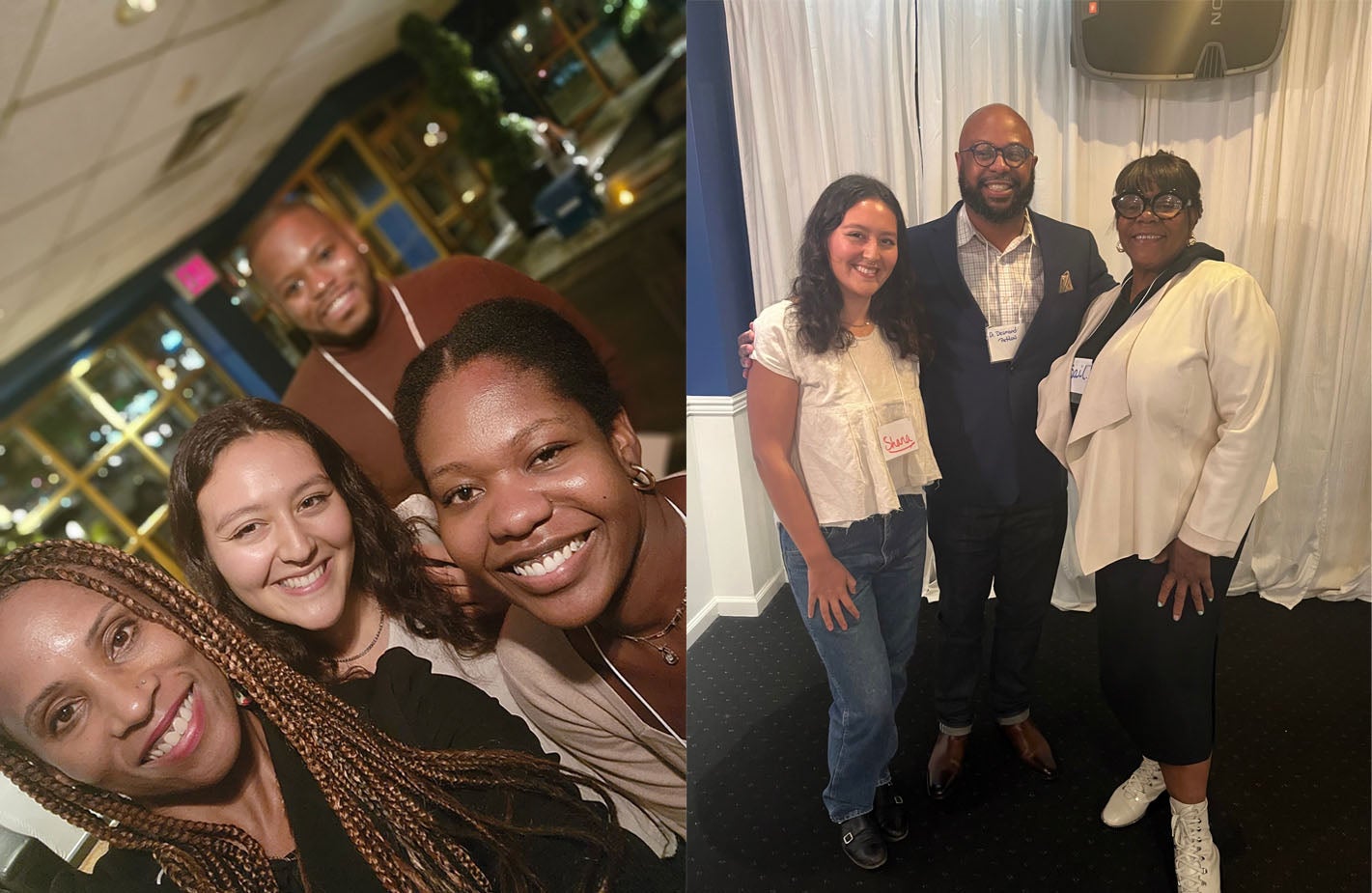 InterpretMe
Social media posts are likely to be misinterpreted when they are decoded by someone outside of the post's intended audience. This can lead to innocuous messages being flagged as threatening, aggressive, or even seen as criminal, and result in surveillance and/or punitive action.
To eliminate discriminatory practices, researchers at MIT's Imagination, Computation, and Expression Laboratory and Teaching System's Lab and Columbia University's SAFElab will address the challenges of the school-to-prison pipeline and criminal justice policy reform with new immersive learning experiences that address issues of bias in social media surveillance.
In partnership with youth, community members, law enforcement, educators, and government officials, we are co-design and implement new tools and professional learning experiences to support a broader understanding and a fairer response to the complex dynamics of social media communication, particularly surrounding issues of violence and inequitable punitive profiling.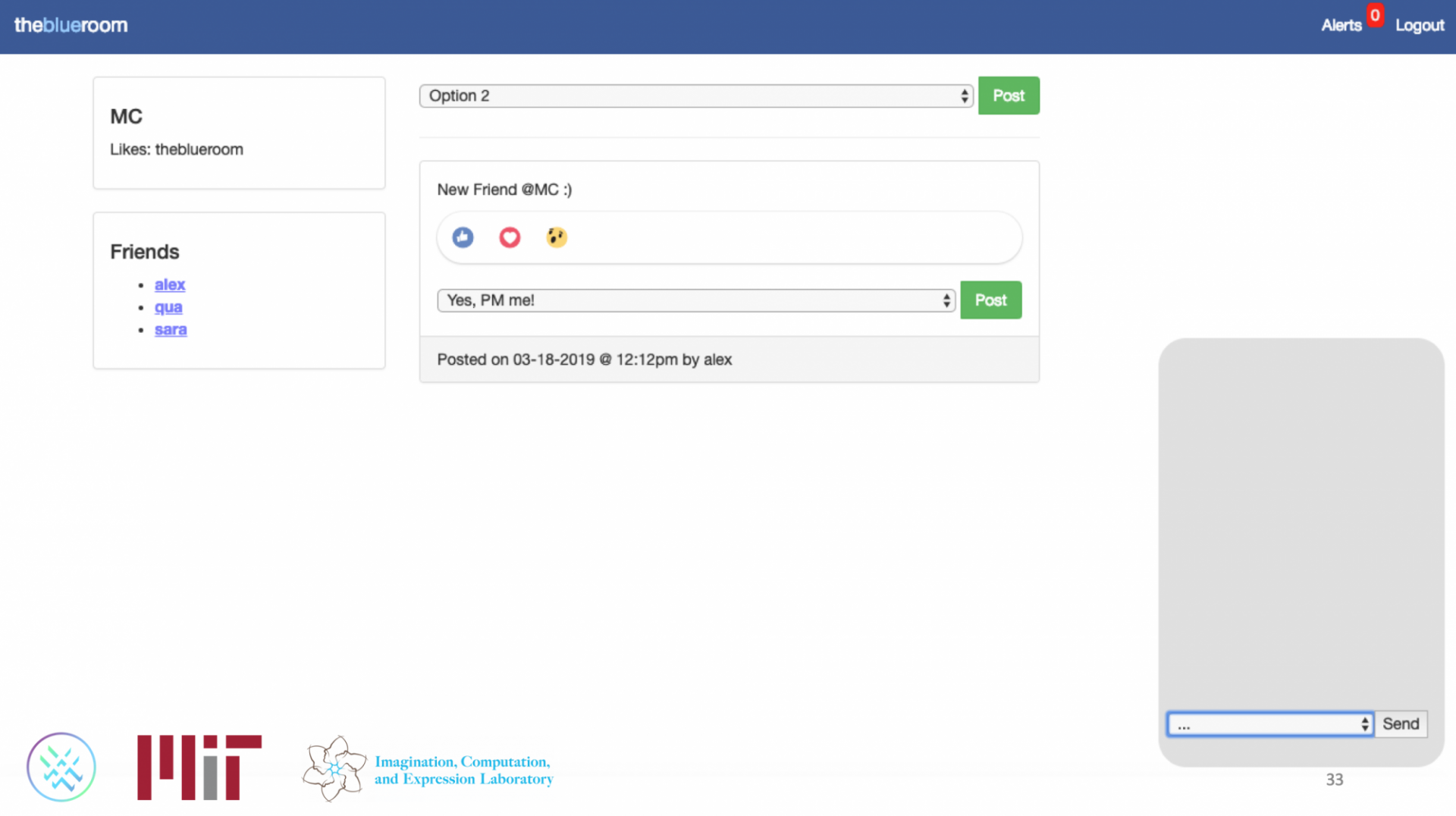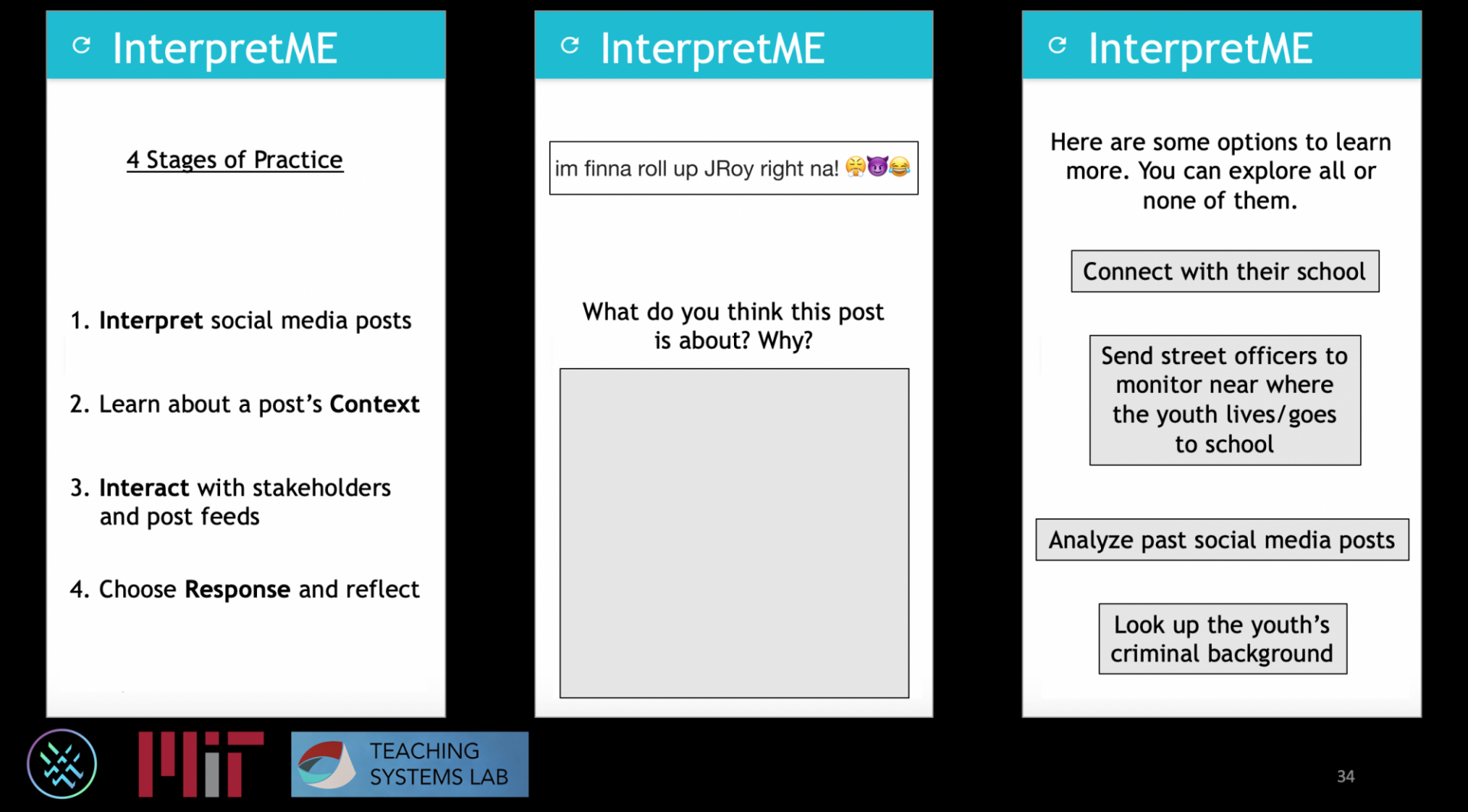 Integrating Emotional Stories Online
The IESO team is looking for Black identified Columbia students to participate in a research study on feelings of emotional distress. 
SAFELab is hosting an online platform called IESO, where students can discuss the stressful events of this year anonymously with peers. Users are encouraged to make an account and post about what they are feeling, and to leave comments to support their peers.
Users of IESO will help SAFELab achieve a more sensitive understanding of emotional reactions to events and improve existing computational models of emotions to be more sensitive to the needs of Black users.
The information sheet can be found here.
Join at http://ieso.cs.columbia.edu/.
Contact safelabupenn@gmail.com for more information.
Artificial Intelligence- Assisted Identification of Child Abuse and Neglect in Hospital Settings with Implications for Racial Bias Reduction and Future Interventions
Child abuse and neglect is a social problem that has reached epidemic proportions. The broad adoption of electronic health records in clinical settings offers a new avenue for addressing this epidemic. The SAFElab, Dr. Maxim Topaz and Dr. Kenrick Cato from the School of Nursing at Columbia University, and Dr. Ashley Blanchard from New York-Presbyterian are developing an innovative artificial intelligence system to detect and assess risk for child abuse and neglect within hospital settings that would prioritize the prevention and reduction of bias against Black and Latinx communities.
The project is funded by the Data Science Institute seed fund grant.