Awards and Honors from ICA's 2019 Annual Conference in Washington, D.C.
Seventeen faculty and students were recognized for their work.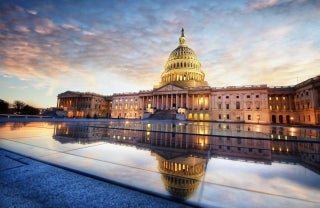 From May 24-28, more than 80 students and faculty from the Annenberg School for Communication presented at the International Communication Association's 69th Annual Conference, held this year at the Washington Hilton in Washington, D.C.
At the Awards Ceremony and Presidential Address held on Sunday evening, Professor Barbie Zelizer received one of ICA's top awards, the 2019 B. Aubrey Fisher Mentorship Award. Two dozen of her current or former students were in attendance, and they rose to their feet cheering when Zelizer's name was announced.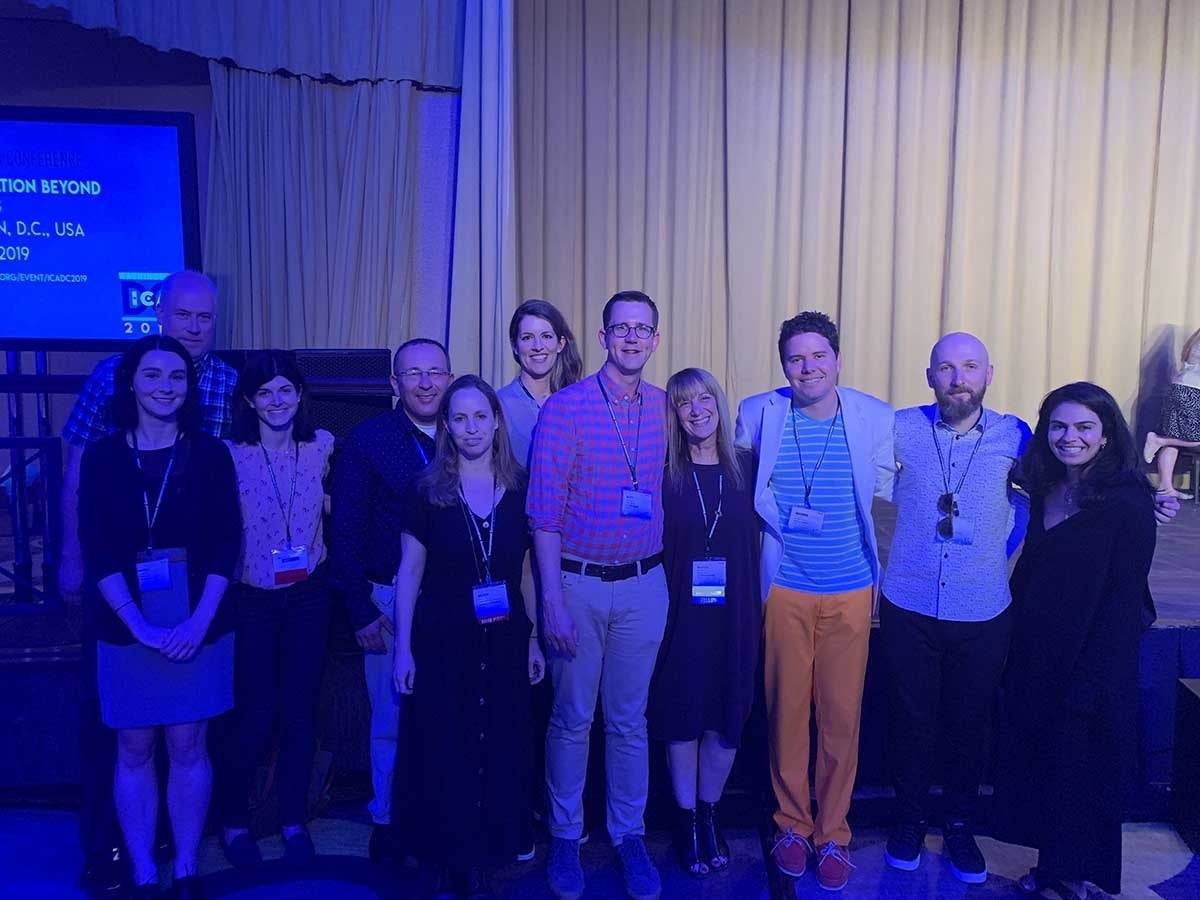 Paper and dissertation awards won by Annenberg students and faculty include:
Professor Damon Centola and Jingwen Zhang (Ph.D. '16) won a top four paper award from the Health Communication Division for "Facts or Stories? How to Use Social Media for Cervical Cancer Prevention: A Multi-Method Study and Randomized Controlled Trial of the Effects of Sender Type and Content Type on Message Shares"
 
Postdoctoral Fellow Lik Sam Chan won a top paper award from the Communication and Technology Division for "The Rise of Blued, China's World Largest Gay Social App: How Politics, Visions, and Capital Construct an Emerging Technology"
 
Postdoctoral Fellow Rosemary Clark-Parsons (Ph.D. '18) was a co-winner of the inaugural Outstanding Dissertation Award from the Activism, Communication, and Social Justice Interest Group for her dissertation "Doing it Ourselves: The Networked Practices of Feminist Media Activism"
 
Alum David Conrad (Ph.D. '17) won a top dissertation award from the Journalism Studies Division for his dissertation, "Misguided Benevolence: How 'Moments of Need' Came to Define American Journalism."
 
The following papers from Professor Emily Falk's Communication Neuroscience Lab received top paper awards from the Communication Science and Biology Interest Group:
 

"Information Virality Is Reflected in a Distributed Neural Representation of Value" - Postdoctoral Fellow Bruce Dore, Doctoral Candidate Elisa Baek, Christin Scholz (Ph.D. '18), & Professor Emily Falk
"Are Neural Mechanisms Associated With Social Feedback and Conformity Different Among Teens and Young Adults?" - Christopher Cascio (Ph.D. '17), Professor Emily Falk, & Doctoral Candidate Rui Pei
"Response Inhibition in Adolescents is Moderated by Brain Connectivity and Social Network Structure" - Professor Emily Falk, Research Assistant Professor Matthew Brook O'Donnell, & Christopher Cascio (Ph.D. '17)
 

Doctoral Candidate Jennifer R. Henrichsen won a top student paper award from the Journalism Studies Division for her paper, "Reconceptualizing Indigenous Journalism through Information Poverty Theory."
 
Doctoral Student Heather Jaber won a top student paper award in the Global Communication and Social Change Division for "Tricksters on Television: Reviving Female Transgression through the Musalsal."
 
Doctoral Candidate Eunji Kim received a top student paper award from the Political Communication Division for her paper "Entertaining Beliefs in Economic Mobility."
 
Doctoral Candidate Soojong Kim won a top four paper award from the Information Systems Division for "Directionality of Information Flow and Echoes without Chambers."
 
Professor Yphtach Lelkes received a top paper award from the Political Communication Division for the paper "An expressive utility account of partisan cue receptivity: Cognitive resources in the service of identity expression."
 
Professor Jessa Lingel received a top faculty paper award from the Lesbian, Gay, Bisexual, Transgender & Queer Studies Interest Group for the paper "Dazzle Camouflage as Queer Counter Conduct."
 
Doctoral Student Muira McCammon won a top four paper award from the Mobile Communication Division for "Tinder Passport and Grindr Explore: Traveling in the International Date-O-Sphere."
 
Doctoral Student Hanna E. Morris received a top student paper award from the Visual Communication Studies Division for "Aesthetic Disruptions in Everyday Life: Resolving the Contradictions of a Cosmopolitan Ideal in Contemporary Berlin."