Barbie Zelizer Elected Into American Academy of Arts and Sciences
A former journalist, Zelizer is known for her work on journalism, culture, memory, and images.
The American Academy of Arts and Sciences (AAAS) announced today that Professor Barbie Zelizer has been named an elected member of its class of 2020.
Founded in 1780, AAAS honors excellence and convenes leaders from every field of human endeavor to examine new ideas, address issues of importance to the nation and the world, and work together to advance society. AAAS studies have helped set the direction of research and analysis in science and technology policy, global security and international affairs, social policy, education, and the humanities.
"I am so thrilled that Barbie has been elected to the American Academy of Arts and Sciences," said Dean John L. Jackson, Jr. "She is a world-renowned scholar of cultural studies, journalism, and collective memory as well as a preeminent thinker and leader in the field of Communication. This honor is richly deserved, and we are so proud to have her as a colleague here at Annenberg!"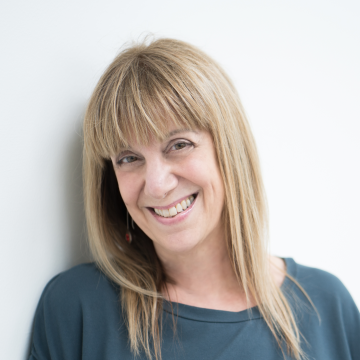 A former journalist, Zelizer is known for her work on journalism, culture, memory, and images, particularly in times of crisis. Her research explores the media's role in shaping the collective memory of events such as John F. Kennedy's assassination and the Holocaust, as well as analyzing the conceptual and disciplinary boundaries of the study of the media. Her recent work has sought to provide a vision of why journalism matters and how it must adapt to survive not only structural challenges ushered in by digital technologies, but the creeping rise of authoritarianism around the globe.
Zelizer's work has played a key role in grounding the contemporary study of news and journalism practices in theory. And she facilitated the process of broadening this field's scope to include methodologically innovative ways to understand how journalism's portrayals enrich or constrict the public sphere.
She has authored or edited fourteen books and garnered a range of book awards — including the Best Book Award from the International Communication Association, Media Ecology Association's Marshall McLuhan Outstanding Book Award, the National Communication Association's Diamond Anniversary Book Award, the Bruno Brand Tolerance Book Award from the Simon Wiesenthal Center and Museum of Tolerance, and the Association for Education in Journalism and Mass Communication's James Tankard Book Award — which speaks to the originality of her work and her significant contributions to the academic field of journalism.
Zelizer is a Past-President and Fellow of the International Communication Association, and has received fellowships from the Guggenheim Foundation, the Center for Advanced Study in the Behavioral and Social Sciences, and the American Council of Learned Societies, among many others. She is the founder and co-editor for the past two decades of Journalism: Theory, Practice, and Criticism, one of the leading academic journals devoted to the study of the news media.
"This election means the world to me personally, but I am also overjoyed for the honor it bestows on Annenberg, Penn, and the field of communication, media, and journalism studies," Zelizer said. "Receiving such news in these difficult times is a reminder that better days are ahead, and they've just gotten a whole lot closer."
Zelizer has played an important role in building a bridge between journalism theorists and practitioners. Facilitating that connection is a founding mission of The Center for Media at Risk, which she founded in 2018 to address the urgent rise of authoritarianism around the globe and its impact on silencing media practitioners.
Prior to founding the Center for Media at Risk, Zelizer was the founder and director of the Scholars Program in Culture and Communication, which began in 2005 to showcase the critical role culture and communication play in shaping public life.
Zelizer joins the company of notable AAAS members, including Benjamin Franklin, Ralph Waldo Emerson, Margaret Mead, Martin Luther King, Jr., Georgia O'Keeffe, and Toni Morrison. And she is the fourth Annenberg faculty member to be elected, preceded by Elihu Katz, Kathleen Hall Jamieson, and Diana Mutz.
AAAS's current members represent today's innovative thinkers in every field and profession, including more than two hundred and fifty Nobel and Pulitzer Prize winners. A complete list of the 276 newly elected members is available on the AAAS website.