Call for Applications: Post-doctoral Fellowships in Digital Narratives of the COVID-19 Pandemic
The Center on Digital Culture and Society seeks two post-doctoral scholars whose research contributes to our understanding of digital storytelling about the pandemic. Submit by March 1, 2022.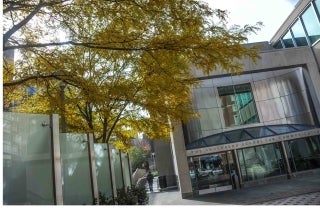 The Center on Digital Culture and Society (CDCS) at the Annenberg School for Communication at the University of Pennsylvania invites applications for two post-doctoral fellowships. To receive full consideration, please submit applications by March 1, 2022.
Themes
As COVID-19 spreads across the globe and poses multiple crises to nations and humanity, our previous assumptions of community, personhood, and even society itself are called into question. Widespread border closure and travel disruptions and restrictions have rendered conventional forms of sociality difficult. Lockdown, social distancing and work-from-home orders have affected different social groups in different ways, with clear adverse impact on women, racial minorities, and the working poor. Pandemic discourses on social media and news networks are often polarized and at their worst, propagate racism, hate, and xenophobia which directly harm already marginalized social groups.
In the face of health, social, and political crises, there has been an explosion of personal and communal storytelling in digital and networked spaces. Individuals share stories about their pandemic experiences on social media. Libraries, community organizations, and researchers create online archives to collect pandemic stories, diaries, videos, and photography. For individuals and communities alike, multimodal and transmedia storytelling becomes an important means of coping in times of pandemic-induced crises.
Stories are a means of meaning-making, but they are not mere descriptions or representations of experiences and realities. They create worlds. Sometimes the worlds created by stories are fiction; they are worlds of imagination. More often, the worlds they create are real or have real consequences, such as when law enforcement authorities tell stories to justify using violence against innocent people or when politicians tell stories to launch a war. Community activists tell stories to induce positive social change. In all these ways, stories are a means of world-making.
CDCS seeks two scholars whose research can contribute to our understanding of the forms, strategies, and impact of digital storytelling about the COVID-19 pandemic. We invite scholars from diverse academic disciplines to submit innovative research proposals. We particularly welcome theoretically informed research proposals on the following themes:
 
1.     Varieties of digital narratives about the COVID-19 pandemic
Narratives of disease, health, risks, and vulnerabilities
Narratives of self and community
Narratives of identity, solidarity, personhood, and social justice
Narratives of nations, nationalism, and global geopolitics
Narratives of digital radicals, radicalism, protest, and dissent
Narratives of emotions, trauma, mourning, and memory
Narratives which interrogate the meanings of freedom and modernity
Media narratives and counter narratives
Counter-narratives of racism, sexism, xenophobia, and various forms of discrimination
 
2.     Forms, media, and narrative strategies of digital storytelling about COVID-19
Digital rhetoric and digital storytelling
Use of fictional strategies in digital storytelling
Cultural repertoires and resources of digital storytelling
Issues of characterization and emplotment in storytelling
Issues of context and contextualization in storytelling
The acoustics and visuality of digital narratives
Media of digital storytelling
Platform affordances
Other narrative strategies
 
3.      Impact of COVID-19 digital-storytelling and the politics and aesthetics of representation and performativity
Forms of narrative contestation
Digital archives of pandemic narratives
Documentation and historical narrativity
Digital storytelling, community building, and solidarity
Digital storytelling and polarization
Consequences for personal, collective, and national identities
Articulation of new moral visions for the post-pandemic world
Appearance of new political forms and social conflicts linked to digital narratives of the pandemic
 
4.     Other important issues related to digital storytelling about the COVID-19 pandemic
Fellowship
CDCS postdoctoral fellows work on their own research projects and present a colloquium. Fellows are provided a stipend of $55,000, a research fund of $3,000, health insurance, a work space and a computer, and library access. In addition, CDCS will cover up to $1,000 in domestic relocation expenses and up to $2,000 if moving internationally.
There are some opportunities for solo-teaching within the Annenberg Undergraduate Program. Applicants interested in teaching should signal this in their cover letter. Post-doctoral fellows who are selected to teach during their tenure will be paid an additional stipend.
This is a one-year residential fellowship. CDCS strives to be an inclusive community of scholars driven by intellectual curiosity and exchange, and rooted in the life of the Annenberg School, the University of Pennsylvania, and the city of Philadelphia. To foster mentoring and collaboration at all levels, we expect fellows to be fully engaged in the life of the center. The final determination of the residency requirement for the 2022-2023 academic year will be made in the coming months based on university policy related to COVID-19.
Eligibility
We welcome applications from scholars with Ph.D. awarded between May 1, 2020 and August 1, 2022. The appointment typically starts on August 15.
How to Apply
To apply, please send a cover letter, a C.V., a research proposal, a writing sample, and three letters of recommendation. The research proposal, including the bibliography, should not exceed 2,000 words. All application materials except reference letters must be sent as a single PDF document to cdcs@asc.upenn.edu by March 1, 2022. Applicants should arrange for their letters of recommendation to be sent to the same email by the same date.
Additional Information
Questions about these fellowships should be directed to cdcs@asc.upenn.edu.
The University of Pennsylvania is an affirmative action/equal opportunity employer. All qualified applicants will receive consideration for employment and will not be discriminated against on the basis of race, color, religion, sex, sexual orientation, gender identity, creed, national or ethnic origin, citizenship status, age, disability, veteran status, or any other characteristic protected by law. Learn More from Penn's Office of Affirmative Action and Equal Opportunity Programs.