CARGC Press Releases CARGC Paper 17 by Tarek El-Ariss
"Theory in a Global Context: A Critical Practice in Five Steps"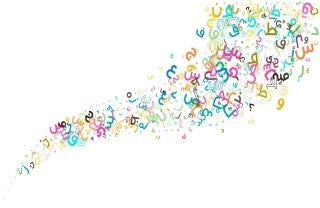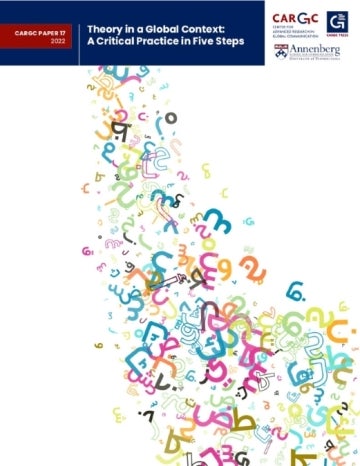 The Center for Advanced Research in Global Communication at the Annenberg School for Communication is proud to present CARGC Paper 17, "Theory in a Global Context: A Critical Practice in Five Steps" by Dartmouth College Professor Tarek El-Ariss. Originally delivered as the CARGC Distinguished Lecture in Global Communication in September 2021, the paper historicizes and situates theory in a global context, approaching it as an intellectual tradition that has produced powerful critiques of normativity and decentered text, image, and genealogy.
In his introduction, CARGC Interim Director Guobin Yang notes that in this paper, El-Ariss "reflects on his personal journey as a scholar, writer, and critic" and "delineates five stages of critical practice in his encounters with theory, comparative literature, and Middle Eastern studies." The five stages include a critique of representation, occupy the canon, impasse and breakdown, cross-disciplinary sublime, and new writing genres. By offering a wide-ranging and insightful overview of the five-stage theoretical practice in this paper, El-Ariss raises many important questions that, according to Yang, "will resonate with many scholars in the field of global communication studies and beyond."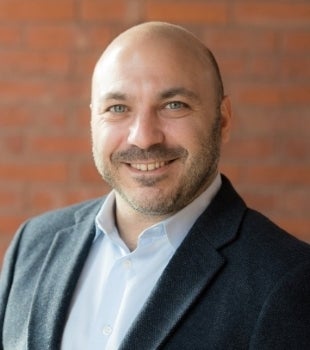 Tarek El-Ariss is the James Wright Professor at Dartmouth College and Guggenheim Fellow 2021-22. Trained in philosophy, comparative literature, and visual and cultural studies, he works across disciplines and languages to examine notions of the subject, community, and modernity. His research interests include Arabic and comparative literature, visual culture, digital media, and critical theory. He is the author of Trials of Arab Modernity: Literary Affects and the New Political and Leaks, Hacks, and Scandals: Arab Culture in the Digital Age, and editor of the MLA anthology, The Arab Renaissance: A Bilingual Anthology of the Nahda.