Congratulations to Annenberg's 2020 Graduates
Eight students earned their doctoral degrees, and 17 students received M.A. degrees.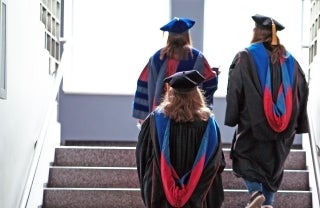 On Tuesday, August 25, the Annenberg School for Communication held its annual graduation ceremony for doctoral students. The virtual celebration honored eight graduate students who have earned their doctoral degrees in Communication.
The ceremony honored the following students, listed with their dissertation titles:
Stefanie Gratale — "Dismantling the Art of Deception: Using 'Inoculation' to Combat Misinformation from Misleading Cigarette Advertising"
Douglas Guilbeualt — "The Social Network Dynamics of Category Formation"
Natalie Herbert — "Covering Scientific Uncertainty in Ongoing Research"
Soojong Kim — "Intergroup Dynamics of Information Propagation in Social Networks"
Subhayan Mukerjee — "News Reading Publics and Audience Fragmentation: Evidence from Online India (2014-2018)"
Revati Prasad — "Infrastructure of a Nation: Politics of Connectivity in India"
Jazmyne Sutton — "Can't Get You Out Of My Head: The Effects Of Avoidance Eliciting Anti-Tobacco Warning Messages"
Natacha Yazbeck — "What We Talk About When We Talk About Journalism"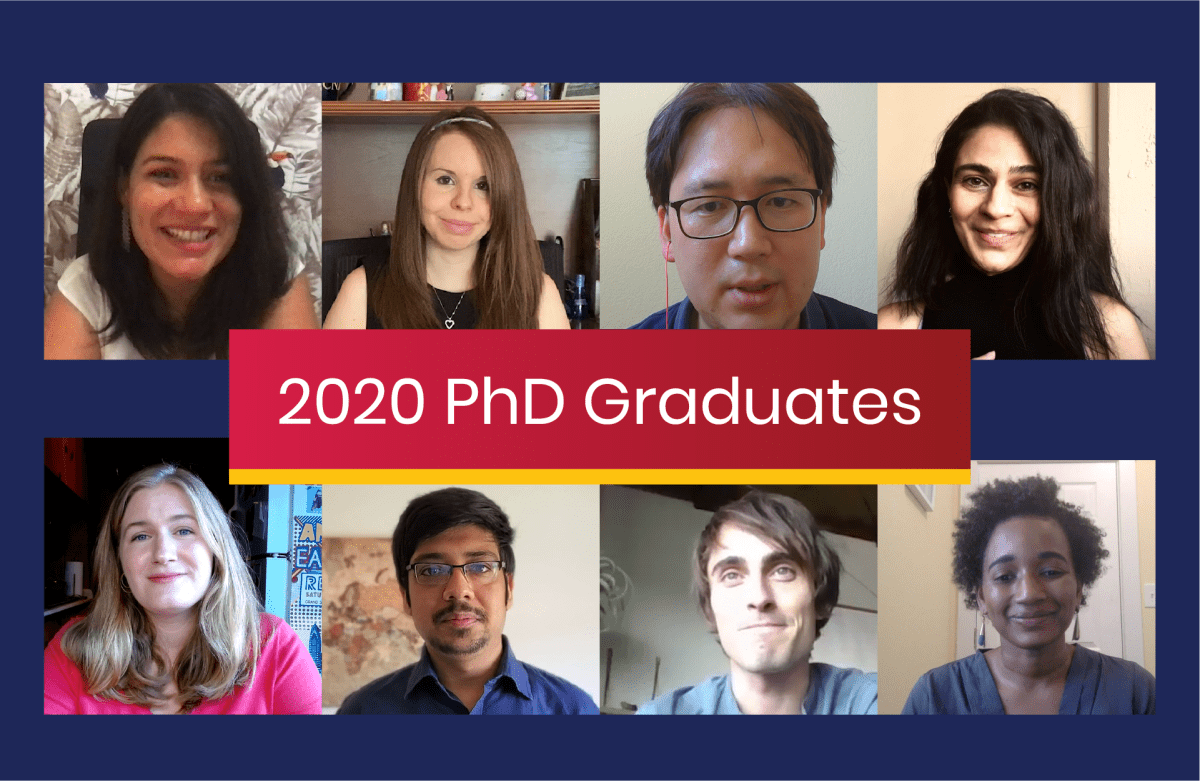 Congratulations are also in order to the following Annenberg students who have earned their M.A. in Communication en route to the completion of their doctoral degrees.
Mary E. Andrews
Kelly Diaz
Arlene Fernández
Antoine Haywood
Emma Jesch
Staci Jones
Mia Jovanova
Ava Kikut
Isabelle Langrock
Tyler Leigh
Florence Madenga
Brendan Mahoney
Lizzie Martin
Jeanna Sybert
Alex Tolkin
Roopa Vasudevan
Andrew Wirzburger
In addition, Roopa Vasudevan was recognized with the James D. Woods Award for outstanding teaching by a graduate assistant.