Highlights and Awards from the 66th International Communication Association Annual Conference
Amy Jordan gave her farewell address as ICA President and numerous faculty and students won awards.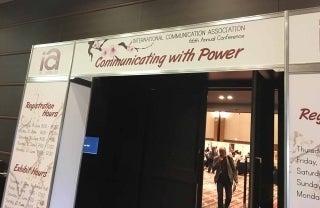 More than 50 faculty and students from the Annenberg School for Communication presented their research at the 66th International Communication Association (ICA) Annual Conference in Fukuoka, Japan from June 8-13.
Professor Amy Jordan celebrated the culmination of her year as ICA president. On the Saturday evening of the conference, Jordan gave her presidential address, entitled, "Digital Media Use and the Experience(s) of Childhood."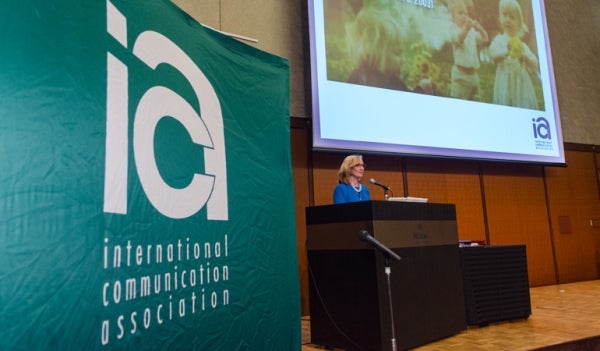 In a thoughtful and engaging presentation, Jordan addressed the fears that children are becoming cut off from communication as they become glued to their devices. In reality, Jordan showed how these children who grew up with mobile technology — making them "digital natives" to older generations' "digital immigrants" — are simply finding new outlets and vocabularies for communication.
Jordan also won the 2016 Senior Scholar Award from the Children, Adolescents, and Media division of ICA, an award that recognizes an established scholar who has made significant contributions to studying the role of media in the lives of children and young people.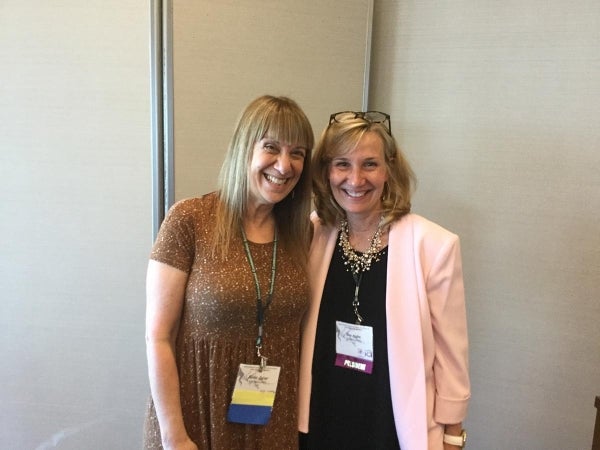 And as she wrapped up one tenure, she is about to embark on another: Jordan will become Annenberg's Associate Dean for Undergraduate Studies on July 1.
Several other Annenberg professors, students, and alumni also won awards:
Professor Monroe Price won the C. Edwin Baker Award for the Advancement of Scholarship on Media, Markets and Democracy from the Philosophy of Communication and Communication Law and Policy Divisions of ICA.
Professor Devra Moehler won a Best Section Article Award from the Political Communication division at ICA for "Moderation from Bias: A Field Experiment on Partisan Media in a New Democracy," which was co-authored by Jeffrey Conroy-Krutz and published in the Journal of Politics.
Professor Jessa Lingel won a Top Faculty Paper Award from the Theory, Philosophy and Critique division for the paper, "Incoded counter-conduct: What the incarcerated can teach us about resisting mass surveillance."
Students and faculty from the Communication Neuroscience Lab received two top paper awards at ICA: From the Information Systems Division, Doctoral Student Elisa Baek, Doctoral Student Christin Scholz, Research Scientist Matt O'Donnell, and Professor Emily Falk received a Top Paper Award for "The Value of Selecting and Sharing Information: A Neural Account of Information Transmission."
The same group, with Christin Scholz as lead author and with additional authors Postdoctoral Fellow Hyun Suk Kim (Ph.D. '14) and Professor Joseph N. Cappella, also received a Top Faculty Paper Award from the Mass Communication Division for "The Value of Sharing: A Neural Model of Self-Related and Social Processing in Value-Based Virality."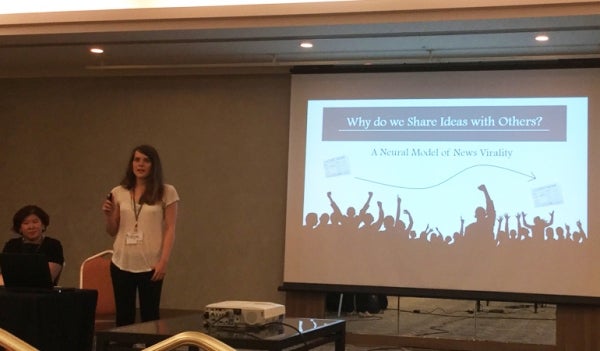 Professor Sharrona Pearl won a top poster award from the Popular Communication Division for her poster, "A Very Special Makeover: Face Transplants As Reality TV."
Alumna Magdalena Wojcieszak (Ph.D. '08) received the Young Scholar Award for a body of work that has contributed to knowledge of the field of communication and shows promise for continued development. Wojcieszak is an Associate Professor of Political Communication at the Amsterdam School for Communication Research, University of Amsterdam.
The next ICA Annual Conference will be held in San Diego, California from May 25-29, 2017.