From Myspace to GeoCities: Communication Scholars Investigate the Dead Platforms That Have Shaped Digital Culture
Annenberg researchers Muira McCammon and Jessa Lingel collected research on dead-and-dying digital platforms for a recent issue of Internet Histories.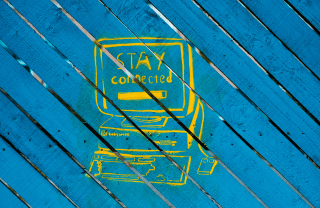 We say that Snapchat is dying, TikTok is killing Instagram, Tumblr is on life support, Myspace is dead. Why is it that we talk about the internet in terms of life and death? 
That was a question that intrigued Annenberg School for Communication researchers Muira McCammon and Jessa Lingel. Recently, they invited communication scholars from around the world to investigate "dead-and-dying" digital platforms for a special double issue of the journal Internet Histories, which Lingel and McCammon edited.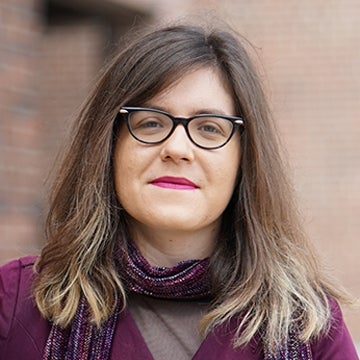 The issue features research into the kitschy world of animated GIFs and visitor counters on GeoCities sites, the phenomenon of learning HTML to personalize a Myspace profile, the anonymity of Yik Yak, and many other insights into dearly departed digital features and platforms. In total, the issue features a dozen research articles from communication scholars around the world, as well as a roundtable discussion, two book reviews, and an introduction by Lingel and McCammon.
"My role was to support Muira's vision, and to bring my background with having done other special issues,'' says Lingel, an associate professor at Annenberg. "But this one was definitely one of the most successful. From the beginning, Muira's goal has been building an academic, intellectual community around this topic, around this metaphor."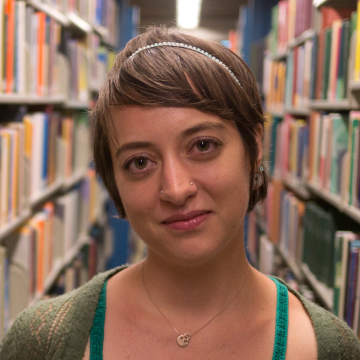 McCammon, a doctoral candidate at the Annenberg School for Communication, was inspired to organize this issue after researching a dead platform herself: TroopTube, a video platform launched in 2008 to replace YouTube on U.S. military computers.
"Citing a range of concerns, including bandwidth and security, the U.S. Department of Defense blocked access to YouTube on military computers," McCammon says. "The U.S. government tried to launch TroopTube as a replacement, but like many other platforms, it had a short life."
Less than three years after its launch, TroopTube was dead.
"TroopTube won many awards, but ultimately just failed miserably," McCammon says. "It was not secure. It was not efficient. It could not compete with the affordances of YouTube."
Though TroopTube's audience was niche and its place on the internet short-lived, its story mirrors that of many other dead internet platforms. Even with the power of the U.S. government behind it, TroopTube couldn't unseat the behemoth it was trying to replace.
When is a platform really dead? 
Within the issue, over 30 scholars and technologists grapple with different questions related to platform death.
Frances Corry, now a postdoctoral fellow at Annenberg's Center on Digital Culture and Society, spoke to 13 former employees about the death of the early social network Friendster — the Myspace before Myspace, the Facebook before Facebook.
Among employees, there isn't a consensus on when exactly Friendster died, Corry writes.
Some employees told Corry that Friendster's death was the minute the company knew they couldn't fix their technical issues; others say it was when the platform couldn't form a coherent vision for its future. None mentioned the moment in 2018 when Friendster's servers finally shut down.
Death in Silicon Valley isn't an exact moment in time, Corry writers, but rather something more ambiguous. The moment a platform is no longer trendy? The moment investors aren't knocking on doors? The moment a newer platform has more users? 
Friendster was still kicking in 2018, but who knew?
Mourning your favorite place on the internet
Other contributors, including Annenberg doctoral student Diami Virgilio are interested in how users feel about losing their favorite internet space. "Platform death can lead to a person experiencing a kind of social death," he says.
The NSFW content ban on Tumblr disrupted many communities on Tumblr, writes Diana Floegel of Rutgers University, while Jessica Ogden of the University of Bristol spoke to the team trying to archive this banned content.
"Most platforms will not survive, but many people are still reluctant to accept that endings and failure are an integral part of digital culture," McCammon says."If we begin to talk more often about the frailty of infrastructure, people may start to see more platforms as fleeting instead of fixed and prepare accordingly."