New Chair to Honor Professor Emeritus Carolyn Marvin
Computational social scientist Sandra González-Bailón will be known as the Carolyn Marvin Professor of Communication.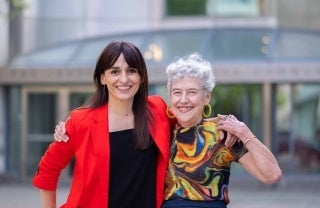 The Annenberg School for Communication announced today that Sandra González-Bailón, who will be promoted to full professor on July 1, will be known as the Carolyn Marvin Professor of Communication in honor of Annenberg Professor Emeritus Carolyn Marvin. 
Full Professors at the Annenberg School typically receive an endowed chair, which they can name for a person of their choosing. Often these names honor a trailblazer in their field and someone who had an outsized impact on the chairholder's career.
González-Bailón chose to honor Marvin, who is the Francis Yates Professor Emeritus of Communication, for three reasons.
The first was Marvin's long and pathbreaking career at Annenberg, having joined the faculty in 1980. When she received tenure in 1985, Marvin was the first woman to have done so within the Annenberg School. 
In addition, Marvin was only the second female member of the standing faculty, with the first, Barbara Hernstein Smith, having received tenure through the English department.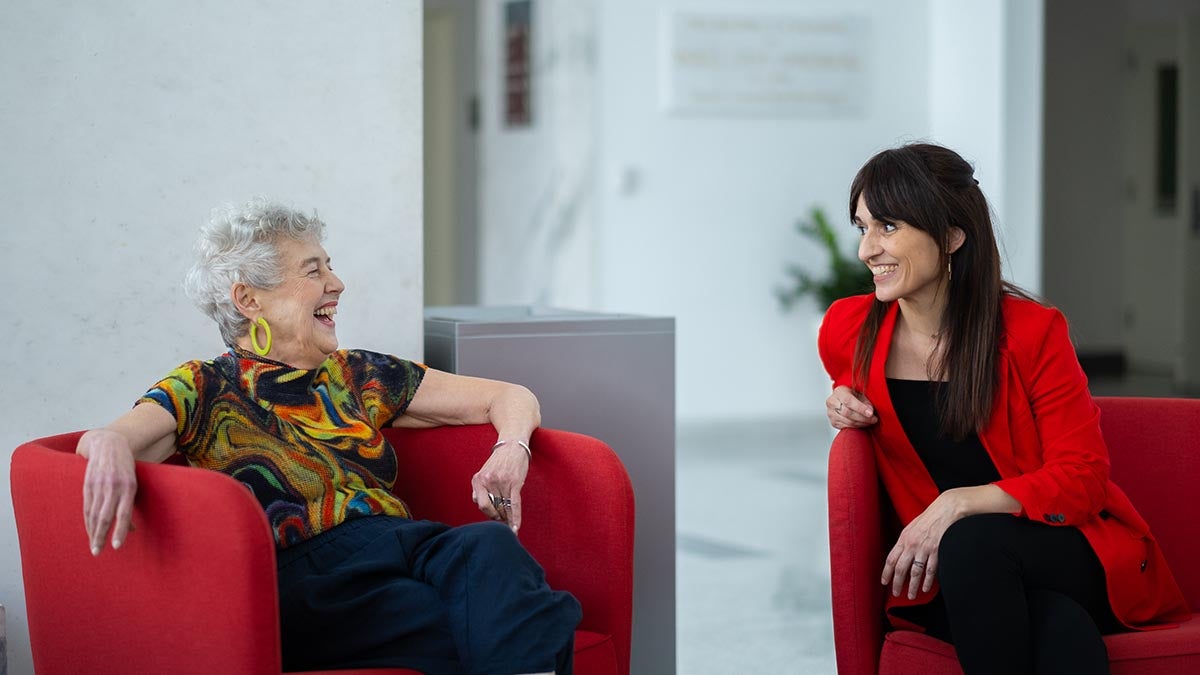 "Carolyn's work and example simply made it easier for the women coming after her to imagine a career in academia and have a voice in the conversation," says González-Bailón. 
Secondly, Marvin's classic 1988 book, When Old Technologies Were New: Thinking About Electric Communication in the Late Nineteenth Century, had a strong influence on González-Bailón's thinking when she was writing her book, Decoding the Social World: Data Science and the Unintended Consequences of Communication. 
Marvin's book, says González-Bailón, is "an erudite account of how social worlds are projected onto technology and how current technological revolutions do not seem so revolutionary when seen through the lens of history."
The third reason is simply personal.
"Over the past 10 years, we have had so many conversations on life's big and small moments that she is not just a colleague, but also a dear friend," says González-Bailón.  
The decision took Marvin by surprise, and she was genuinely touched. 
"I am honored beyond words to have this special and unique connection to a colleague whose scholarship I so admire," says Marvin. "Sandra and her work embody so much of what is special about the traditions of the School. I am delighted to be a small (but wildly cheering) part of her journey."