Professional Development Day 2018: 11 Annenberg Alumni Return to Share Career Advice
Presenters representing a wide range of careers returned for the annual event.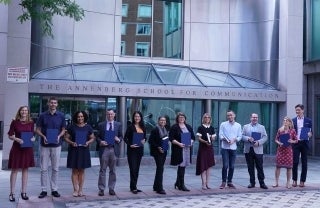 Professional Development Day, hosted annually by the Annenberg School for Communication, brings back alumni to share career advice with current graduate students and postdoctoral fellows. This year's event, held on September 22, was organized by graduate students Yasemin Celikkol, Megan Genovese, Yilang Peng, Jazmyne Sutton, Diami Virgilio, and Celeste Wagner, and Director of Graduate Student Professional Training Kim Woolf (Ph.D. '09).
The presenters have found careers within academia, in research, and in nonprofits. Below are a few of the insights they shared, organized by panel.
Panel 1 - Making the Most of Your Time at Annenberg: Developing the Skills to Get the Job You Want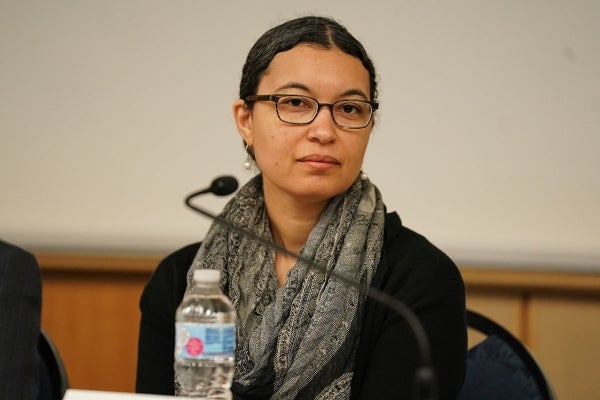 "Having peers and a social support system are very important. Sometimes you need to step back and see the bigger picture. Rely on these people to help you do that." — Cabral Bigman (Ph.D. '11), Assistant Professor, University of Illinois at Urbana-Champaign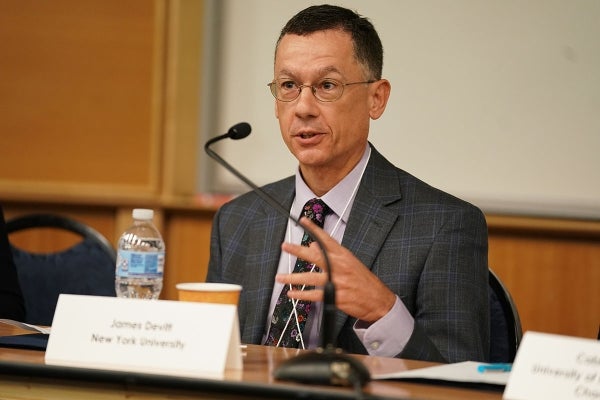 "Learning how to speak to different audiences is crucial. Every day, I talk to academics to understand and communicate their research, I talk to reporters, and I talk to students." — James Devitt (M.A.C. '92, Ph.D. '01), Director of Public Affairs, New York University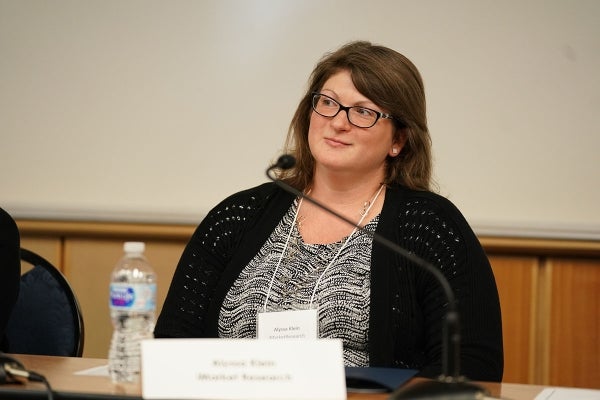 "Conferences are a great opportunity to meet not just the lead investigators but also fellow students. You can make friendly connections and learn what other people are doing before it gets published, so you make sure you are not duplicating work." — Alyssa Klein (Ph.D. '11), Vice President of Business Development and Custom Research, iMarketResearch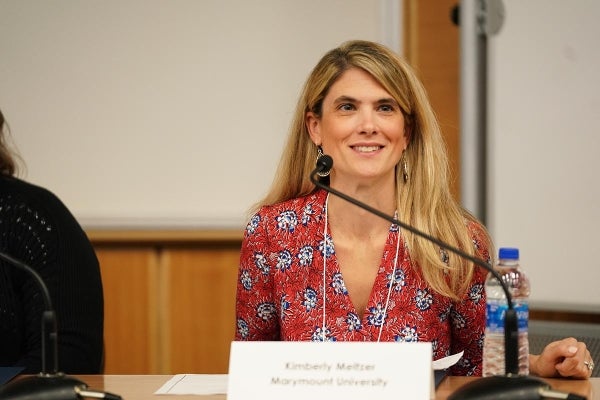 "Find collaborators and mentors outside of Annenberg. Say yes to things within reason. Volunteer in the divisions of associations that you care about. Those are the kinds of roles that can get your name out and help you develop connections." — Kimberly Meltzer (Ph.D. '07), Associate Professor of Communication, Marymount University
Panel 2 - Playing Well with Others: Collaborating and Working with Colleagues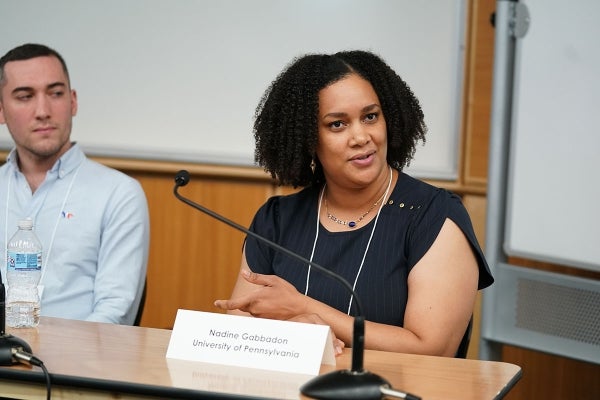 "Even if the team doesn't agree on every piece of how you execute something, agreeing on the goal is important. And you have to be clear on what each person contributes." — Nadine Gabbadon (Ph.D. '09), Assistant Dean for Advising, University of Pennsylvania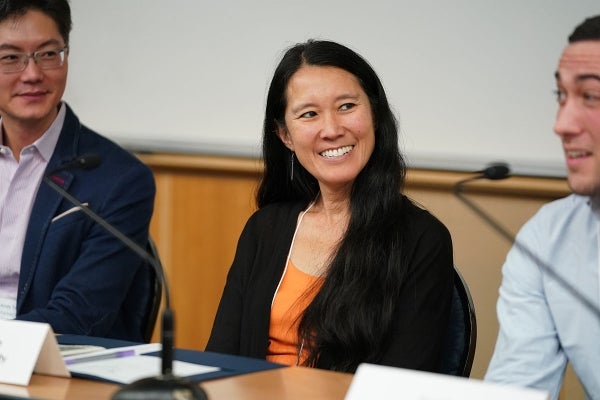 "A lot of conflict arises from people who feel unappreciated. It does a lot for the morale of the team to always appreciate its members." — Bessie Lee Lawton (Ph.D. '94), Professor of Communications and Media, West Chester University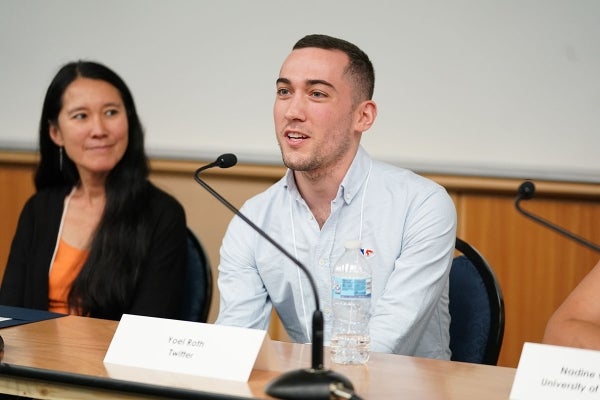 "There will always be conflicts. Sometimes, retrospectively assessing what went wrong and why, and separating this from the time of conflict, can help you move forward." — Yoel Roth (Ph.D. '16), Head of Site Integrity, Twitter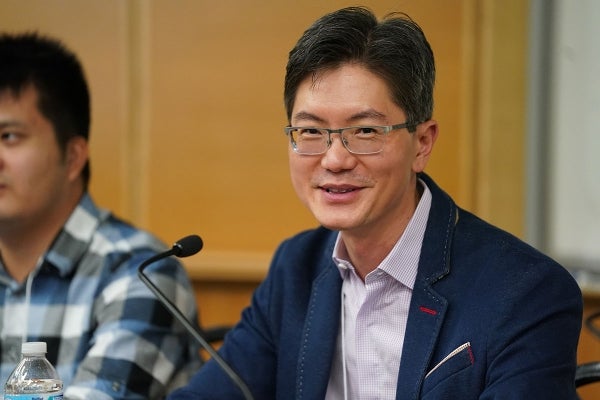 "Think of how you would like to interact with your colleagues and how you would like them to interact with you, and then try to foster that space." — Andy Tan (Ph.D. '13), Assistant Professor, Harvard T.H. Chan School of Public Health
Panel 3 - Publishing, Presenting, and Promoting Your Work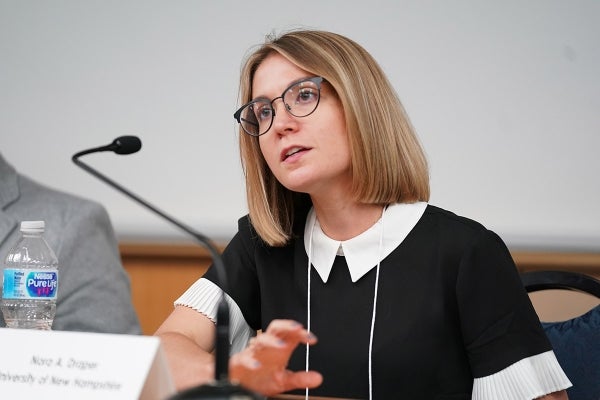 "It's a really important thing to do, to translate complex ideas to people who don't have the same experience but have a genuine interest in the topic." — Nora A. Draper (Ph.D. '14), Assistant Professor, University of New Hampshire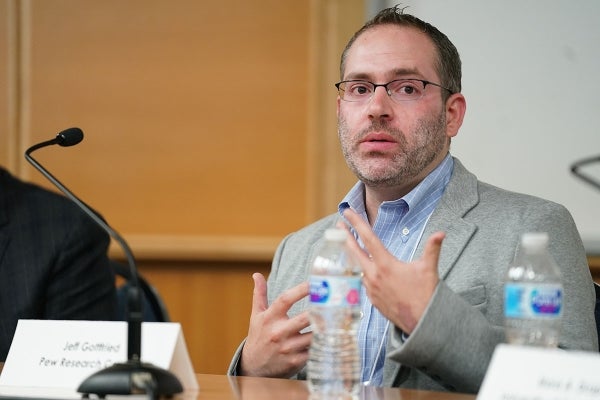 "Higher level colleagues are giving these comments because they want to make the product better. Don't just ignore any comment on your work. Even if you disagree, it's important to have a dialogue about it." — Jeff Gottfried (Ph.D. '12), Senior Researcher, Pew Research Center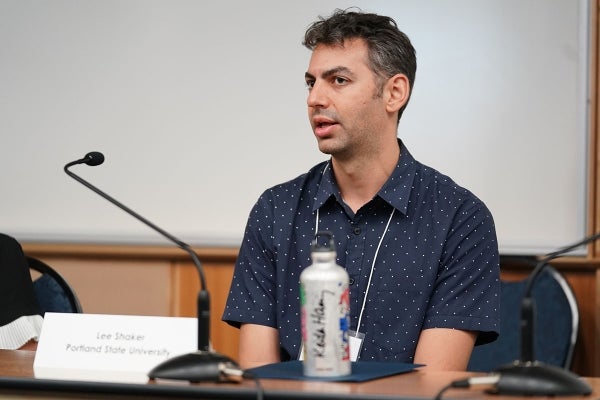 "Learning to present early on is really worth it. That way you have that experience in lower stakes situations and can excel when it really counts." — Lee Shaker (Ph.D. '08), Associate Professor of Communication, Portland State University