Annenberg Faculty Receives Grant for Tobacco Regulatory Science Research
Professor Joseph Cappella will oversee a project on "reduced harm" tobacco products.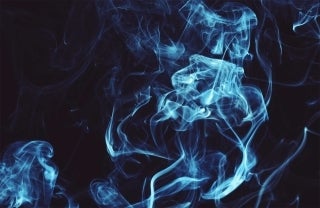 The University of Pennsylvania School of Medicine and Rutgers University announced yesterday that they have received one of nine grants from the U.S. Food and Drug Administration (FDA) and National Institutes of Health's (NIH) new round of Tobacco Centers of Regulatory Science (TCORS). The grant is for five years and totals $18 million. As part of UPenn TCORS, Annenberg Professor Joseph N. Cappella will receive funding to study ways to correct misperceptions about the next generation of "reduced harm" tobacco products.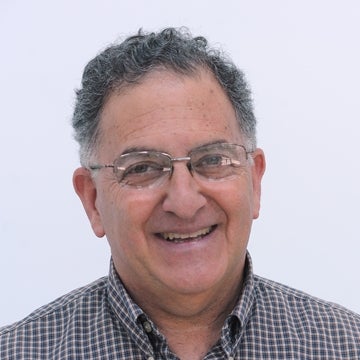 The new research continues work from the first TCORS grant to Penn, made in 2013 to Annenberg Professor Robert C. Hornik and Perelman School of Medicine Professor Caryn Lerman, who is also a secondary faculty member at Annenberg. Under that grant, Cappella received funding to study misinformation about conventional combustible tobacco products and how to correct consumers' misperceptions.
With "TCORS 2.0," Cappella is overseeing a project called "Effects of advertising and correctives for reduced harm tobacco products" — one of four projects funded by the grant.
These so-called "modified risk tobacco products" or "MRTPs" receive a designation by the FDA for having less risk of causing tobacco-related diseases, when compared to traditional combustible tobacco products. Examples of these products include snus, heat-not-burn, and other variants.
The goal of the project is to help consumers make informed decisions about the use of MRTPs, while avoiding the deceptive marketing and advertising practices of the past, which led consumers to believe those products were safer than they truly were.
It will use scientifically rigorous protocols to establish how consumers are perceiving the ads for MRTPs, and how in turn those ads shape their understanding of MRTP safety.
The full grant announcement is as follows:
PHILADELPHIA—A new $18 million grant to Penn Medicine researchers will allow them to take aim at the effects of tobacco marketing. The U.S. Food and Drug Administration (FDA) and National Institutes of Health (NIH) have renewed their commitment to the Tobacco Centers of Regulatory Science (TCORS) program and awarded a second cohort (TCORS 2.0) of centers. The grant will support research at the Perelman School of Medicine at the University of Pennsylvania and the Rutgers University School of Public Health. The grant will help the center conduct work for the next five years, driving research that will provide data to protect public health and inform regulatory science issues related to tobacco control.
The center is focused on examining the effects of advertising, packaging, and labeling on perceptions, use, and exposure of combustible tobacco products such as cigarettes and cigarillos (short, narrow cigars that are wrapped in tobacco leaves or brown tobacco-based paper). Researchers combine expertise in assessing smoking behaviors, toxin and nicotine exposure, as well as eye tracking and product risk perceptions measures to better understand the impact of potentially misleading advertising claims, descriptors, labeling, and packaging features of combustible tobacco products.
"Perceptions of risk and product expectations begin when people encounter product marketing and labeling. We are taking a comprehensive approach to better understand the effects of tobacco advertising and packaging—from psychological responses to use patterns and exposure," said Andrew Strasser, Ph.D., director of the Biobehavioral Smoking Laboratory at Penn's Center for Interdisciplinary Research on Nicotine Addiction and Principal Investigator (PI). Cristine Delnevo, PhD, MPH, professor and director of the Center for Tobacco Studies at the Rutgers University School of Public Health, is the co-PI.
The center will focus on four primary projects and four cores, including:
Assessment of smoking behaviors, psychological responses, and biological effects to understand the effect of cigarette packaging on smoking low-nicotine content cigarettes, an important component of potential regulatory strategies.
Experimental analysis of low-nicotine cigarette advertising and novel tobacco product marketing, with an aim to identify how the public is misinformed about health risks.
Experimental analysis of how cigarillo packaging with varying colors, graphic designs, descriptors, and warning labels influences perceptions and use.
Examination of the effect of cigarette descriptors that can mislead about the health harms of tobacco products.
The cores will provide continued surveillance of the tobacco industry's marketing strategies for combustible tobacco products; tobacco regulatory science training and career enhancement opportunities; and expert support on emerging biomarkers, analytic approaches, and regulatory expertise.
"The greatest contributor to tobacco caused disease is from cigarettes and other combustible products. Tobacco regulatory science can inform the FDA on future steps that can reduce harm from the most dangerous tobacco products and have the greatest potential to improve public health," Delnevo said. "We've assembled a stellar team of collaborative researchers who have been deeply committed to tobacco regulatory science since the passage of the 2009 Family Smoking Prevention and Tobacco Control Act."
Additional Penn collaborators include Janet Audrain-McGovern and Melissa Mercincavage in Psychiatry, and Joseph Cappella at the Annenberg School for Communication. Additional Rutgers experts include Olivia Wackowski and Jane Lewis. The TCORS 2.0 will also collaborate with researchers at other institutions including Columbia University, Wake Forest Baptist Medical Center, Georgetown University Medical Center, University of Nevada-Reno, and University of Vermont.