CARGC Focus on Connecting Global Scholars Drives Its Future Goals
Scholars who bring an insider eye to global communication are an important focus for the center.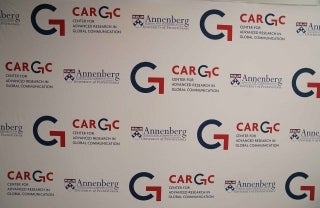 Over the last two decades, the standard of living has risen for many in Vietnam, but there has also been an increase in fears around adulterated or toxic food. In light of this, many Vietnamese mothers are faced with immense anxiety over the well-being of their children.
Postdoctoral Fellow Giang Nguyen-Thu, a Vietnamese mother herself, has been conducting fieldwork in Vietnam to investigate how the internet — and particularly social media — shape the ways these mothers deal with their concerns about food, education, and the environment.
Social media platforms often are the same from country to country, but Nguyen-Thu brings to her work a specific cultural and linguistic knowledge that enables real insight into social media's effects in Vietnam. In universities around the globe, scholars like Nguyen-Thu are doing world-class research into non-Western or non-English-speaking cultures, but doing so in relative isolation.
Scholars like her who bring an insider eye to global communication are an important focus for the Center for Advanced Research in Global Communication (CARGC) at the Annenberg School. CARGC emphasizes the kind of translocal investigation that can only emerge at the intersection of theory construction and area studies. One of the center's core beliefs is that translocalism is essential to good research and teaching.
"It is vital that scholars have a knowledge of the history, the language, the political context, etc. of the region being studied," says Professor Marwan M. Kraidy, Anthony Shadid Chair in Global Media, Politics & Culture. "But they must also be able to meld these insights with theory to shed light on issues beyond the specific context. It is equally important that scholars engage in the kind of theory construction and 'big idea' thinking that enables them to speak to issues beyond the immediate context of their research."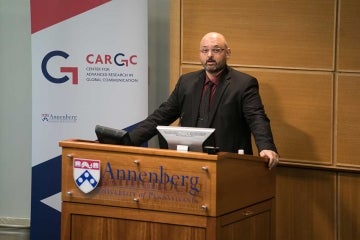 What happens when this approach isn't taken? Well, you might end up with a scholar who doesn't speak Russian writing a book on Russian media. This is problematic, Kraidy points out, because a scholar who doesn't speak the language can't read any of the primary source material and cannot conduct probing, in-depth interviews with a wide group of human sources in their language, thereby missing out on the most important sources of data and on much needed context. Research in such situations risks becoming derivative, rather than original.
In Nguyen-Thu's case, she not only speaks Vietnamese, but is also a Vietnam native and a mother. This gives her access and insight to the research she's doing that an English-speaking American probably wouldn't have.
Directed by Kraidy, CARGC supports scholars studying different regions of the world through a translocal lens on the connection between media and geopolitics. Past and present scholars have studied these issues by focusing on Russia, China, Lebanon, Egypt, Guinea, and Turkey, among others. This requires scholars to be grounded in communication as a discipline and be an expert on a particular region — or what Kraidy calls "doing double duty."
This double duty is evidenced in their research, but also in the kinds of academic conferences CARGC scholars attend. They can just as easily be found presenting at the International Communication Association as at the Latin American Studies Association (LASA) or the Middle East Studies Association (MESA). In fact, at the most recent MESA conference, Kraidy counted six current or former CARGC scholars.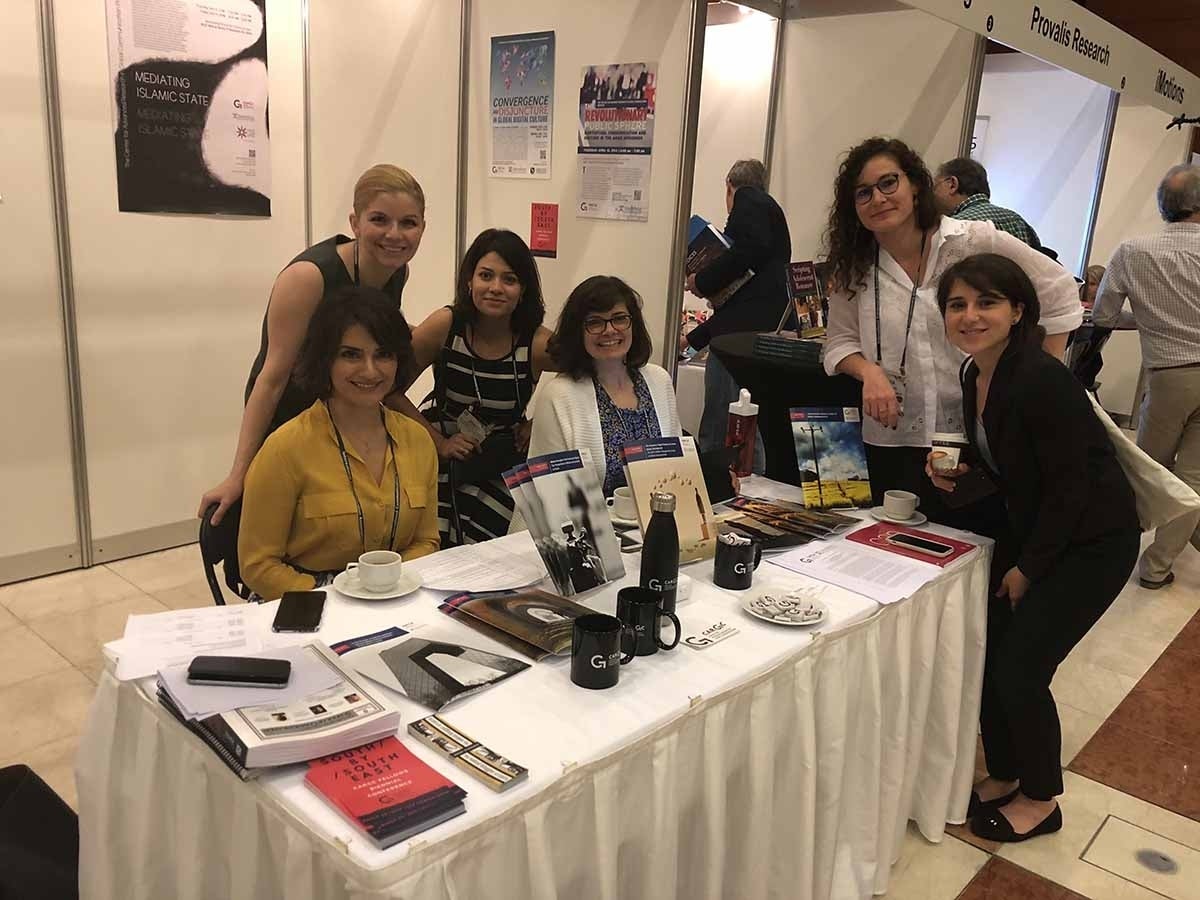 CARGC is also committed to empowering scholars from regions of the world that are often overlooked in an academia dominated by well-resourced, white, Western voices. These same regions tend to be understudied in scholarly research.
Nguyen-Thu, for example, says she struggled for years with her research on Vietnamese motherhood due to a lack of scholarly resources available in Vietnam. Her fellowship at CARGC has given her access to much needed scholarship, as well as intellectual support from other researchers committed to area studies.
"CARGC embraces critical media research from commonly neglected contexts and gives explicit priority to studies that are primarily ethnographical," Nguyen-Thu says. "I am incredibly fortunate to be here."
Another CARGC scholar engaged in an area studies project is Annenberg School for Communication doctoral candidate Revati Prasad. For her dissertation, she is conducting fieldwork in three Indian states: Andhra Pradesh, Madhya Pradesh, and Himachal Pradesh. Her dissertation examines efforts to build infrastructure in India, and she is currently researching state governments' efforts to develop rural internet connectivity.
She says technology is central to the mainstream narrative of India's progress, and she is considering how both the existing internet infrastructure and the plans for additional infrastructure mesh with the national faith in technology.
Prasad cites the comradery among CARGC scholars as one of its strengths. She enjoys participating in writing groups, sharing readings, and supporting other scholars' work. CARGC scholars "feel ownership of this place," she says, "and we are making it about more than our own work."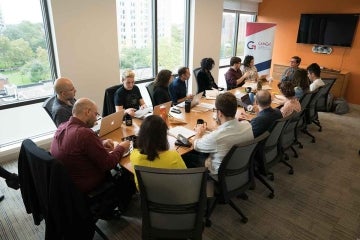 As CARGC grows, Kraidy says it will continue to support area studies-grounded communication research and scholars from understudied regions. One way he hopes to do that is through translation work. There is a need to translate scholarly works written in other languages — like French, Arabic, Spanish, or Swahili — into English, and there is also a need to translate scholarly works written in English to other languages.
Kraidy believes this translation work is an important part of CARGC's mission, as it will increase collaboration among scholars around the world. Translating works into English through CARGC Press, the center's in-house publisher, will give valuable scholarly work from non-Western countries more exposure in academia, and translating English works to other languages will provide researchers around the world with valuable scholarly resources.
In 2016, Kraidy was part of a Penn delegation to Universidad de la Habana in Cuba, which included Professor Michael X. Delli Carpini, Annenberg's dean at the time. The trip inspired Kraidy to seek out more opportunities for CARGC to develop partnerships with colleges and universities in other parts of the world. He believes there is much value to be had in collaborating with scholars in the Caribbean, Latin America, Africa, and elsewhere.
"There are brilliant scholars working all over the world, some of them in really under-resourced universities," Kraidy says. "I want to connect with them and say, 'What can we do together that we can't do alone?'"