Doctoral Student Jazmyne Sutton Explores the Use of Visuals in Health Communication
How do you know when an image will help or hinder the impact of the message?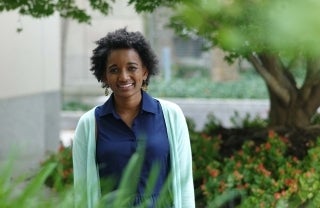 A picture is worth a thousand words. Except when it isn't. For example, images in a bookshelf assembly manual are only beneficial if they make it easier to understand how to follow the instructions for putting the piece of furniture together. Otherwise, those images are pointless.
Jazmyne Sutton, a second year doctoral student at the Annenberg School, says that visuals are eye-catching and cause people to pay attention, but sometimes those same visuals can distract the viewer from the important accompanying text.
So how do you know when an image will be helpful and when it will hinder the impact of the message?
That's exactly the question Sutton is trying to answer, specifically as it relates to the role of images in health communication campaigns.
She also works on initiatives with the Tobacco Center of Regulatory Science (TCORS), a group at Penn co-led by her advisor, Professor Joseph N. Cappella. TCORS research projects focus on developing messaging to influence smokers to quit and to persuade non-smokers not to start.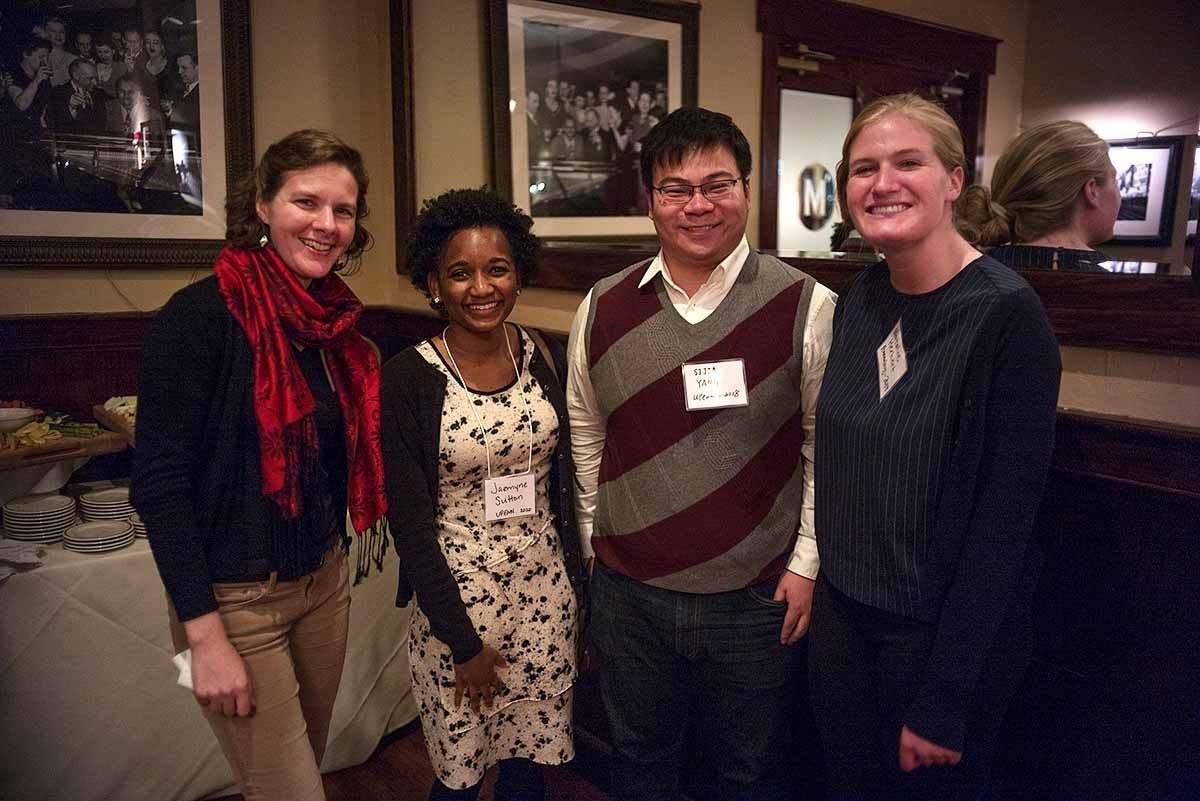 Sutton is interested in how images impact the persuasion process. "When it comes time to not pick up that cigarette," she says, "does the image from the anti-smoking ad you saw a few weeks ago help you make the healthy choice?"
Before coming to Annenberg — which she describes as her "dream school" — Sutton received her B.A. in Communication and Journalism from Pepperdine University and her M.A. in Communication from San Diego State University, where she studied under Meghan Moran. Sutton credits Moran with introducing her to the field of health communication. A Penn alumna who majored in Communication and Sociology during her undergrad years, Moran is now an Assistant Professor at Johns Hopkins University.
Sutton's masters thesis focused on college-aged women and contraceptive use. She discovered that while teenage pregnancy rates were decreasing, pregnancies among college-aged women were increasing. She wanted to know why. Her findings, recently published in the Journal of American College Health, indicate that access to and use of contraception information sources is related to social norms and self-efficacy for contraception use.
Sutton acknowledges that she doesn't have a science or medical background.
"I'm reminded every day that I'm not a doctor or an epidemiologist," she says, "but I learn as I go. The TCORS research team includes people who work in public health and medicine and we all collaborate together to produce the best messaging we can."
In addition to her work with TCORS, Sutton is interested in pro-vaccination messaging. There has been a movement in recent years of parents choosing not to comply with federal guidelines for childhood vaccination, against diseases like measles and polio. Sutton says vaccination campaigns have avoided using images and have relied largely on graphics and charts instead. She wonders if it would be effective to use more evocative images, and she's currently writing a proposal outlining what a study into this question might look like.
Whether she researches tobacco use, vaccination, or something else entirely, Sutton plans to focus her dissertation around an inquiry into the potential of visuals within health messaging. When do they help and when do they hurt?
In addition to the constant investigation into the role visuals play in health messaging, another common thread that ties together Sutton's research interests is her gravitation toward experimental work.
"I like developing new messages and seeing how they work," she says. "Adapting them as necessary, and then being able to implement them in the real world."