Roopa Vasudevan Awarded 2020 Sachs Program Grant
Vasudevan's project, entitled "Machine Readable," considers the impacts of our increasingly digitized way of life.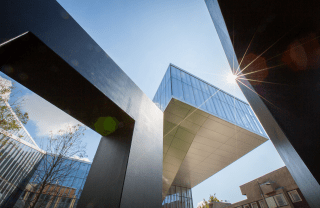 The Sachs Program for Arts Innovation at the University of Pennsylvania has announced that doctoral student Roopa Vasudevan is among the awardees of its 2020 grants, which will provide upwards of $270,000 in funding for 34 projects in the arts and humanities. This marks a record high for both amount of grants and total funding for the program, which supports innovative and ambitious projects at Penn, specifically around teaching, making, and presenting the arts and humanities.
"The Sachs Program continues to expand its role on campus supporting the most exciting interdisciplinary arts projects," said University Provost Wendell Pritchett. "These new grant winners embody Keith and Kathy Sachs' founding vision of advancing the arts across every part of our campus — and supporting the next generations of artists in all disciplines."
The 2020 grant recipients represent a diverse cross-section of Penn's community including students, staff, and faculty from seven of Penn's twelve schools, as well as many of Penn's arts and cultural centers. Funded projects represent a range of practices and disciplines, including the visual arts, performing arts, literature, history of art, film, anthropology, and many interdisciplinary areas of inquiry.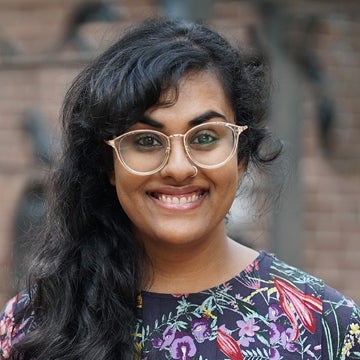 Vasudevan's project, entitled "Machine Readable," considers the impact of our increasingly digitized way of life on how we view ourselves and others, how we shape ourselves to adhere to the rigid rules and structures required of an inflexible and binary system, and how technology ends up ossifying identity-based categorical boundaries. The project includes a series of interactive audiovisual works, printed pieces, and performances.
Vasudevan will share this work in a solo exhibition at Vox Populi in Philadelphia. In addition, she will hold several events centered on technology and identity, and invite other practitioners and artists in the field to participate in panels or roundtable discussions on how they examine or critique technology in their own practices.
"I'm really thrilled to be one of the Sachs grant recipients this year," says Vasudevan. "I'm very excited to be able to share Machine Readable with the Philadelphia arts and Penn communities. So much of my work at Annenberg has been about thinking through meaningful intersections between art, technology, and scholarship, and it feels amazing to have the support from Sachs and Penn to really pursue this line of work in a significant way."
Vasudevan is an interdisciplinary artist, computer programmer, and scholar. Her art practice focuses on issues of human identity and agency in the digital era, power relationships and how they manifest through technology, and coming up with more creative and ethical practices for tech-based art and design. Her artwork has been exhibited internationally and featured by Reuters, Hyperallergic, PBS NewsHour, Slate, Complex, The FADER, and Public Radio International, among others. She has also participated in artist residencies, taught workshops and classes, and spoken about her practice around the world.
At the Annenberg School, she is researching the ways in which new media artists are bound by the aims and priorities of those who control the technologies on which they rely for their work, and investigating modes of resistance that do not ultimately reinforce the dominance of these systems.