Two Multilingual Films by Juan Castrillón Premiere Virtually
Rehavi (Timekeepers) and Kiraiñia (Long Flutes), directed by Juan Castrillón, are showcased on The Screening Room, an open-access film series.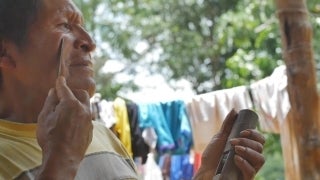 Beginning on October 14, the Visual and New Media Review of the Society for Cultural Anthropology will feature Rehavi (Timekeepers) and Kiraiñia (Long Flutes), two films produced by Juan Castrillón, the Annenberg School's Inaugural Gilbert Seldes Postdoctoral Multimodal Fellow. The films will be available to stream as part of The Screening Room, the SCA's virtual film series.
Kiraiñia (Long Flutes), filmed in Pamie and Spanish with English subtitles, is an immersive essay film that delves into the process of remaking instruments and affect in Camutí (Joroda Kipori), an Indigenous community living at the Vaupés River Valley in Southern Colombia.
Rehavi (Timekeepers), filmed in Turkish and Spanish with English subtitles, is the story of an old migrant watch that renders the philosophy of time and the holography between clocks and human beings, two central themes of Muslim spirituality in Anatolia.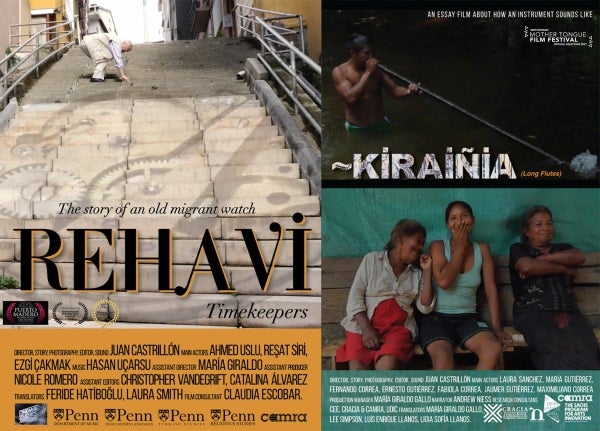 Both films will be hosted in their multilingual versions and, for a two-week period, available to view free of charge through The Screening Room's website.
"I am very excited to see my multimodal work available at one of the most innovative experiments in scholarly publishing today. After being seen through film festivals widely, these two films bring home the performative responses to contemporary debates that inspired them in the first place," Castrillón says. "I feel glad that the infrastructures for publishing multimodal research are expanding the ways to legitimize other forms of knowledge production."
A virtual and open access series, The Screening Room features films that "play with the boundaries of fiction and documentary, that experiment with creating visual languages for theoretical concepts, and create stories from origin points outside the usual centers of knowledge and artistic production." The series also features curatorial introductions to each film, teaching tools to accompany the films, and academic film reviews.
Castrillón is a multimodal cultural anthropologist and ethnomusicologist with regional expertise in Turkey and the Northwest Amazon in Colombia. His research interests include relations between music pedagogy, theology and critical theory, semiotics, and modalities of inscription. Castrillón's multimodal work has been published in academic journals; exhibited at film festivals, art galleries, and academic conferences around the world; and distributed among local communities in indigenous languages.