Eszter Zimanyi's research lies at the intersections of migration and media studies, with a specific focus on nonfiction media as technological, aesthetic, and political objects that (re)shape global processes of migration and bordering as they circulate.
Eszter Zimanyi is an interdisciplinary scholar of film and media whose research interests include migration, diaspora, and refugee studies, global media cultures, postcolonial and postsocialist studies, humanitarianism and militarism, discard studies, documentary and digital media. She received her Ph.D. in Cinema and Media Studies from the University of Southern California in August 2021. Zimanyi's work is published in Journal of Cinema and Media Studies (JCMS), Feminist Media Studies, Transnational Cinemas, and Visual Anthropology, among others. She is also active as a film programmer and curator and most recently curated Discarded Visions, a virtual exhibit accompanying the Fall 2022 issue of Spectator. 
Zimanyi is currently working on her first book manuscript, tentatively titled, "Unsettled Media: Documenting Refugees and Europe's Shifting Borders along the Balkan Route." This book examines contemporary non-fiction media about Europe's so-called "migrant crisis" to demonstrate how multiple migrant/refugee communities, government institutions, journalists, artists, and activists use media to unsettle post-Cold War Europe's material and conceptual borders.
Education
B.A., University of California, Irvine, 2013 
Ph.D., University of Southern California, 2021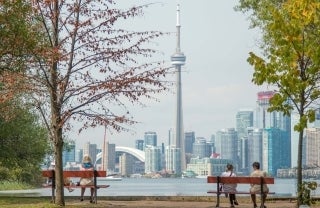 News
The International Communication Association will hold its 73rd annual conference in Toronto, Ontario, Canada.