9/11, 20 Years Later
Barbie Zelizer joined experts across the University to share her thoughts on how 9/11 transformed her field, her research, and the world.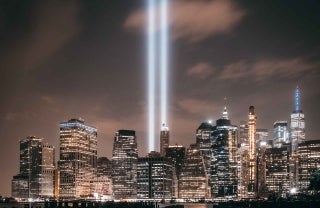 This week marks the 20th anniversary of the Sept. 11, 2001 terrorist attacks on the World Trade Center and the Pentagon. Coming on the heels of the exit of U.S. troops from Afghanistan, America's longest war and a response to the attacks, the anniversary provides an opportunity to reflect on the legacy of 9/11.
Penn Today asked experts across the University, including Annenberg Professor Barbie Zelizer, to share their thoughts on how 9/11 transformed their field or their research, the world, or their lives. Read the full story on Penn Today.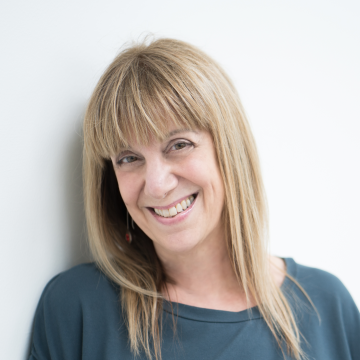 Barbie Zelizer
Raymond Williams Professor of Communication
Associate Dean for Research
Director of the Center for Media at Risk
"The recollection of crisis is cluttered with before and after moments: before and after the Martin Luther King, Jr. assassination, the Trump presidency, COVID-19. Bracketing time into before and after moments lets us separate objectionable or problematic circumstances from the drive to improve them. It's no surprise, then, that the events of 9/11 are often framed as a demarcating point, segmenting, among other things, the U.S. media's coverage of crisis into before and after moments. But how has post-9/11 crisis coverage changed from its earlier self, if at all?
The days following 9/11 spawned anguished hand wringing about where U.S. institutions, among them U.S. media, had gone wrong. The media's unsatisfying coverage drew from well-established patterns that often framed events without context, glossed developments in simplicity and portrayed uncrossable camps between "us" and "them." Calls for a new normal and for better coverage that could reflect more fully the positionalities of those being covered at first seemed to promise soul-searching and a nod toward more global understanding.
But 20 years later, little has changed. The world of the U.S. media is still largely bipolar, severed into two with little granularity, contemplation, or complexity. Coverage offers scant structural understanding of how and why crises unfold and hinders the development of meaningful intervention. And the media still refract distant crises through the prism of U.S. interests, shrinking and eliminating from coverage the positionalities that matter most.
Immediately after the events of 9/11, cries of 'why us?' were everywhere. Twenty years later, those cries, though somewhat diminished, nonetheless impede change. As the gut-wrenching developments in Afghanistan accompany the withdrawal of U.S. military forces from a war begun in 9/11's wake, a new before and after moment is developing. Maybe this time the media can resist its entrenchment and rather than ask 'why us?' finally begin to ponder 'why them?'"