Annenberg Researchers Receive Medical Communication Grants
One-year grants of $50,000 each were awarded to projects addressing the communication of medical information.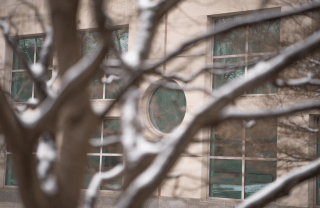 The Penn Medical Communication Communication Research Institute (PMCRI), a collaboration between the Perelman School of Medicine and the Annenberg School for Communication, researches how medical information is communicated via publications, press releases, and the media.
Each year, PMCRI awards one-year multidisciplinary pilot grants of $50,000 each. Proposals focus on communication of medical information, with priority given to studies with experimental designs. 
This year, both awarded projects involved Annenberg faculty:
Online Health Information Searches
Title
"Online health information seeking: Capturing naturalistic search strategies and test strategies to restrict encounters with misinformation."
Abstract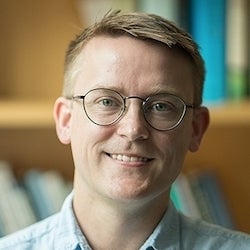 Health organizations make health information available online, but the public have autonomy to explore the vast web of the internet when searching for health information. As a result, individuals may encounter health information that deviates from medical consensus. Depending on exposure to, and engagement with, misinformation, individuals seeking health information may be at risk for developing beliefs that undermine health-promoting behavior change and that promote contentious interactions with healthcare providers. In this proposal, participants will be randomized into a naturalistic search or an experimental search group.

For this study, participants will be provided with 5 medical topics to search and randomized to a naturalistic search group or an experimental search group in which curated websites endorsed by the medical community will be provided. Online search behavior will be recorded to determine which websites participants visit, how long participants spend searching before coming to an answer, and to quantify the diversity of viewpoints encountered during their searches.
Co-principal Investigators
David Lydon-Staley, Ph.D., Assistant Professor of Communication, Annenberg School for Communication
Melissa Mercincavage, Ph.D., Research Assistant Professor of Psychiatry, Perelman School of Medicine
Augmented Reality for Health Messaging
Title
"Project CARE: Evaluating Community-based Augmented Reality Education posters to promote pediatric influenza vaccination"
Abstract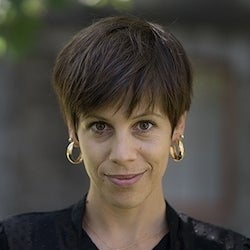 Augmented reality (AR) is a mobile-focused technology that allows users to see interactive web content overlaid onto real-world settings. AR can boost user engagement while providing them valuable contextual information, but it remains a largely untested communication medium for the dissemination of public medical messaging and specifically, vaccine hesitancy campaigns.
This proposal, in collaboration with community members, assesses the development, feasibility, and acceptability of an AR poster campaign promoting the pediatric influenza (flu) vaccine amongst marginalized communities of color – those with the lowest uptake – in Philadelphia.
In collaboration with parents and community partners, the researchers will create a set of interactive AR video posters that 'come to life' when scanned by a camera phone. The posters will feature local parents and will be strategically placed in pharmacies, grocery stores, etc., to deliver short video messages about the importance of the pediatric flu vaccine and direct viewers to nearby vaccination clinics.
Co-principal Investigators 
Katerina Girginova, Ph.D., Co-Director of Annenberg Virtual Reality ColLABorative, Annenberg School for Communication
Andy Tan, Ph.D., M.P.H., M.B.A., M.B.B.S., Associate Professor of Communication, Annenberg School for Communication
Melanie Kornides, Sc.D, M.P.H, APRN, Assistant Professor of Nursing and Pediatrics, Penn School of Nursing
Jeffrey Vadala, Ph.D, Director of the Penn Neurology VR Lab, Perelman School of Medicine
Terri Lipman, Ph.D, CRNP, FAAN, Professor Emerita, Penn School of Nursing