Center for Advanced Research in Global Communication Releases CARGC Digital Publication 1
The publication includes contributions from Professor Marwan M. Kraidy and eight students and postdocs.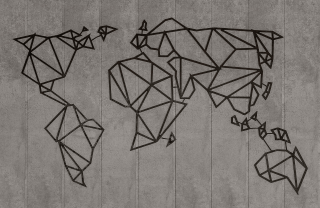 The Center for Advanced Research in Global Communication is proud to present CARGC Digital Publication 1, Critical Digital Sovereignties, by doctoral students Lauren Bridges, Heather Jaber, Florence Madenga, and Mariela Morales Suárez; doctoral candidate Zane Griffin Talley Cooper; postdoctoral fellows Stanislav Budnitsky, Giang Nguyen-Thu, and Fernanda R. Rosa; and Professor Marwan M. Kraidy.
CARGC Press' first digital publication is edited by CARGC Postdoctoral Fellow Padma Chirumamilla and Senior Research Manager Clovis Bergère. Based on initial papers shared for the Data and Dominion workshop at CARGC in October 2019, the "Critical Digital Sovereignty" digital publication by CARGC Press uses the non-linear structure of the open-source platform Scalar to enter original contributions by CARGC fellows on sovereignty in the digital age into new and innovative dialogues. 
"The Critical Digital Sovereignties research group arises from CARGC's core focus on the geopolitics of media and culture but blazes a new trail by incubating born-digital scholarship," said Marwan M. Kraidy, CARGC Founding Director; the Anthony Shadid Chair in Global Media, Politics and Culture; and Associate Dean of Administration at the Annenberg School. "From the very beginning, we envisioned a project where digital tools are not only a platform for scholarly communication, but epistemological lenses to invigorate global communication scholarship and yield new insights on enduring questions."
Dr. Katie Rawson, Director for Learning Innovation at Penn Libraries, also noted: "Critical Digital Sovereignties is a great demonstration of the possibilities for multi-modal publication that makes good on the simultaneous promise of open, publicly-available scholarship," adding how CARGC fellows "did an amazing job of engaging with what the Scalar platform has to offer and creating a collaborative publication."
"I am grateful to CARGC Senior Research Manager Clovis Bergère, for his leadership of the project, for his shepherding of the Scalar website, and for his impactful effort to incorporate digital scholarship in CARGC activities. I am confident this sets CARGC on a leadership role in fomenting and promoting digital scholarship on global media, politics and culture for years to come," Kraidy concluded.
Access CARGC Digital Publication 1 here.
Read previous CARGC Papers through ScholarlyCommons.